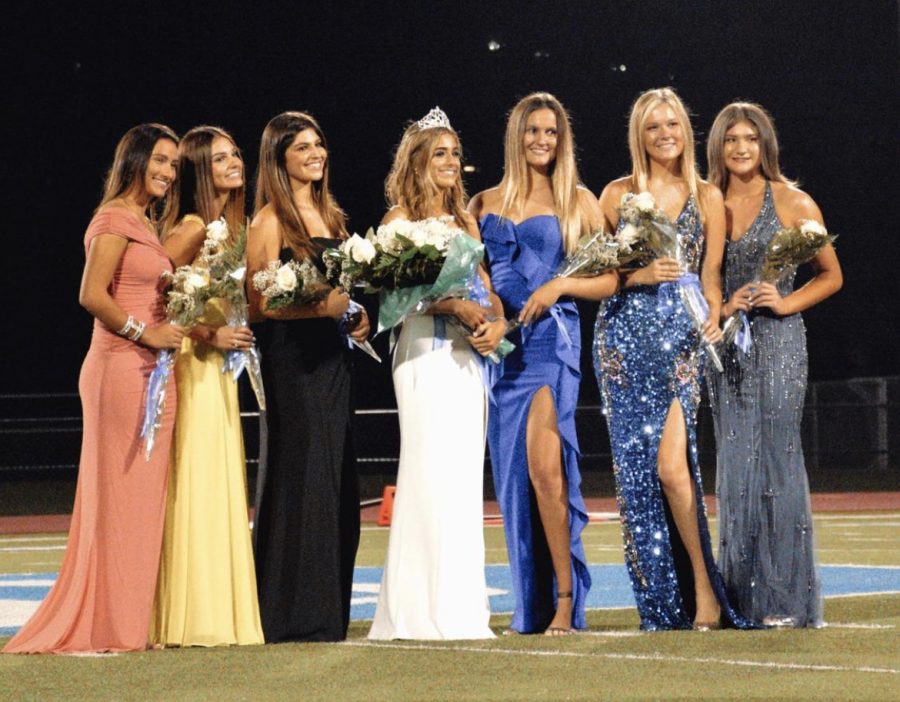 Photo Credit: Bella Besece/Achona Online
The past two years have been very abnormal for students. As a result, people are very excited for upcoming events that could not happen last year; such as Jesuit Homecoming. This year, homecoming will be October 23. Juniors and Seniors who attend the Academy have the opportunity to run for Jesuit Homecoming Court, as long as they apply by Thursday, October 7 at 3 p.m. 
The first step to take when applying for homecoming is to fill out the main application that was sent in an email by assistant principal, Erin Krukar. This application consists of your name, email, and grade. Along with these things, there are three short answer questions. These questions simply ask about your involvement in the Academy as well as Jesuit. They also ask you about extracurricular activities and how they have helped you grow as a person throughout your time at the Academy. There are no length requirements for these questions.
The second step is to write the free response, which is "I want to represent Jesuit High School because….." There is no length requirement for this question. 
The third and final step is to get a letter of recommendation from a teacher, administrator, or coach. This person can not be a part of your family. This letter must be written on Academy letterhead and submitted with the rest of the requirements for this application. 
The Jesuit and Academy Student Councils then work together to narrow down the applicants to ten seniors and five juniors. From there, Jesuit student council will pick five seniors and two juniors to be on court. For queen, the Jesuit student body votes and queen is announced at the homecoming football game, which is October 22.
"I find the application process very nerve racking and stressful. Also, the fact that the process of selecting candidates is done by the Jesuit student body is very intimidating," says Emily Bennett (22).