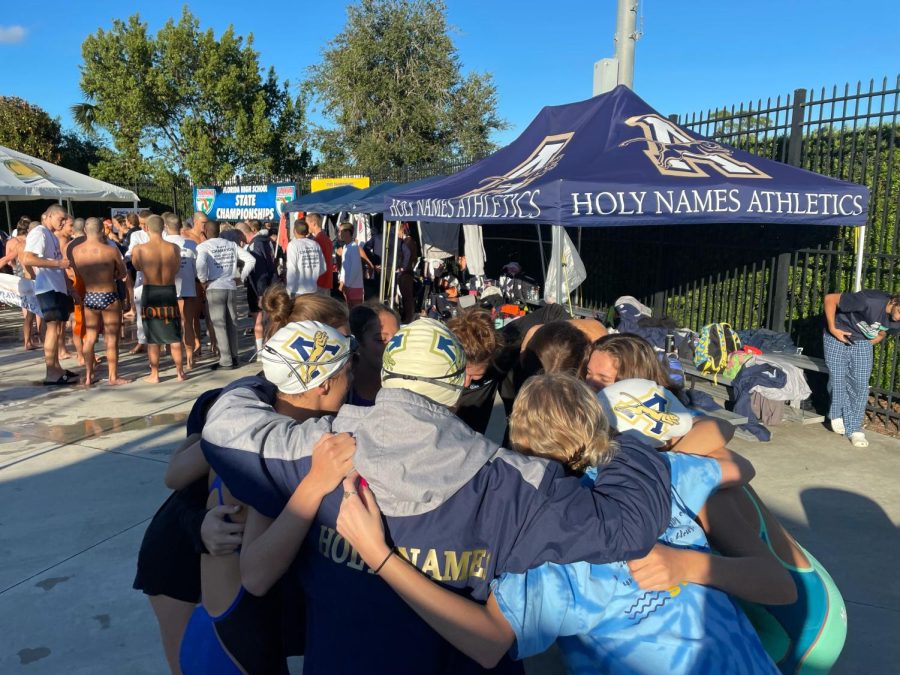 Photo Credit: Alex Diaz/Used with permission
This last weekend, our Academy swim team traveled to Stuart to compete in the 1A State Series for swimming. We had a great group of girls come together for a truly exciting and bonding experience, and while we were all exhausted at the end of it, there was a lot of fun on the trip.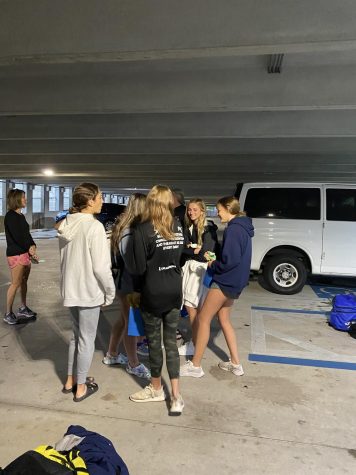 Usually we would warm up after we arrived in Stuart, but this year we took the safe route and warmed up beforehand because the weather was really bad over there and we didn't want to miss a day of swimming before a meet as important as this one.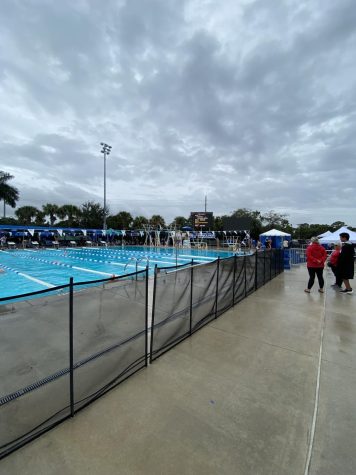 Usually, we would be here to warm up in preparation for the following day but it was nice that we warmed up before the drive over because we were able to relax and enjoy our trip to the pool.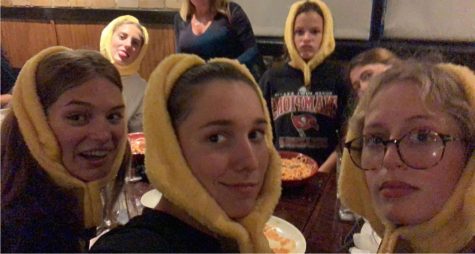 Dinner at Carrabbas is always fun, but this year it was really nice to be there because we weren't covered in chlorine from warming up beforehand.
Sophomore Emme Shoop said "My favorite thing about states this year was the dinner we had at Carrabbas, especially the bread and herbs beforehand. For me, going to that dinner was a really good way to get to know everyone better because I was the only diver there."

At the beginning of the morning session, I was really nervous for everyone and their performance because it was so cold, I mean I was fully dressed and didn't have to be in the water and was still cold, so when the sun came out I think that everyone was really relieved because that extra warmth was super helpful.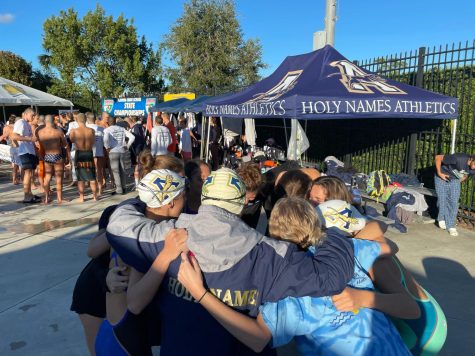 It has always been fun to do the cheer before a meet, but it was really exciting to do before finals and I think that it got everyone really excited to compete.
Ashlin Cannella ('24) said "One thing that has been nice about states is that the boys aren't here. It's been nice having them with us in the past, but I think it has been awesome with just us girls this year."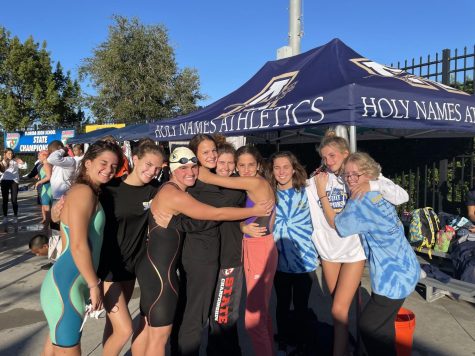 It was really nice to get a picture of us together, even though we were being blinded by the sun. This picture doesn't totally show it, but we all grew a lot closer because of states.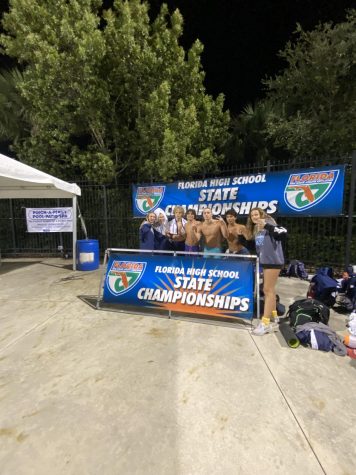 We didn't really get to meet a lot of new people at the meet because everyone was super serious about the competition and performing well, but it was really nice to see everyone loosen up and reach out after all of the stress with racing.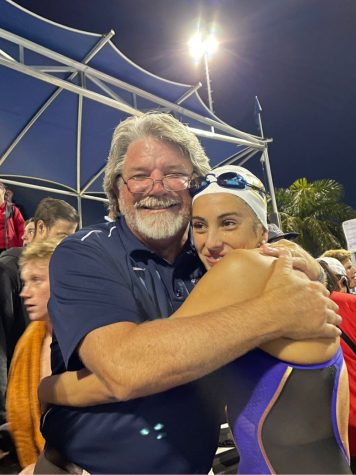 We were all super proud of Bella when she broke the school record in the 100 freestyle. We couldn't be more proud of her accomplishment, especially as a freshman.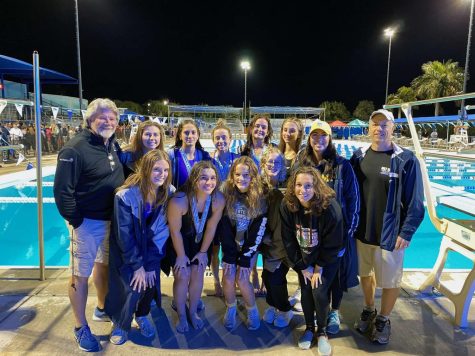 Academy swim coach, Alex Diaz said, "I've really enjoyed being able to support my favorite swimmers this year. I couldn't be more proud of their performance and ability to keep their energy up."
Even though I didn't swim at states this year, I had the best season that I could have ever asked for, and I'm so glad that I was able to go and support everyone. I couldn't be more proud of how we did as a team and I am devastated that I have to leave them all.