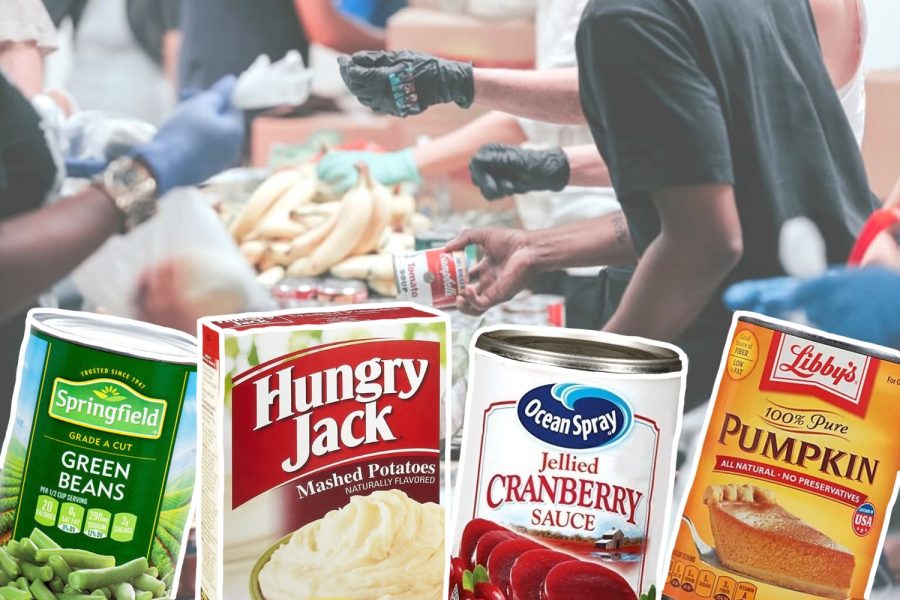 Photo Credit: Millie Gartska/Canva/Achona Online
This November 1 through November 19, the student council is holding a Thanksgiving food drive. Each grade level was assigned different holiday foods, and all donations will be given to Metropolitan Ministries. Freshmen are encouraged to bring in canned fruits and cranberry sauce, sophomores should purchase canned soups and veggies, juniors are responsible for rice, beans, and peanut butter, and lastly, seniors are in charge of the desserts. With the holidays quickly approaching, those who are less fortunate are struggling to put food on the table. Every can of green beans or cranberry sauce will make a significant impact on someone's dining room table this Thanksgiving.
"I am so happy to be running this year's Thanksgiving Takeover because food insecurity is an issue I am especially passionate about combatting. Over the summer, I had the opportunity to visit and tour Metropolitan Ministries and I was blown away by all of their wonderful work," said senior Angelica Fogarty.
The Thanksgiving drive will benefit Metropolitan Ministries. This organization seeks to alleviate hunger, among other things. Over 75,000 meals are served to the community each month in Tampa and at other sites in Hillsborough, Pinellas, Pasco, and Polk counties. During Thanksgiving, Metropolitan Ministries also serves more than 22,000 families in need. With the help of the AHN community, hundreds of families will have Thanksgiving meals.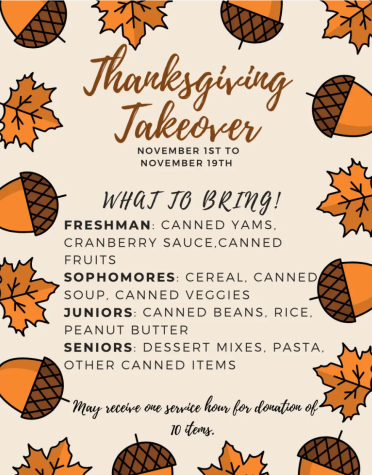 Since the start of the Covid-19 pandemic, families have experienced greater food insecurity due to financial uncertainty. The number of people Metropolitan Ministries is serving has increased to six times the normal amount. This includes families seeking help with rent and utility payments. This Thanksgiving drive is critical, especially now more than ever.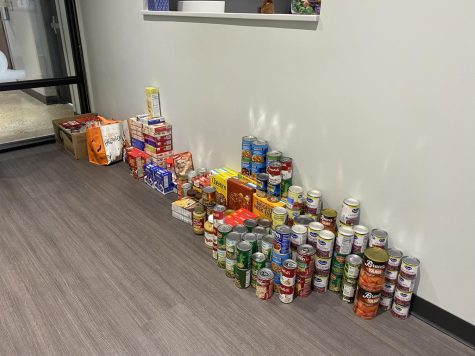 Anyone students looking to donate food can bring their items to the administration offices on the third floor. Students who contribute 10 items or more to the drive are eligible to receive a service hour as well. Any questions regarding the Thanksgiving drive can be answered by your advisory student council representative.
Student council representative, Bella Otte ('24) said, "I think a lot of us take for granted how lucky we are to simply have food on the table every day. I'm glad the student council has reminded us of the importance of giving to others during the holidays."