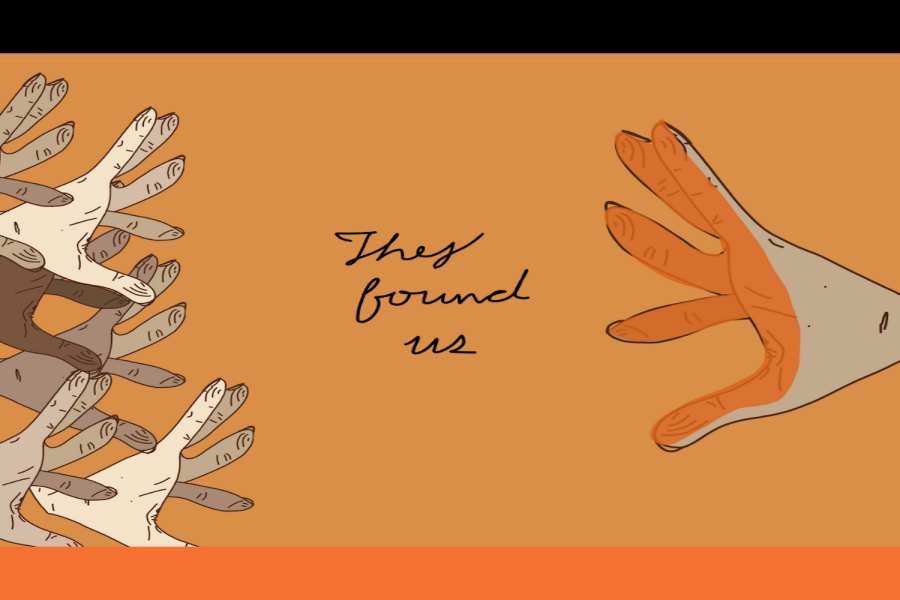 Photo Credit: Mykiah Pursley/ used with permission
Since 1992, the United States has observed the month of November as National American Indian and Alaska Native Heritage Month. The month is used as a time to celebrate the rich and diverse traditions, cultures, and histories, and to acknowledge the important contributions of Native people. Heritage Month is also an opportunity to educate about different tribes, raise awareness about challenges Native people have faced historically and in the present, as well as the ways in which these citizens have worked to overcome these challenges.
Happy Native American Heritage Month this is a reminder that Natives are not monolithic people. We are diverse and beautiful. Every tribal nation has their own language, regalias, traditions, and teachings.

— rez princess (@chakenbake) November 11, 2021
Mykhia Pursley, a member of the P.O.W.E.R club, said, "For November, P.O.W.E.R is celebrating Native American Heritage Month, and one of our events to spread awareness is our Orange Shirt Day this Friday. This day is to honor and remember the Native American survivors and lost souls that were taken to mandatory residential schools from the late 1890s to the early 1900s."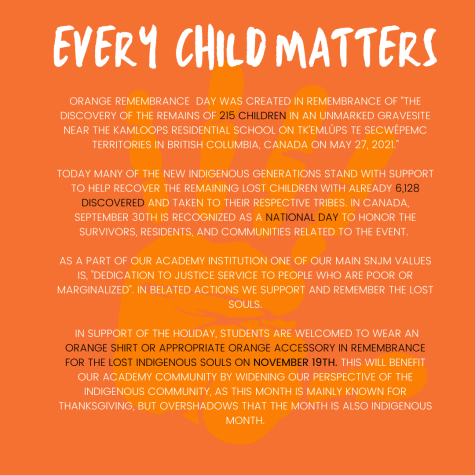 Orange Remembrance Day is traditionally celebrated on September 30, however, the Academy has chosen to celebrate the day in accordance with NAIAN history month. This Friday, November 17 the high school student body is invited and encouraged to wear an orange shirt in solidarity with the victims of these crimes. 
Pursley continued, "With the recently discovered and growing number of [Native American bodies] found who were forced into these schools, Orange Remembrance Day (aka Orange Shirt Day) was founded as a day to heal and remember. 
The only requirement for the optional free dress-out day is to wear an orange shirt or appropriate accessory to honor the tribes and survivors of these events. To learn more about the origins of this event and ways to help, access the PowerPoint attached to Vice Principal Erin Krukar's email from November 12.