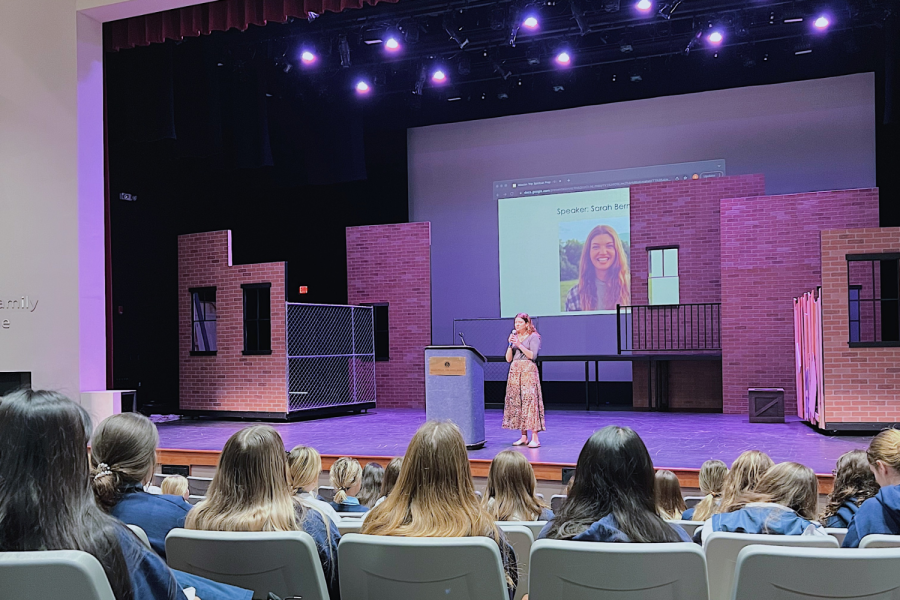 (Photo Credit: Ellie Martinez/Achona Online)
At the Academy of the Holy Names, the value of service is an indispensable facet. Students work hard to encompass a morality full of compassion, generosity, and selflessness. Rose Week is a clear showcase of the importance of this value to all at AHN. 
View this post on Instagram
The Rose Project's Mission Week is one week in early March entirely devoted to service both within and outside of the Tampa Bay community, as a means to follow the Gospel mission. Blessed Mother Marie Rose, a founder of AHN, lived a selfless life dedicated to meeting the needs of others. Blessed Mother Rose's admirable actions established the core values of Academy students and faculty. Every student and staff member can make a meaningful impact through their involvement in service organizations. With a wide variety of local and out-of-state locations, the altruism showcased during Rose Week is incredibly inspiring. 
Previous Rose Weeks involved partnerships with organizations including The Salvation Army and RCMA. For Rose Week 2022, there is a great focus on the spiritual aspect of service, and the faith-building opportunities it provides with students. 
To ready students for the week of giving, preparation is essential. Starting in the month of February, out-of-state mission trips have begun to meet early Wednesday mornings — both to bond with their trip groups and to have spiritual discussions about the importance of service and kindness in communities in need. 
Additionally, mission trip groups met in homeroom advisory to begin to answer group-focused questions: what to wear, times of arrival and departure, expectations, and more. Every trip and local service project has much to prepare for and learn before Rose Week 2022 to make the week fulfilling and successful for everyone. 
Junior Rosie Mele is a group leader of the Glen Mary mission trip in Georgia. "I hope that this year will be a life changing experience for everyone involved. I'm excited to be able to travel and dedicate our time to helping others" Mele says. 
Every aspect of Rose Week — from the beginning preparations to the closing thoughts and reflections — allows students to develop a new perspective on their lives and invite the newly developed awareness and compassion gained during the week to remain a fundamental part of their lives. Rose Mission Trip Week is essential to understanding the core mission and values of AHN and how students can emulate that in their own experiences and day-to-day life.