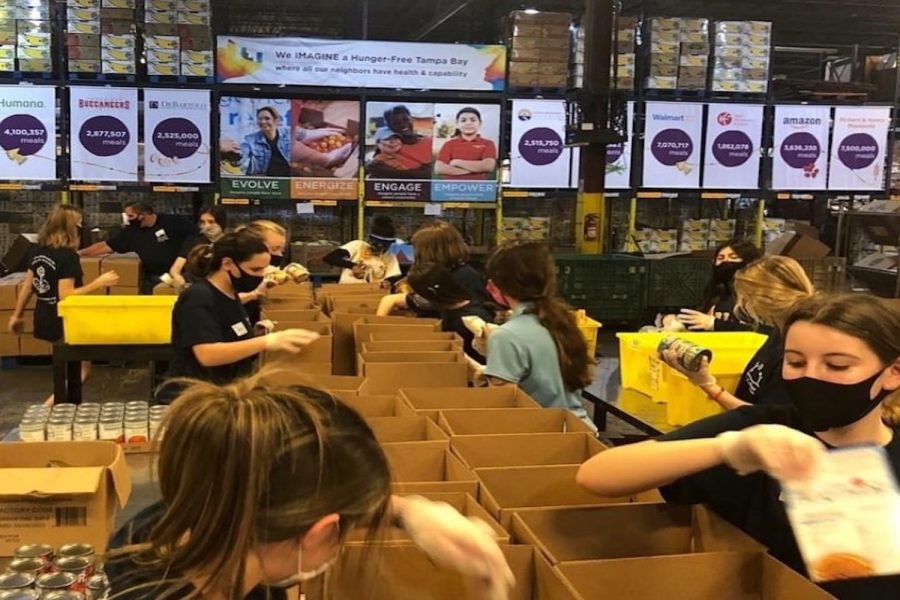 Photo Credit: Academy of the Holy Names
The week of March 7 to March 11, 2022, is Academy's annual Rose Project Mission Week. This week addresses the SNJM core value of serving those who are poor and marginalized. Blessed Marie Rose, AHN's founder, is the inspiration for this week, as Academy students follow in her footsteps of dedication to those in need. 
In 2021, Rose Project Mission Week was more localized due to Covid-19. Out of state mission trips were canceled, and students were able to create their own Rose Projects. Alumni spoke to the students over Zoom and Achona staff members recorded interviews with SNJM sisters. 
View this post on Instagram
Fortunately, for the upcoming mission week, juniors and seniors are able to travel out of Florida for mission trips. Mission trips take a group of students to an area in need of service, and the students assist the community in whatever they need. In previous years, students have gone to the Dominican Republic, North Carolina, Nicaragua, and more places throughout the world. This year, upperclassmen had the option to apply for a mission trip to Georgia, Tennessee, Louisiana, or Orlando. These mission trip groups attend spiritual preparation on Wednesday mornings. These meetings allow them to have spiritual discussions and bond with their groups. 
Underclassmen are focused on serving the local community. Sophomores, along with juniors and seniors not going on mission trips, signed up for different Rose Project groups. Each group holds at least ten students and focuses on a local mission, which could be off-campus or at Academy. The different projects consist of serving at food pantries, helping the homeless, service with the arts, assisting at elementary schools, learning about social justice from a law perspective, learning about young motherhood, assisting Afghan resettlement, and assisting special needs students. 
The projects address a wide array of topics and needs. One project, Migrant Trailer Refurbishment, will assist in repairing, cleaning, painting, and decorating a trailer for a migrant family. Another, the Planting Faith project, will learn how to plant foods and when, as well as help those in assisted living facilities. 
These groups occasionally meet during advisory to discuss plans and the goal of their projects. Groups can use this time to bond and organize their goals for the week. Each project is led by a small group of upperclassmen. Where Love Grows Rose Week Project is led by juniors Martina Bain, Mattie Mangan, and Alana Young. The three were part of the Where Love Grows Project during 2021 Rose Week. They, like many other project leaders, continue the project that they loved so much in 2021.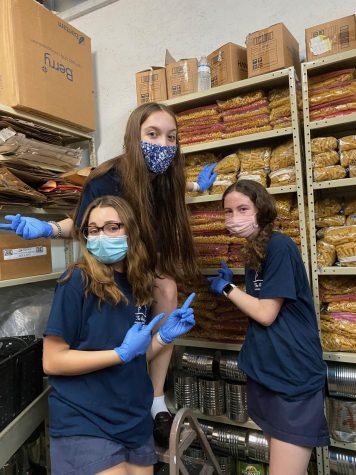 "Mattie, Martina, and I have volunteered for Where Love Grows before, and love it because it is a great organization that works to bring an end to childhood hunger. We led this project last year during Rose Week and wanted to make the same impact this year," said Young.
Similarly to 2021 Mission Week, Freshmen will volunteer for a project at school and rotate locations. Cassidy Forte ('25) said, "We're being split into different groups and going to different locations on campus."
Forte is excited to participate in different Rose Week projects. These projects serve as the class's initiation into the journey of Mission Week. They will learn more about projects in the local Tampa community and make spiritual connections throughout their service.
Rose Week continues to spread Blessed Marie Rose's message of love and charity towards others. Service to those who are poor and marginalized is one of the core values of the Sisters of the Holy Names of Jesus and Mary. Each Rose Week project and mission trip addresses this value and encourages students to gain a deeper understanding of those in need. Time is taken throughout the week for journaling and spiritual reflection. Learning through faith is another one of the SNJM core values. Rose Week develops students' faith and ability to serve while assisting those in need around the world.