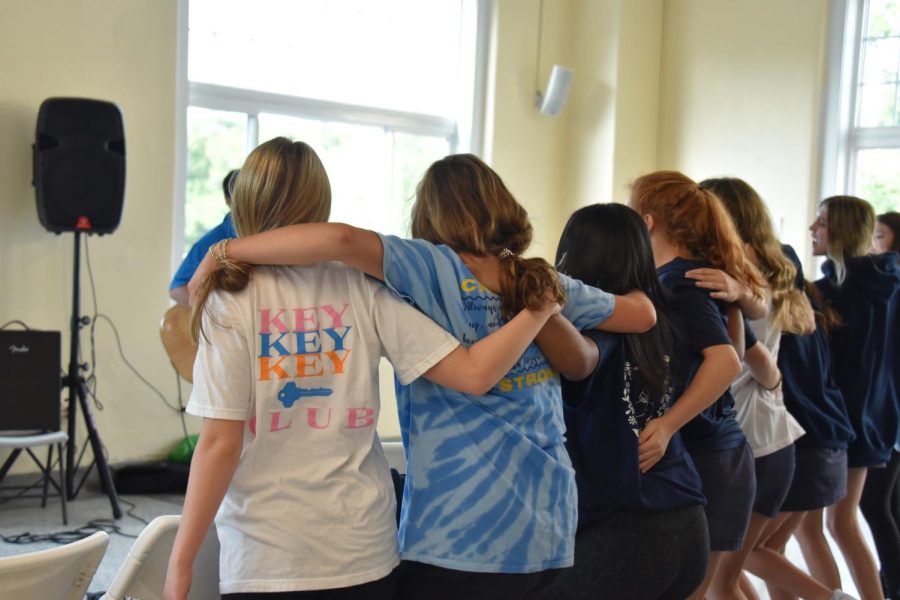 (Photo Credit: Elise Favret/Achona Online)
Retreats are an integral part of the Academy experience. They serve as an opportunity for the grade to come together and find those moments of solidarity and vulnerability that may not be fostered in the normal school setting. The current sophomore class, the Class of 2024, has never been offered the opportunity to truly retreat as a grade as their only other non-academic day has been an on-campus retreat in the Brady center during their freshman year. This year's retreat was held at Mary Help of Christian's campus last Wednesday.
The theme of the retreat was realizing that "You are a Daughter of God." It focused on the different types of friendship: utilitarian, pleasure, and virtue, as well as the turbulence of friendship that can arise during these formative years of high school. As they are halfway done with their high school careers, the sophomores were asked to reflect on what they have achieved in the past two years, and how they may grow in the next two.
Mission and Ministry Faith Coordinator Patrick Phelan said, "I think the retreat went very well, I was glad to see the sophomores open up to each other in a way I hadn't seen before."
While it was the first true retreat the sophomores were able to attend, it also served as the last retreat led by the inaugural class of Peer Ministry. A bittersweet end to the seniors' year, they were excited at the prospect of encouraging the faiths of their younger peers.
Senior, Cassie Hiatt said, "My sister being a sophomore meant that this retreat was especially impactful for me. It was a beautiful experience with it being her first off-campus retreat and it being our last, it's bittersweet. While I watch her grow in her faith, we are leaving and that makes me realize how much I am going to miss her when I'm gone. "