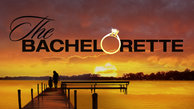 Everyone has a weakness for some type of reality television show. Whether the show is about finding love, showing off a talent, competing for money, or making people laugh, most people will admit that they can be really addicting. But have you ever stopped to consider how much of the claimed "reality" show is actually real?
On The Bachelor, twenty-five women travel from all parts of the country to meet the bachelor, in hopes of finding love.  As the weeks progress, the bachelor gives fewer and fewer roses to his group of women as he narrows down which woman he wants to propose to at the finale.
Have you ever stopped to wonder if it is coincidental that every season has a villain and drama?  Or if this outcome is the natural result from having a televised group of women, all living together and fighting for the same man's heart?
With any reality television show, especially programs about finding love on national television that are prerecorded, not everything will be honest.  Contestants will sometimes participate for the publicity and fame rather than learning about herself and finding love.  The producers especially add to the dishonesty of the program by editing clips to portray contestants in a more dramatic and negative light, and supposedly hiring actors to behave ridiculously to attract more viewers.  The Bachelorette, with twenty-five men and one woman, runs in the same fashion, with producers aiming for popularity rather than honesty.
However, many of the contestants on The Bachelor/Bachelorette do find love, whether he or she wins the heart of the bachelor/bachelorette or not, and learn about themselves and what they want in a life companion.  However, even though many couples date for various periods of time after the show, some couples have married, exposing some truth to the process.  Bachelorette Ashley Hebert married J.P. Rosenbaum, the man she chose at the end of her season, and Bachelor Jason Mesnick married Molly Malaney, the runner-up woman of his season.
American Idol showcases the nation's musical talent as a reality singing show.  As with The Bachelor and Bachelorette and every other type of reality show, Idol edits clips and chooses specific contestants to audition in front of the judges, based on if the audience would find him or her appealing and entertaining.  After the audition process, contestants compete in live shows, and the audience voting on their standings.  These types of shows are more "real" than The Bachelor/Bachelorette because of the inability to edit most of the content and the audience's control of the results.
While the idea of reality television is justifiable, by helping Americans find love, compete, or reveal a talent, viewers must consider the immense editing that goes into these television programs.  Producers will do just about anything to get more viewers and to increase the popularity of the program.  Even though reality shows are very entertaining, do not believe everything you see on television!