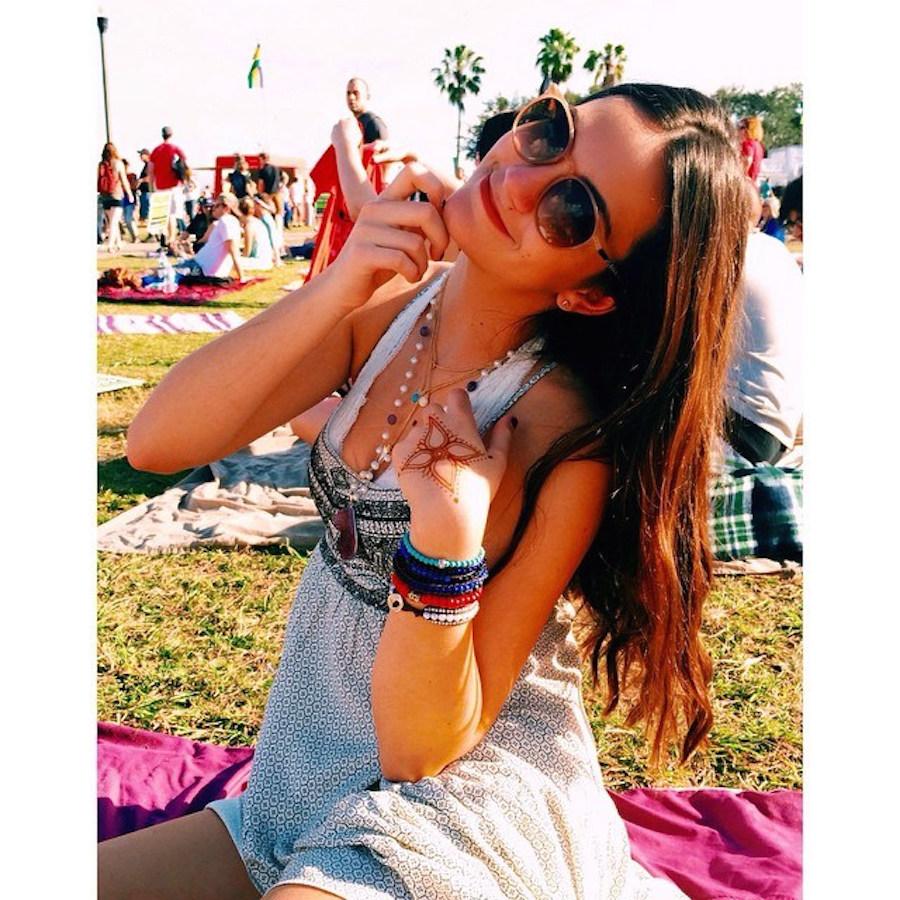 Festival season is just around the corner and Academy girls are getting excited. Ask them, they will share that one of the most amazing things about living in Tampa is the amount of different music festivals in the area with all genres of music that  appeals to  all people. Whether it is alternative, rock, screamo/pop punk, or EDM, Tampa has got it all.
 AHN Girls Love Our Festivals
97x Next Big Thing & Backyard BBQ
97x Next Big Thing, the show that radio station 97x: Your New Alternative's puts together, usually takes place in late November or early December and sets the tone for the festivals to come throughout the year. The concert usually hosts big name artist like The 1975, Fall Out Boy, New Politics, and Young the Giant, but it also gives people a chance to discover new bands. Senior Alex Perez elaborates, "Not only is the show free, but some of favorite bands who usually never come to Tampa are apart of this show. So it is a win, win situation". This year, 97x Next Big Thing will take place December 5 at the MidFlorida Credit Union Amphitheater. 
97x also hosts a free show in the spring called 97x Backyard BBQ. These concerts are both held at the amazing Vinoy Park in St. Petersburg. As a result of the variety of musicians playing at Backyard BBQ and NBT, they  appeal to either pop punk, alternative, or people who are trying to discover new bands. Who would not want to go to a Free Show?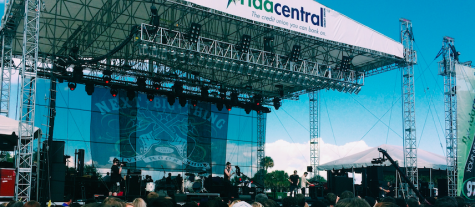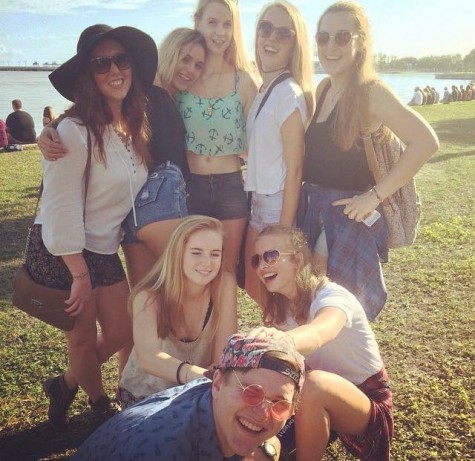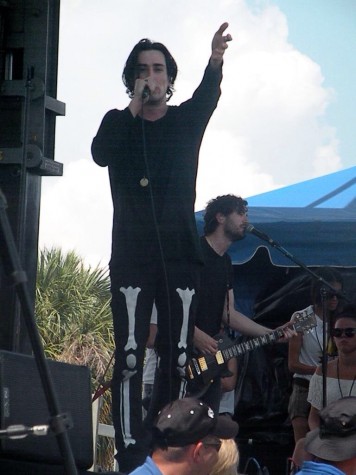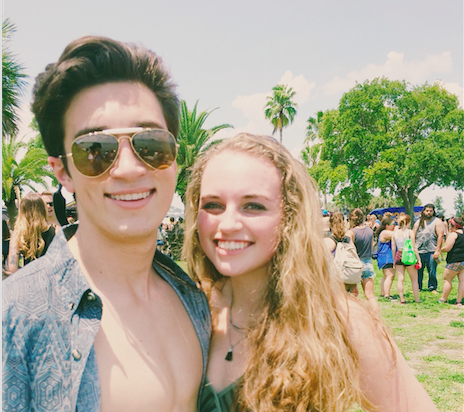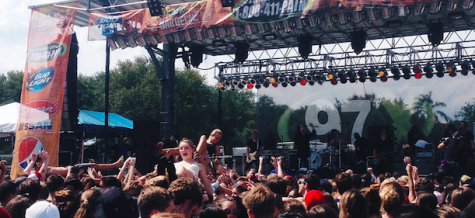 Coral Skies Music Festival
Coral Skies is an all day event in late October featuring the best indie rock bands, food trucks, and the coolest art around. Spend the day wandering between both stages while never missing a single song. Due to all the different options, one of The hardest decisions to make is "which food truck am I eating lunch and dinner from?" At such a great value, you and your friends will not  want to miss this!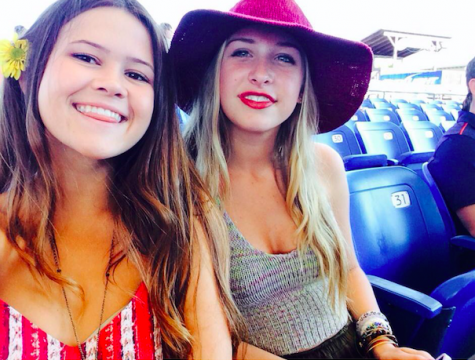 This festival is a huge attraction the the Indie lovers of AHN. Senior Eva Prendergast shared, "My favorite festival was definitely the Coral Skies at the Amphitheater. We got there at 10 am just so we could be front row for my favorite bands attended including Bombay Bicycle Club, the Bleachers, and Cage the Elephant and I got to meet them for free, HOW COOL?! My friend won me free tickets, and the festival as a whole is just a laid-back fun time where you can listen to good music with good friends friends."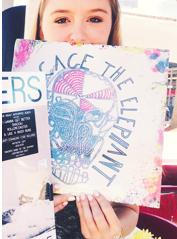 Big Guava Music Festival
Just like Coral Skies, Big Guava is a two day music festival with four stages of all types of music from alternative to rap, from old school rock to EDM, it has it all.  The thing that attracts so many Academy girls to Big Guava is the fact there are food trucks galore and tent shops set up throughout the fairgrounds. Music, food, and shopping, what else could a girl want? Sophomore Feraby Hoffman shared, "Big Guava was really fun because I loved being able to listen to great bands and eat amazing food all at the same time." Big Guava is the best two days ever and is a festival that everyone should experience. Senior Alexis Markines shares, "Big Guava is like Coachella but for Tampa." More about Big Guava music and fashion can be found on my blog  Elle Viv.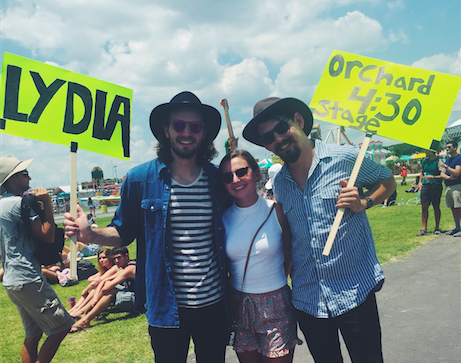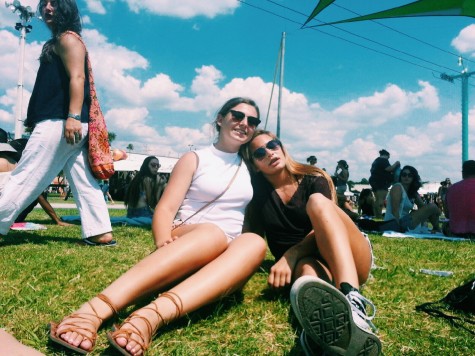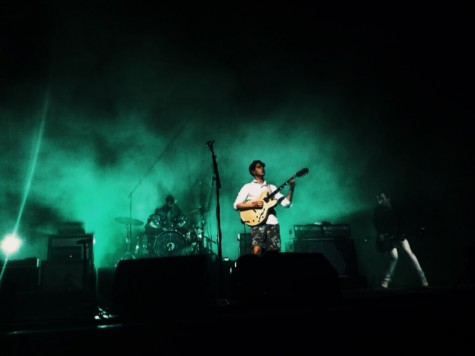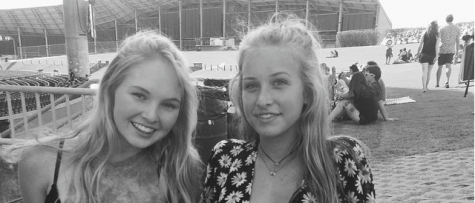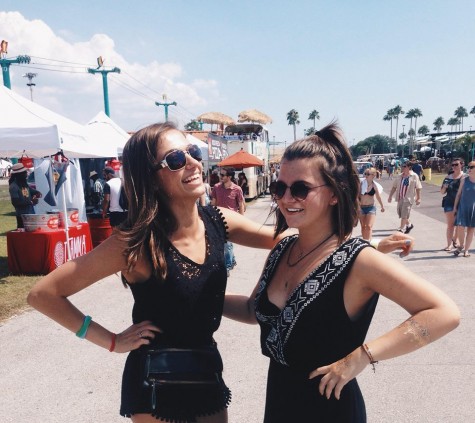 Vans Warped Tour
In its twenty-first year, Vans Warped Tour  was back to the bay and better then ever, and count on the fact that Academy girls were there. Warped Tour is different from most festivals in the area in the sense the music genre is more raw and intense. Ranging from screamo to rock to rap, Warped Tour had it all, and creator Kevin Lyman packed the lineup with show stopping performance. One stage would have rapper Mod Sun, and following him, the alternative band Night Riots played. Junior Claire Leto shared, "Warped Tour is like Christmas for me, one of the best years so far." Junior Julianne Nitcher noted,  "The groups of people you meet there are so friendly, with the way they let you move around in crowds and don't push or shove you at all and everyone is there for the same reason you are and that's for the music which today is hard to find at festivals and concerts."  Fair warning: Be prepared for a high intensity, crowded, fist pumping day.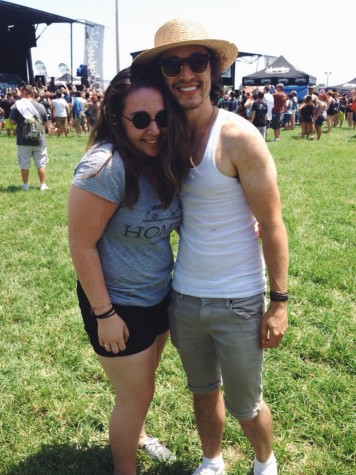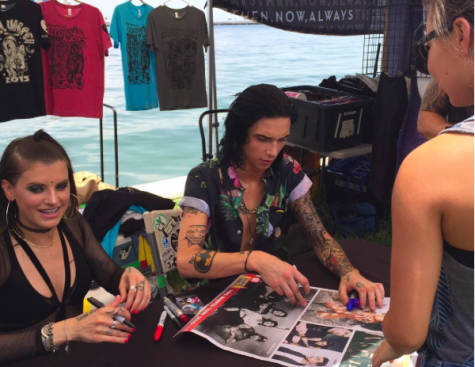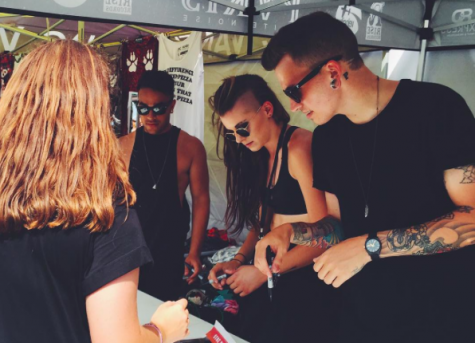 Senior Sofia Curry sums up Tampa music festivals in general perfectly in just a few sentences, "You may come only knowing a few bands, but you leave wanting to learn about new ones. The people you meet have all the same music taste and love for music as you, which for me has formulated friendships and that's the beauty of music."