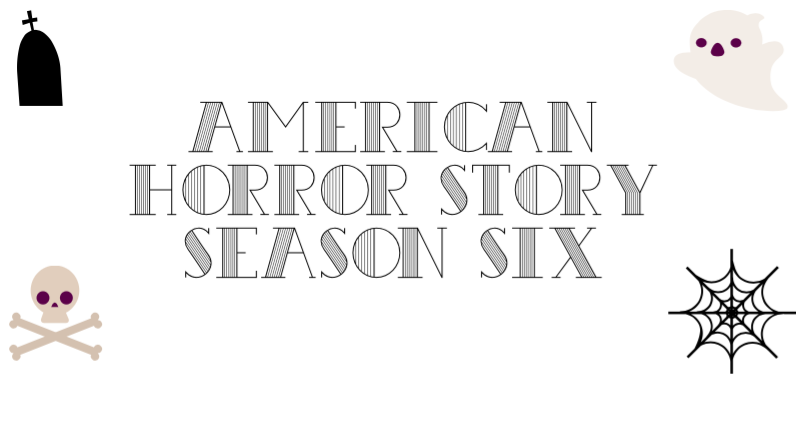 On September 14, American Horror Story returned to television screens across the country with their sixth season. The trailers and promos for this season were extremely mysterious, and none of the characters had been revealed until the premiere, leading the show's fans to speculate that this season would be filled with more intrigue and suspense than seasons past.
In describing the unusual advertisement for season six, the series' marketing director, Stephanie Gibbons states, "I felt we would play on two aspects of the human helix: desire to know, the curiosity to find out what you don't know; and perhaps more importantly, the notion of how powerful withholding is to the human psyche. Often wanting is more fulfilling than having."  
On the night of the premiere, fans expressed their opinions on a multitude of social media platforms. Many fans were relieved to find out some of the secrets that were being held back in the masterly crafted promos, and were very excited for the new season. Others were left feeling confused and disappointed because of the direction of the episode.
kylie was right, 2016 is the year of realizing things. i just realized the #AHS6 theme is american horror stories pic.twitter.com/oFiYDcTiv3

— antonio (@antoniodelotero) September 15, 2016
The season premiere began with what appeared to be a documentary TV show titled "My Roanoke Nightmare". It starts off with Shelby and Matt Miller (played by Lily Rabe and Andre Holland), a couple who moved into a home that was located on the land of the extinct American settlement of Roanoke. The show panned back and forth between the couple telling the story, and dramatizations of the story they were telling. The actors in the dramatizations were played by a veteran American Horror Story actress, Sarah Paulson, and series newcomer, Cuba Gooding Jr. Throughout the episode, the couple realized that they had moved into a house that was on haunted land, and faced a series of hauntings and attacks. The episode ended on a cliffhanger where Shelby (Sarah Paulson) had left the house and ended up being chased in the woods by some of her attackers.
Although many are uncertain of what will happen next, most are simply eager to see what this season has to offer. Luckily,Ryan Murphy, the show's producer and director, does not usually make viewers wait too long to get unanswered questions.