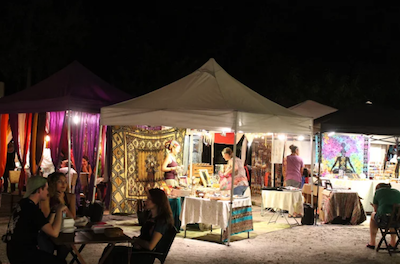 The Moonlight Market is an outdoor, independent market that makes an appearance on the last Monday night of every month in Seminole Heights. The Moonlight Market pops up on the lot next to Red Star Rock Bar and has over 40 vendors there, each selling their own merchandise. The market features local hand crafters, chefs, and artisans.
Tess Jakubiec, a senior, comments, "I just personally love the Moonlight Market because it features a lot of interesting vendors who don't mind being out so late on a Monday. For example, I talked to this vendor about becoming a nurse and life as a nurse because that is her real job. The nurse was selling the most interesting jewelry so she looked like the farthest thing from a nurse."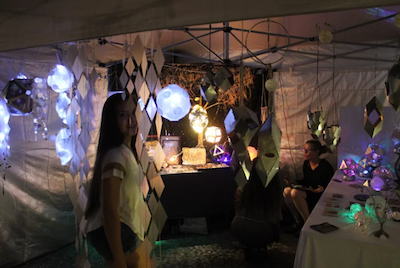 A woman who works as a nurse and operates a jewelry business called Jack Squire Supply Company remarked: "I love the vibe of Moonlight Market and the people that come here are always pretty cool so we continue to do it. Within the small environment of the Moonlight Market I get to learn about amazing businesses on a smaller scale. It's impossible for jewelry to get into big stores, boutiques are easier."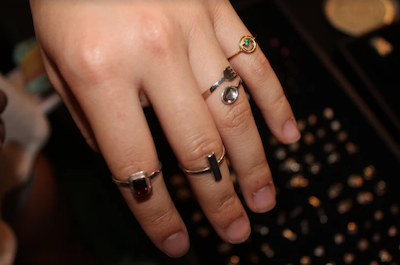 Another vendor,  a man who operates a soap business called Filthy Farmgirl, mentions, "I have already been successful, I am retired and had a loan company. I have 13 other business in the Bay Area. This is where my passion comes in. The Moonlight Market has been really good to us because of all the people who have been using it for years, they can't wait to come back, and we never have a bad day."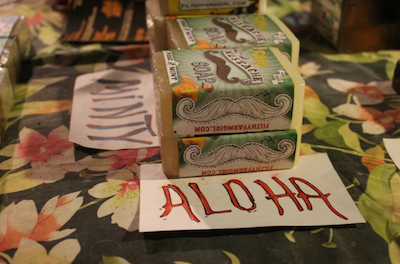 The Moonlight Market is an interesting place to go to find unique jewelry, backpacks, paintings, food, art, and more that are sure to be appealing to anyone who loves to be different.