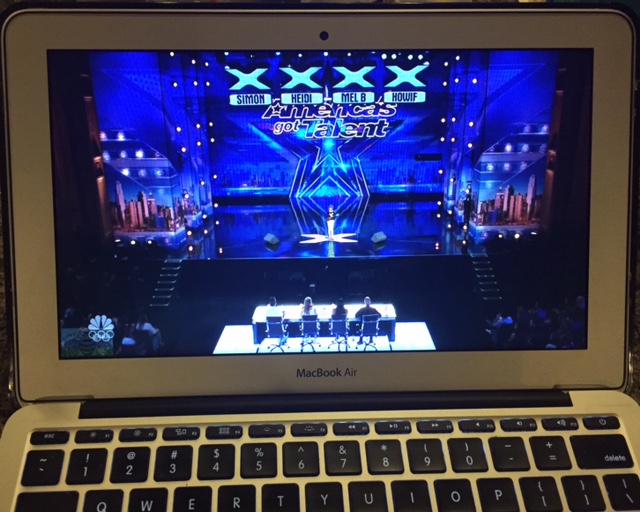 On September 14, 12-year-old singer and ukuleleist Grace VanderWaal won Season 11 of America's Got Talent. Having only been writing songs for less than a year, VanderWaal auditioned for the show with an original song called "I Don't Know My Name" while playing the ukulele. After completing her performance, judge Howie Mandel pressed the golden buzzer, which is a feature of the show that allows a contestant to go straight to the live shows without needing the judges' votes. Judge and record producer Simon Cowell predicted that VanderWaal would become the next Taylor Swift.
Throughout the competition, VanderWaal performed only original songs including, "Beautiful Thing" and "Light The Sky." After competing in the live shows for multiple weeks, VanderWaal ended up in the finals competing against The Clairvoyants, a mentalist duo. She performed "Clay," a song about avoiding the negativity spread by others.
After placing first in the competition, VanderWaal won $1,000,000 and will headline a show in Las Vegas. She plans on donating a portion of her winnings to charity and spending another portion on building a treehouse for herself. The 12 year-old also signed a recording contract with Simon Cowell's Syco Music at Sony Music's Columbia Records. Other artists signed to this label include Beyoncé, Adele, One Direction, and Katy Perry.
#AGT winner @GraceVanderWaal joins Adele & Beyonce at Columbia Records https://t.co/YEWAcOxc1T

— billboard (@billboard) September 21, 2016
Since competing on the show, VanderWaal has been interviewed on The Tonight Show with Jimmy Fallon, The Ellen DeGeneres Show, and the Today Show. Many people have compared her voice to Florence Welch from Florence and the Machine. She has caught the attention of some celebrities such as Reese Witherspoon, Justin Bieber, and Jason Mraz. Taylor Swift even sent her a bouquet of flowers to congratulate her.
Words can not explain how honored I am for this.. thank. You. SOOOOOOO MUCH!!!! @taylorswift13 pic.twitter.com/KwcvIwGtpq

— Grace VanderWaal (@GraceVanderWaal) September 17, 2016
VanderWaal's upcoming concerts will take place at Planet Hollywood Resort and Casino in Las Vegas and are already sold out. Due to her increasing popularity and overwhelming demand of tickets, a fourth show has been added. She will be performing in her headline show on October 27 to the 30.