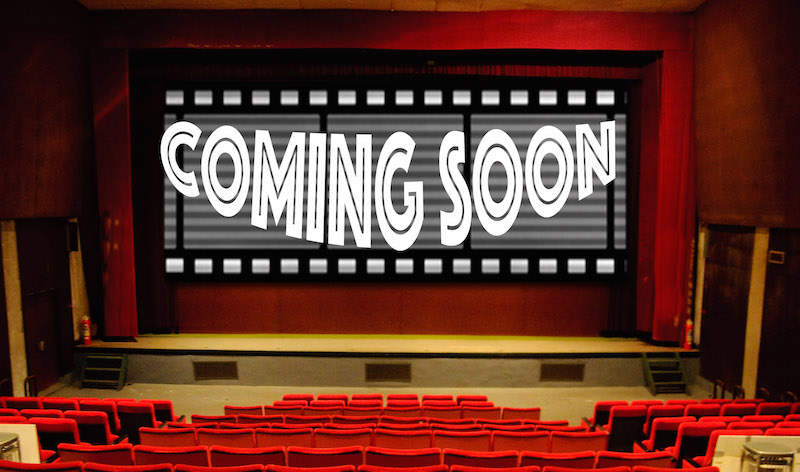 Movies have always made their way into the hearts of audiences for centuries with laughter, tears, tragedy, dramatics, and more. Major blockbuster titles always get crowds talking before and after the theater, yet some movies may not get as much recognition. If big-name films are not the go-to for a movie night, here are many more movies coming to theaters soon.
Loving: November 4, 2016
Director: Jeff Nichols
Rated: PG-13
Taking place in 1958, an interracial couple faces many issues with society and the law trying to live their lives together as a married couple. In this true story, Mildred and Richard Loving find themselves before the court and end up making a statement showing that "all love is created equal"
Billy Lynn's Long Halftime Walk: November 11,2016
Director: Ang Lee
Rated: R (language, violence, explicit content)
This emotional and revealing film shows the truths about war and how differently America perceives the experience for veterans. Hero, Billy Lynn tells his story throughout flashbacks all within his walk at the Thanksgiving Day football game halftime show, revealing the emotional and mental struggle he and his squad have found themselves dealing with since Iraq.
Rules Don't Apply: November 23, 2016
Director: Warren Beatty
Rated: PG-13
Set in Hollywood 1958, a young and religious actress tries to make it in the acting world where she doesn't fit the typical mold for a star. Marla Mabrey, played by Lily Collins, puts her beliefs and doubts to the test when she and her personal driver create a relationship which helps them both realize their potential.
Lion: November 25, 2016
Director: Garth Davis
Rated: Not Rated
This movie follows 30 year old Saroo Brierley, played by Dev Patel, as he searches for his family after having lost them in Calcutta when he was five. His desperate attempt to find his family in India shake his and his adoptive family's worlds. Saroo's tragic childhood inspires a man to find himself and his past while also inspiring audiences.
Jackie: December 2, 2016
Director: Pablo Larrain
Rated: R (violence, language)
Natalie Portman stars as the beloved Jackie Kennedy in this chilling insight into the days following John F. Kennedy's assassination. The adored First Lady steps into her new reality as the film follows her emotional conflict facing the death of her husband, her grieving children, and her public influence.
Collateral Beauty: December 16, 2016
Director: David Frankel
Rated: PG-13
After suffering a tragic loss, Howard Inlet played by Will Smith, withdraws from his old life and his relationships leading him to therapeutically write letters to death, time, and love. Following this, he is soon visited by three people who all help him realize how to regain his life and find his way back to what he had.
La La Land: December 16, 2016
Director: Damien Chazelle
Rated: PG-13
Ryan Gosling and Emma Stone both play an aspiring jazz musician and actress in this dramatic musical film that takes place in Los Angeles. Their dreams and ambitions soon get in the way of their relationship when success begins to come their way.
Hidden Figures: December 25, 2016
Director: Theodore Melfi
Rated: Not Rated
Three brilliant African American women work with NASA to mathematically and strategically launch the American Space Program. This light-hearted and inspiring film shows the true story of how these women defy racial and gender boundaries for their time, all while following their dreams.
A Dog's Purpose : January 27, 2017
Director: Lasse Hallstrom
Rated: PG
This heartwarming and tear jerking film follows a dog, voiced by Josh Gad, through the stages of his many different lives with many different owners. With each new life he lives, the dog learns new lessons and ends up back with old friends.
A Monster Calls : January 6, 2017
Director: J.A. Bayona
Rated: PG-13
A young boy struggling to deal with his mother's terminal illness finds comfort in a tree monster he "called" through his drawings. He learns to accept his anger and grief about his new life without his mother and learns to be independent and stand up for himself.
Patriot's Day: January 13, 2017
Director: Peter Berg
Rated: Not Rated
In this chilling retelling of the Boston Marathon bombings in 2013, audiences see insight into Police commissioner, Ed Davis's role in the events that occurred on that infamous day. The story soon develops further into the uniting power in Boston and the investigation for those responsible.
Same Kind of Different As Me: February 3, 2017
Director: Michael Carney

Rated: Not Rated
Befriending a bitter homeless man to comfort his wife, Ron Hall finds himself with a new friend and in a stronger relationship with his wife. This film helps to break down societal barriers showing that status nor race can change a person or what they deserve.
Movies are the perfect way to spend a rainy day or a chill day with friends. Seeing a film that not many people have heard of yet can make a trip to the theaters more entertaining. These films, and many more, are soon coming to theaters and will make audiences cry, laugh, and gasp all in one sitting.