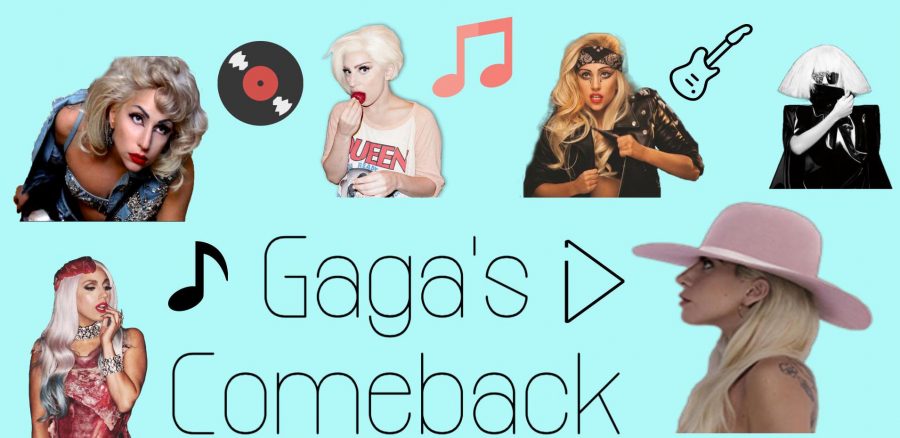 Photo Credit: Olivia Stevens/Achona Online
For over a decade, Lady Gaga has been impressing audiences with her flamboyant performances, wardrobe, and raw vocal abilities. Lady Gaga has stepped back into the spotlight after a three-year pause with the release of her fourth studio album, Joanne. The album takes much inspiration by her aunt that passed away when she was 19 and that she was named after. Her aunt's passing, at the time, inspired her to figure out where she was going in her life and as an artist.
In an interview with Time Magazine, Gaga explains,"There is one part of me that is a complete rebel and then there is another side of me that is my father's daughter. This album doesn't move necessarily in one particular direction which is why the album title is called Joanne. This is my middle name. This is the middle and center of me one way or another, that is the middle of me, the center."
Lady Gaga's interview for T Magazine! pic.twitter.com/ZhPHUyadFp

— Dilan | Lady Gaga (@ObserverOfGaga) October 17, 2016
So what has "Joanne" been up to the past few years?
Gaga recently dipped into the acting world, landing a leading role on the popular series American Horror Story: Hotel. Her most recent albums include a collaboration album, Cheek to Cheek, with Tony Bennett in 2014 and the release of her third solo studio album Artpop. She also sang the National Anthem at the 2016 Super Bowl. 
It's been difficult for Gaga to top the success of her Born This Way  album, a multiplatinum best seller in 2013. Many say her last album, Artpop, wasn't as successful because it "did not have a widespread appeal like her Born This Way album that catered to outcasts and had well-written songs". Gaga has described her past albums as personal fantasies come to life, but in Joanne, she expresses her feelings more concisely and in a stripped-down way. For "little monsters", this is a change of pace for the fandom and the artists herself. On the cover, she displays her profile while sophisticatedly dressed with a plain background. Her wardrobe has also been taken down a notch in the new era of her life.
Her first single "Perfect Illusion", which shot to the top of the Billboard 100 charts, was released over a month ago but she's has had many live performances to promote her single. She has also performed on SNL, The Late Late Show, and smaller audiences around the country, including a concert inside a Nashville dive bar.
Lady Gaga has shown us taking a step back from the music industry does not mean she has stopped following her dreams or writing music. She has returned to the scene, armed and ready to show off her raw vocals and polished singing voice. As a co-producer and writer of all her music, she has taken the time to work carefully on this album. Joanne demonstrates the singer-songwriter melting pot of genres, including pop, country, soul, and several slower ballads she recorded the instruments herself. Everyone is eager to find out when Gaga will be coming to their nearest city with a concert performance guaranteed to impress. Gaga never stays out of the paparazzi's line of sight for too long.