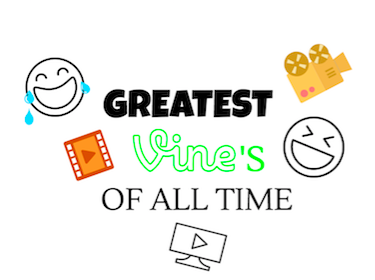 Photo Credit:Alexis Alvarez
Vine, the popular app known for making people laugh endlessly as they watch a six-second clip on a loop, was released in 2013. The app gained popularity three years ago in 2013 but as of October 27, plans to shut down new videos were scheduled by Twitter. Though the app will still be available to download and view videos, no one will be able to post. Many popular Viners, such as Lele Pons, are sad to see the app shut down, but claim they will continue to post videos on their social media.
Twitter is shutting down vine 🙁 but they're not shutting down the creators on the platform. ? there's more to come from everyone

— Lele Pons (@lelepons) October 27, 2016
In honor on Vine, here are a few of some of the best Vines of all time.
"Baby Girl Waking Up"
"Gavin Spider Experience"
Senior, Laney Rodriguez claims, "This Vine never gets old, I laugh every time I watch it. I love all of Gavin's vines, his reactions are so funny!"
"Chipotle is my Life"
"Who is She?"
"It's an Avocado!"
"In the Air Tonight Drummer Dog"
"LEBRON JAMES"
Junior, Talia Sharrieff states,
"This is the most quotable vine in history. It never dies. People still walk around saying 'Lebron James' ."
Vine may be "dead",but the creators behind it all will continue to make bring laughter into the lives of the people who watch them.