Photo Credit: Françoise Corser/Achona Online
Flashback to May 25, 1977 in a galaxy not so far away, the first Star Wars movie, A New Hope made it's debut on the Big Screen. Nearly 40 years later the latest addition to the Star Wars Saga, Rogue One has arrived in theaters. Although Rogue One is the eighth movie made for the series, it takes place between Episode 3 (Revenge of the Sith (2005)) and Episode 4 (A New Hope (1977)). It tells the story of rebellion soldiers who go against their orders to stay put, but in the end went out to steal the plans for the Death Star from the Empire, which iconically gets destroyed by Luke Skywalker in A New Hope.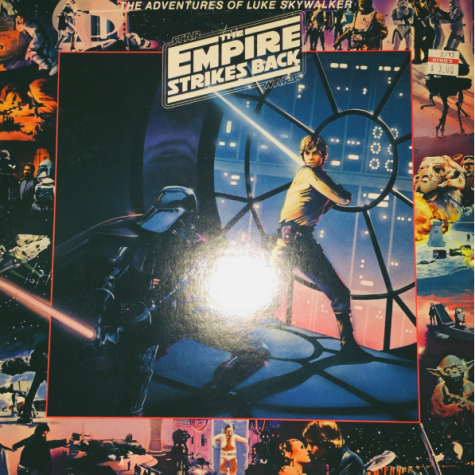 The beloved sci-fi film series, Star Wars depicts the adventures of multiple galactic characters throughout the universe. The movie brought in 706.1 million dollars at the box office, 500 million more than the original budget of Rogue One.
Global Box Office: #RogueOne Was the 7th Biggest Film Worldwide in 2016 – See the Full List https://t.co/XJJUpSeKBi pic.twitter.com/iXVxEfpTV4

— THR International (@THRGlobal) January 6, 2017
The patent rights to Star Wars was originally held by 20th Century Fox but then bought by Walt Disney Studios in 2012. Although Rogue One is the second film Walt Disney has released, a lot of hesitation surrounded the new movie considering Disney Studios being so new to the Star Wars film series. Apart from the skepticism surrounding the movie, the overall review from loyal Star Wars fans was that the movie exceeded expectations.
The movie included ingenious characteristics that not only sparked excitement in long time fans but opened way for a new and diverse set of fans. Rogue One has the most diverse cast in Star Wars history including Diego Luna who acted with his natural, heavy Mexican accent. The fact that a Rogue One casted a leading character with an accent other than American surprised many fans and expanded the amount and diversity of Star Wars viewers. Along with a diverse cast, Rogue One is the first Star Wars film where the title is said during the movie.
Junior Gillian Garcia said, "I have kept up with Star Wars since I can remember and was very excited to watch the new movie and see what it had in store. I was very surprised to see all the new characters of different ethnicities, it brought a different feeling to the film and pride to those who share the same ethnicities as the cast. I had my doubts but was not disappointed."
Although the hit movie starred its own characters and accents, it gave Star Wars fans a compelling film linked to the rest of the series.