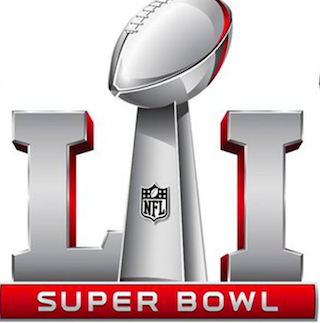 Credit: Inside Sports/flickr
This year's Super Bowl between the Atlanta Falcons and the New England Patriots was one that football fans will remember for years to come. With the Falcons having a strong lead for the first three-quarters of the game, it seemed as though Atlanta was going to be the clear winner. Remarkably, the Patriots made a comeback by scoring two touchdowns and two two-point conversions in the fourth quarter, sending the game into overtime. Ultimately, the Patriots scored a two-yard run, winning the championship game.
Junior Kayla Eckermann says, "I actually stopped watching the game because I definitely thought the Falcons were going to win and then when I had found out that they had lost I was shocked."
As well as the game itself, football fans also look forward to seeing some of the best commercials of the year. With past classics, such as Budweiser's "Whassup?" campaign to Michael Jordan and Larry Bird's iconic game of "H-O-R-S-E" promoting McDonald's Big Mac, advertisers are becoming more clever and creative than ever. Here are the best and most memorable commercials of this year's Super Bowl:
Honda "Yearbooks"
Promoting the 2017 Honda CR-V, this commercial features celebrities such as Tina Fey, Steve Carell, and Viola Davis giving the inspiring message to keep following your dreams no matter what.
Bai Antioxidant Infusions
 This ad features singer and actor Justin Timberlake and actor Christopher Walken lounging cozily by a fireplace with Walken reciting lyrics from NSYNC's "Bye Bye Bye," paying homage to Timberlake's boy band days.
Kia "Hero's Journey"
Advertising for the new Kia Niro, featuring actress and comedian Melissa McCarthy, this commercial shows the difficulties of being an eco-warrior, while promoting the new car's fuel efficiency.
Budweiser "Born the Hard Way"
This ad portrays the company founder's strenuous journey emigrating from Germany to America in the mid-nineteenth century, pursuing his passion to create his own beer brand.
However, despite its inspiring story, this ad received much criticism for having political bias about immigration, a controversial topic currently circulating in the United States.
Audi "Daughter"
This commercial exhibits a father's deep concern for having to explain to his young daughter the gender inequality in the world today. The commercial ends with the message, "Audi of America is committed to equal pay for equal work."
Senior Jenna Maceovsky says, "I really enjoyed watching commercials that talked about important issues in our country, especially in this political climate."
T-Mobile "#UnlimitedMoves"
Promoting T-Mobile's unlimited data, this ad features singer Justin Bieber explaining the evolution of the touchdown dance.
With commercials becoming more and more original and imaginative like these, next year's Super Bowl commercials hold high expectations to be even better.