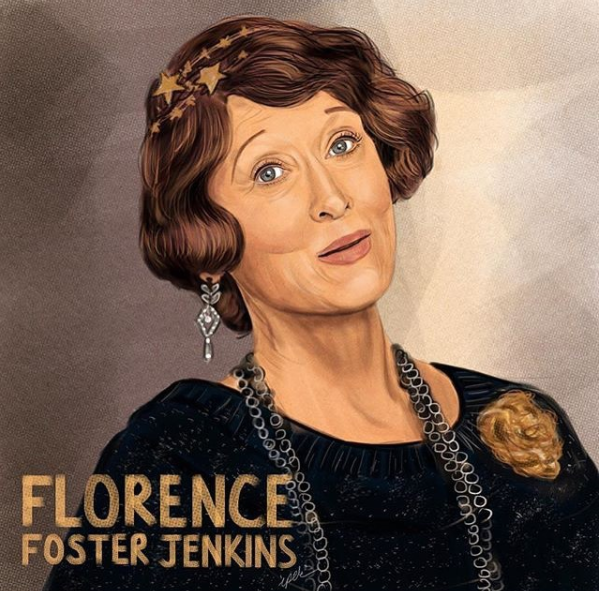 photo credit: Ipek Komurcu (used with permission)
Voters of the Academy of Motion Picture Arts and Sciences gave actress Meryl Streep her 20th Oscar nomination for her role as a determined opera singer in Florence Foster Jenkins, making worldwide movie history.
Florence Foster Jenkins follows a woman who seeks to become a professional opera singer and play at Carnegie Hall in the 1940's. The dirty little secret, though, is that Florence begins her journey with utterly awful talent. It is an inspiring story of triumph and hope during a war where people had none.
Streep's Paramount Pictures publicist wrote in an email sent to entertainment journalists on her behalf after her nominations, "Please find the following GIF as a statement on behalf of Meryl Streep."
giphy
Senior and avid movie watcher Teresa Toranzo says, "There's no doubt that Meryl Streep is arguably the best actress of our generation, but to be honest I've never been attracted to any of the films she's a part of. I've seen scenes of many of her movies and I do think she's unbelievably talented, but I just haven't really 'connected' to her work."
Other famous actors who have snagged a whopping number of Oscar nominations include Kate Winslet and Robert De Niro with seven, Marlon Brando with eight and Katherine Hepburn and Jack Nicholson with 12.
Streep's nominations come weeks after her outspoken speech regarding President Trump at the Golden Globes during her recognition with a Lifetime Achievement award. She denounced his rhetoric and criticized his mocking of the disabled.
Streep powerfully said, "Disrespect invites disrespect, violence incites violence. And when the powerful use their position to bully others we all lose."
There has never been anyone like Meryl Streep. I love her. #GoldenGlobes

— Ellen DeGeneres (@TheEllenShow) January 9, 2017
After sweeping 20 nominations, Streep has won Oscars for Sophie's Choice, Kramer vs. Kramer and Iron Lady.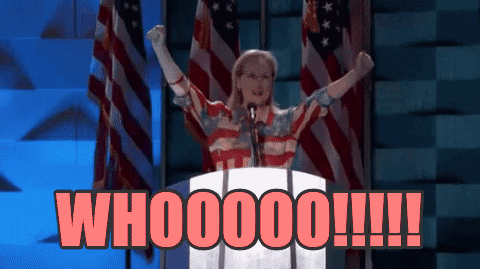 giphy
Sophomore Brooke Breeze says, "I think she is an amazing actress, proving her commitment to each role she plays. She deserves each and every one of her nominations for consistently acting at a high level. I personally loved her in Devil Wears Prada."
Next up, Streep is in talks to join Emily Blunt and Lin-Manuel Miranda in a Mary Poppins sequel entitled Mary Poppins Returns.
Sophomore Isabella Bahr says,"I think Meryl will do a great job and will keep the legacy of Julie Andrews as Mary Poppins alive and vibrant."