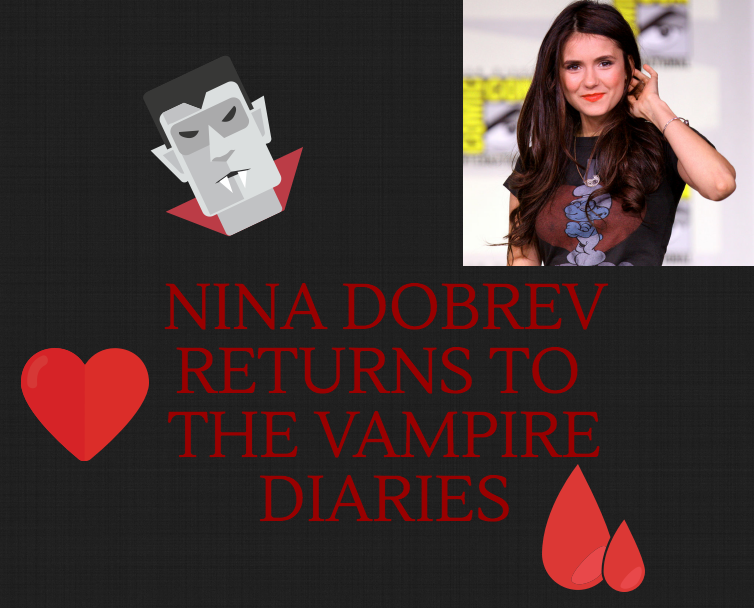 Photo Credit: Alexis Alvarez/ Achona online
Nina Dobrev is officially returning to The Vampire Diaries for season 8, the series finale. She announced the news of her return on her Instagram by posting a picture of her script on January 27, to make it official she will be returning to the show.
The Vampire Diaries is a TV drama series on The CW Network with eight seasons total. The series revolves around the life of the main character, Elena Gilbert portrayed by Dobrev. As she deals with the loss of her mother and the struggles of high school, she also falls in love with two vampire brothers, Damon and Stefan Salvatore.
Junior, Annmarie Collins says, "it is a show that has tragedy turned romance. I like how the show develops the characters so you feel like you know them, the plot pulls you into each season. It is interesting watching from the first season until now the last one, you get to see them grow up and feel like you are growing up with them. I love it for the drama and romance and relationships, the plot twists and the hot men."
Dobrev left in season 6, but now that she is returning many fans of the show are excited for her return.
Senior, Leila Zupsic says, "I actually gasped out loud when I found out Nina was coming back. I was so upset when I found out she left so I'm extremely excited to see Elena and Damon reunite and hopefully have a happy ending. I've missed her so much and her role in the show and I can't wait to see the finale."
Now that Dobrev is returning to the show all are left to wait for the season finale.