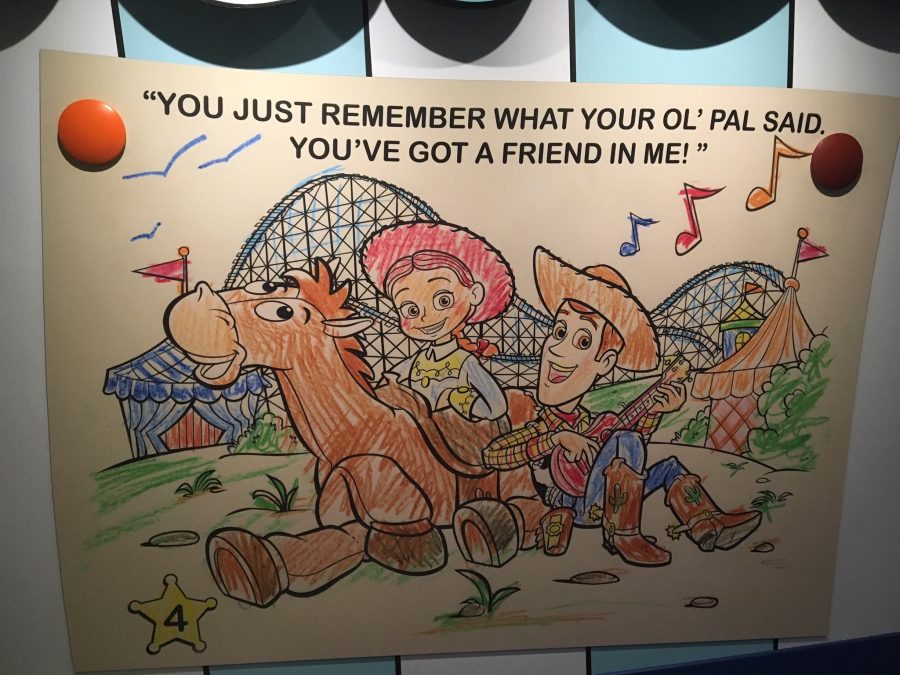 Since the 1930's, Walt Disney Animation Studios has been creating films loved by people of all ages for their characters, music, plot lines, and messages. From Snow White and the Seven Dwarfs to Moana, Disney's main goal is to teach children and adults important life lessons in a way they can understand and enjoy.
Mulan – You are strong enough to accomplish anything you set your mind to. Just remember to always be yourself no matter what anyone else says.
Finding Nemo – Stay positive and determined no matter what life throws your way and just keep swimming.
Tangled – Don't be afraid to face your fears or step outside your comfort zone so you can truly experience life.
Sophomore, Colleen Duffy said, "Tangled really speaks to me on a deeper level. I've always had trouble going out to social events and movies like Tangled show me that there's nothing to be afraid of."
Beauty and the Beast – Don't judge a book by its cover, beauty is found within. True love doesn't always just appear, but it's worth waiting for.
Peter Pan – Getting older is out of your control but you get to choose when you grow up. Embrace your inner child no matter how old you are.
Princess and the Frog – No dream is too big.
Junior, Nyla Jacobs said, "I learned to never give up on my dreams and as long as you have the determination you conquer any battle in the world."
Toy Story – Always live in the present. Don't stress too much about bad things that happened in the past or bad things that could happen in the future.
Tarzan – Family is important. Being a family doesn't depend strictly on similarities, you can be different and still be a family. Differences are what make people special and they are something that others can learn from.
The Lion King – Don't sweat the small stuff. Don't run from or dwell on the past, use it as a lesson for the future and move on.
Lilo and Stitch – Family is more than blood, it comes from love and acceptance. Always stick with your true friends because they will be the ones to catch you when you fall.
Walt Disney, the man who started it all, said, "Movies can and do have tremendous influence in shaping young lives in the realm of entertainment towards the ideals and objectives of normal adulthood."