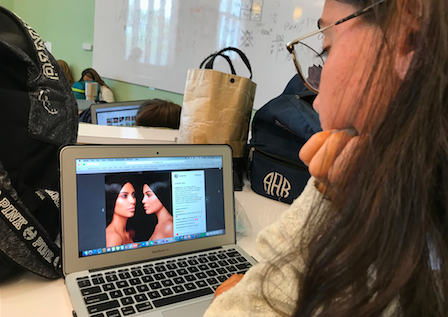 From extravagant vacations and wardrobes to glamorous movie premieres and parties, celebrities seem to have it all.  However, not all celebrities enjoy the fame and attention that comes with their work. Some stars have opened up about fame and their appreciation or disgust with it.
Justin Bieber
World-famous singer, Justin Bieber has grown up in the public eye, resulting in a series of outbursts that have been less than flattering. He has been open with the toll on his health that comes with the extreme attention.
Bieber says, "[I get depressed] all the time. And I feel isolated. You're in your hotel room and there are fans all around, paparazzi following you everywhere, and it gets intense. When you can't go anywhere or do anything alone you get depressed … I wouldn't wish this upon anyone."
Jennifer Lawrence
Lawrence, a famous actress known best for her lead role in the Hunger Games franchise, has been open with the lack of privacy and normalcy in her life.
She says, "If I were just your average 23-year-old girl, and I called the police to say that there were strange men sleeping on my lawn and following me to Starbucks, they would leap into action, but because I am a famous person, well, sorry, ma'am, there's nothing we can do. I am just not OK with it. I am just a normal girl and a human being, and I haven't been in this long enough to feel like this is my new normal. I'm not going to find peace with it."
Johnny Depp
Depp could be expected to be used to fame, noting his many years in the industry, but he has been outspoken about fame being like "living as a fugitive."
Depp, describing how he navigates being out in public, says, "Everything has to be some sort of strategy. To get you into the hotel, to get you out of the hotel, to get you into the restaurant, to get you out of the restaurant."
@LittleLadyLL no Johnny Depp has always been made and mega famous always. He's always been a star. Captain Jack is legendary but so's Johnny

— 🌠J❤hnnyDeppsAWinner (@DerrensAngel) March 16, 2017
Will Smith
Acting since the 90's, Smith is no stranger to the spotlight. He even admits to his "love" of being famous.
Smith says, "I want people to recognize me," he said laughing. "I've met a lot of people where fame can be a burden, and I just love it."
Miley Cyrus
Cyrus, a former Disney star has struggled to adjust to fame in the past and opened up about how she copes with it rather than her opinions.
Cyrus says, "I created my surroundings, my own world. What seems like fantasy or trippy, it's not to me. It's my actual reality."