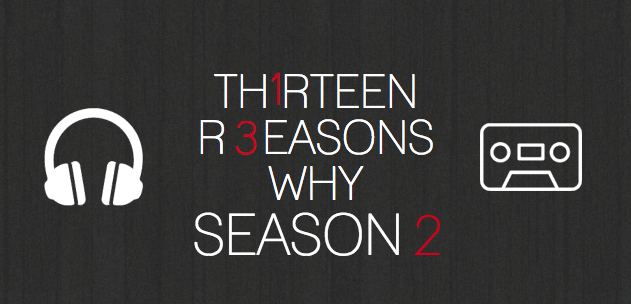 Photo Credit: Haiqa Mian/ Achona Online
Thirteen Reasons Why is a young adult novel by Jay Asher about a teenager named Hannah Baker. Hannah Baker commits suicide leaving behind only thirteen tapes in which she talks about her reasons for committing suicide. The novel was recently adapted into a television series on Netflix. The series was an instant hit and has now been renewed for a second season by Netflix which is set to be coming out in 2018.
After learning the news about a second season of Thirteen Reasons Why there has been controversy about whether it is necessary or not. The book was a single novel with no sequels to follow it and many believe that the series should follow the book. Many others believe that the fans deserve answers since the series ended with quite a few cliffhangers.
"The fact that there's going to be a season two makes me think that they really made this show for a profit and not to educate people on suicide, bullying, and mental illness." says junior Tabitha Rucker.
Lauren Sellers says,"The mystery in the book revolved around Hannah. Won't it take away from the focus of the story? I know they left a lot of loose endings so I see why they are going to, but Hannah was the subject, so what's going to happen now?"
season 2 of thirteen reasons why was just announced… wtf is its supposed to be about anyway? hannah's store is already done 🙄 pic.twitter.com/MoVhElT1zh

— uma!semi-hiatus (@viIIenuevas) May 7, 2017
"I like the fact that they are making a second season because there were a bunch of cliffhangers at the end of the first season that need to be resolved, and hopefully having a season two will help the creators fix any mistakes and address any complaints that happened with the first season," says Christina Alarcon, junior.
me when i found out there's gonna be a season 2 of 13 Reasons Why pic.twitter.com/k6Q64pSgZc

— 13 Reasons Why (@13ReasonsZone) May 9, 2017
Their story isn't over. Season 2 of #13ReasonsWhy is coming. pic.twitter.com/nY5vTUfXdo

— 13 Reasons Why (@13ReasonsWhy) May 7, 2017