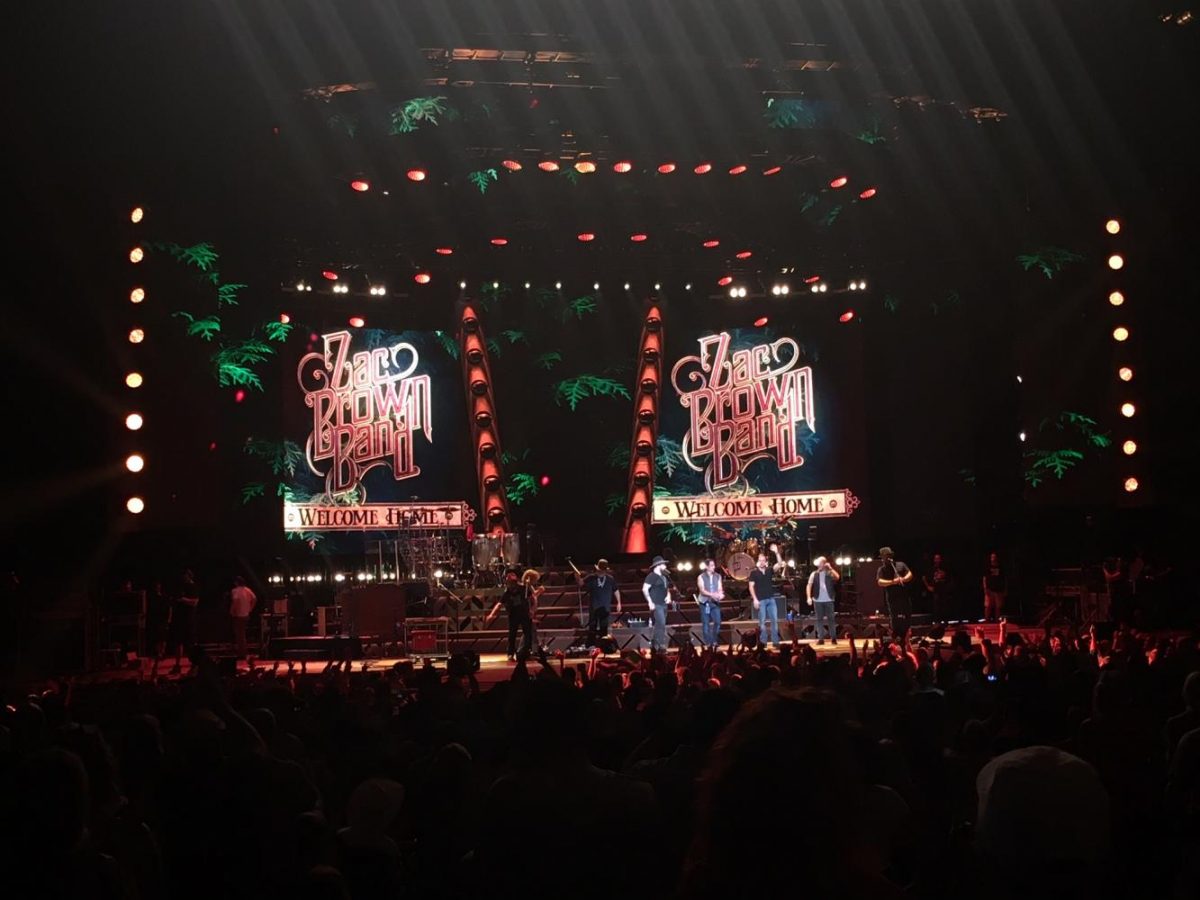 Caitlin Weave Senior Staff Writer/ Achona Online
Zac Brown Band performed at the MidFlorida Credit Union Amphitheatre in Tampa on Sunday, Sept. 24, 2017. The Amphitheater is an outdoor venue which is host to several country concerts throughout the year.
Academy freshman Abigail Weaver ('21) said, "I really like that they sang a lot of the hits throughout the concert. I think the outdoor concerts make it feel more open and gives it a southern vibe."
Their 2017 tour is to advertise his newest album, "Welcome Home", which dropped May 12, 2017. The album contains ten songs with the most listened to song being "My Old Man" which was written about his father.
#WELCOMEHOMEtour hit Tampa last night. We had a great time. Thanks for the warm welcome!
📷 Andy Sapp | @SouthernReel pic.twitter.com/8zI5b3UBF5

— Zac Brown Band (@zacbrownband) September 25, 2017
The concert featured songs mostly from their albums including fan favorites like "Chicken Fried," "Knee Deep," and "Sweet Annie," but they also performed several covers including "Back in Black" by AC/DC and "Use Somebody" by Kings of Leon. The closing song was "Paradise City" by Guns and Roses.
Jaed Seymour ('18) said "This was my first Zac Brown Band concert. My favorite song from the concert was "Loving You Easy" and I enjoyed singing and and dancing with my friends during the concert."
Credit: Sierra Wills/Achona Online