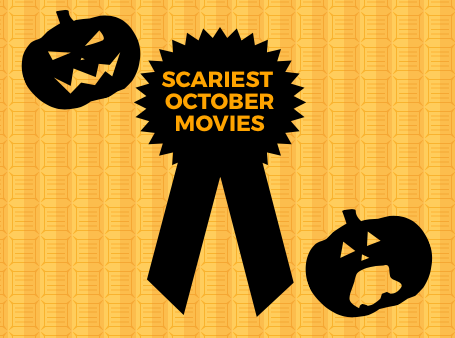 Photo Credit: Françoise Corser/Achona Online
Halloween is a time for hay rides, pumpkin patches, trick-or-treating, and many other outdoor activities; but, for those who want to stay in for the night and watch a movie, here are the best horror and thriller movies coming this October.
"Better Watch Out" (Oct. 6, 2017)
This Christmas horror comedy begins when a girl travels to a suburban neighbourhood to baby-sit a 12 year old boy and must unexpectedly protect him against a home intruder who they suspect to be her angry ex-boyfriend.
#BETTERWATCHOUT is like the horror #HOMEALONE. How did I know nothing about this movie?! I went in blind and was glad I did.

— Chad Law (@Elmberry31Chad) October 10, 2017
"Happy Death Day" (Oct. 13, 2017)
A college student, Tree Gelbman, gets killed during her birthday party by an unknown masked killer but wakes up the next day to relive her murder over and over again. The cycle will continue until she discovers her murderer and reverses her fate.
Olivia Perez ('20) isn't a fan of horror movies but said, "Even though it's a horror movie, I might just go see it with a group of friends since it is so popular, for a good scare."
"The Babysitter" (Oct. 13, 2017)
Main character Bee, played by Samara Weaving, is babysitting a young boy named Cole when her high school friends come to lift the mood of the night. The horror-comedy movie starts off with a fun and comedic night until the high school students have a ritual human sacrifice that Cole must hide from to stay alive.
Movie trailer for The Babysitter #thebabysitter https://t.co/wE44m1KQSG https://t.co/7Ilosg5Ckm pic.twitter.com/jB0M52XQFj

— Screenah (@ScreenahApp) October 9, 2017
"Jigsaw" (Oct. 27, 2017)
Serial killer John Kramer (Jigsaw) was presumed dead for a decade, until the similar ill and gory murders of people began taking action once again. The movie involves the fight to find the new Jigsaw copycat in order to save the lives of those who will suffer unfavorable fates.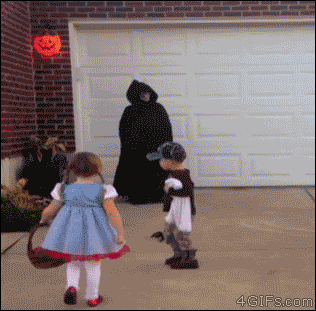 Slasher movie fan, Christina Alarcon ('18) said, "I really liked the trailer because I was fond of the old Saw movies, and I am excited to see how this one compares to the previous ones."
"Tragedy Girls" (Oct. 20, 2017)
Two girls take advice from a serial killer who teaches them how to become murderers that become popular nationwide. Their murder acts fulfill their goal to up their follower count in this horror comedy film.
Probably a weird thing to geek out over but I was quoted in the #TragedyGirls trailer & I'm so happy about that. Love this movie SO MUCH. pic.twitter.com/KZImfia3ho

— Heatherface Wixson (@thehorrorchick) September 13, 2017