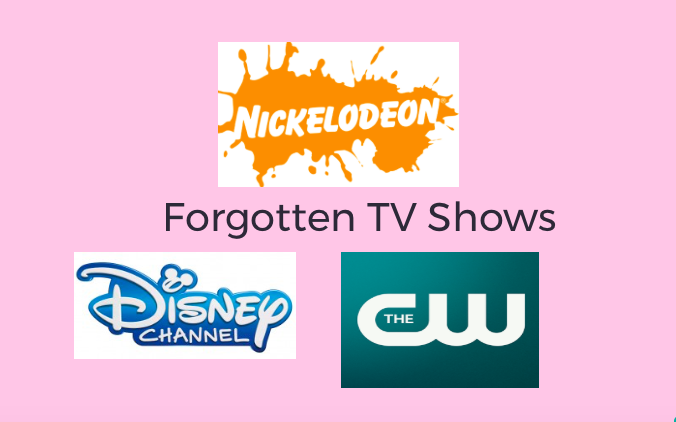 There was a period of time now known as "The Golden Age of Television"  in the late 90s and early '00s when TV shows used to teach life lessons, but were still entertaining to watch. The shows that children and teenagers watched were usually on popular channels like Disney Channel, Nickelodeon, The CW, ABC Family (now Freeform), and Fox. 
Natalia Fonseca ('20) says, "Shows that we watched when we were younger were definitely better than the shows that are on Disney Channel now because they are not as funny anymore."
"Cory in The House" (2007-2008)
"Cory in The House", a spin off of "That's So Raven", is about a boy named Cory, who lives in Washington, D.C. with his dad, who is the executive chef at the White House. Cory goes to an exclusive private school where he meets several of his friends and goes on many adventures.
"The O.C" (2003-2007)
This show follows the lives of teenagers living in Orange County in California. The show was very popular and many of the actors and actresses that were on the show are famous now, such as Adam Brody, Shailene Woodley, Chris Pratt, Paul Wesley, Bella Thorne, and Olivia Wilde.
"Saved by The Bell" (1989-1992)
This comedic tv show follows the lives of six Bayside High School students and their daily pranks and jokes. One of the main characters AC Slater was played by Mario Lopez, who is still popular today.
"Even Stevens" (2000-2003)
The show is about a boy named, Louis Stevens, who was played by famous actor, Shia Labeouf. Throughout the show Louis Stevens is followed by disaster after disaster, and always finds a way to get his older sister, Ren, angry.
https://www.instagram.com/p/BVdoH7Xl97J/?taken-by=shialabeouf
"Boy Meets World" (1993-2000)
This series was on on the ABC Network, and was shown on Friday nights. This 90s sitcom was about a boy named, Cory Matthews, and his journey towards and through adulthood.
"Secret Life of the American Teenager" (2008-2013)
This drama follows the life of a pregnant teen, and how much pregnancy can affect a teenager's life in high school. Throughout the show the main character, Amy Juergens, faces many challenges, and makes many decisions that affect her friends and family.
"Kim Possible" (2002-2007)
This popular Disney Channel show followed the life of Kim Possible as she saved the world from evil villains. Kim Possible fought the villains alongside her best friend, Ron Stoppable, and his pet mole rat, Rufus.
15 Years of Kim Possible! What member of "Team Possible" do you identify with most? #KimPossible15th

— Kim Possible (@KimPossibleMeme) June 8, 2017
"Jonas" (2009-2010)
This show showed what life is like when the Jonas Brothers are not performing on stage,and instead living in New Jersey on Jonas Street. The episodes were full of the brothers' shenanigans and pranks against one another.
"It's time for Jonas Brothers to come to an end"

And that's how my heart broke in million pieces and is still broken.
Four years since this pic.twitter.com/adnGDRkH4U

— bren (@NickJosephKev) October 30, 2017
"Jimmy Neutron" (2002- 2006)
This show is about a fifth grade genius, named Jimmy. He makes cool gadgets to solve different problems alongside his two best friends Carl and Sheen, and robotic dog Goddard.
"Fresh Prince of Bel-Air" (1990-1996)
This NBC sitcom was very popular throughout the 90s because of the main character, Will Smith. The shows popular song explains the plot of the show explaining why his mom kicked him out of his house in Philadelphia, in order for him to go live with his Aunt and Uncle in a Bel- Air.