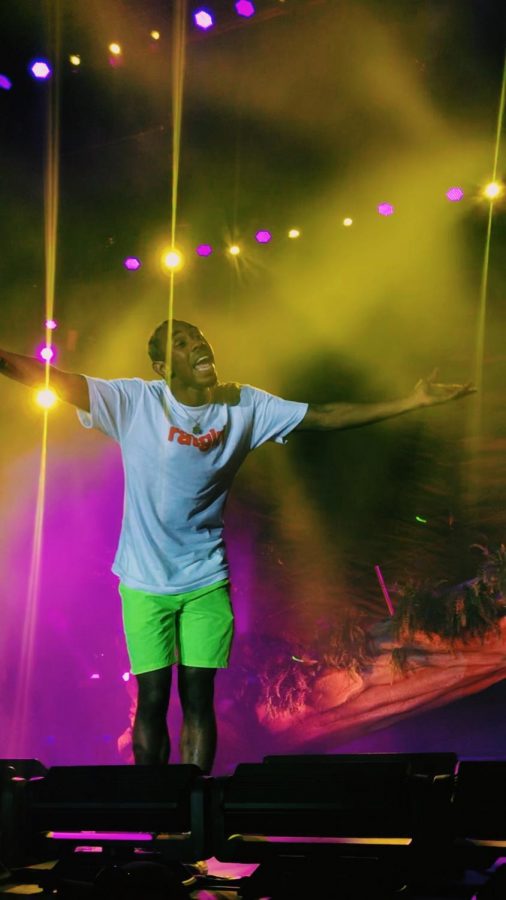 On Tuesday, Feb. 13, 2018, rapper Tyler, the Creator visited the Orlando Amphitheater as part of his world tour after dropping his latest project, "Flower Boy", last year. Tyler's performance was prefaced with a set by DJ Taco. After Taco warmed up the crowd with creative remixes to today's top rap hits, rapper Vince Staples graced the stage.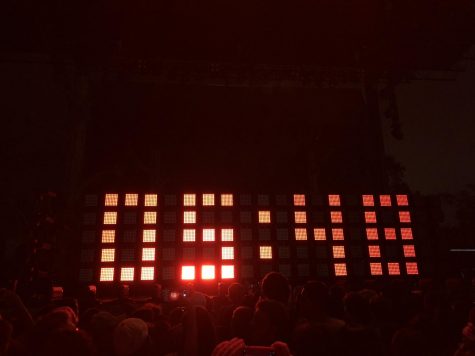 Staples primarily chose to perform tracks from his successful album "Big Fish Theory", with a large majority of the crowd rapping along to the catchy hooks. His songs were paired with clips from recent news broadcasts, discussing issues like racism and gun violence. Performing in a bulletproof vest, the 24 year old rapper made a strong statement along with the thrilling show he put on.
Around 9 p.m., the moment that all had waited for finally arrived. Tyler appeared atop a fake tree as the first notes of his song "Where This Flower Blooms" rang throughout the venue. Upon seeing merely his figure in the shadows of the stage lights, the crowd erupted in screams.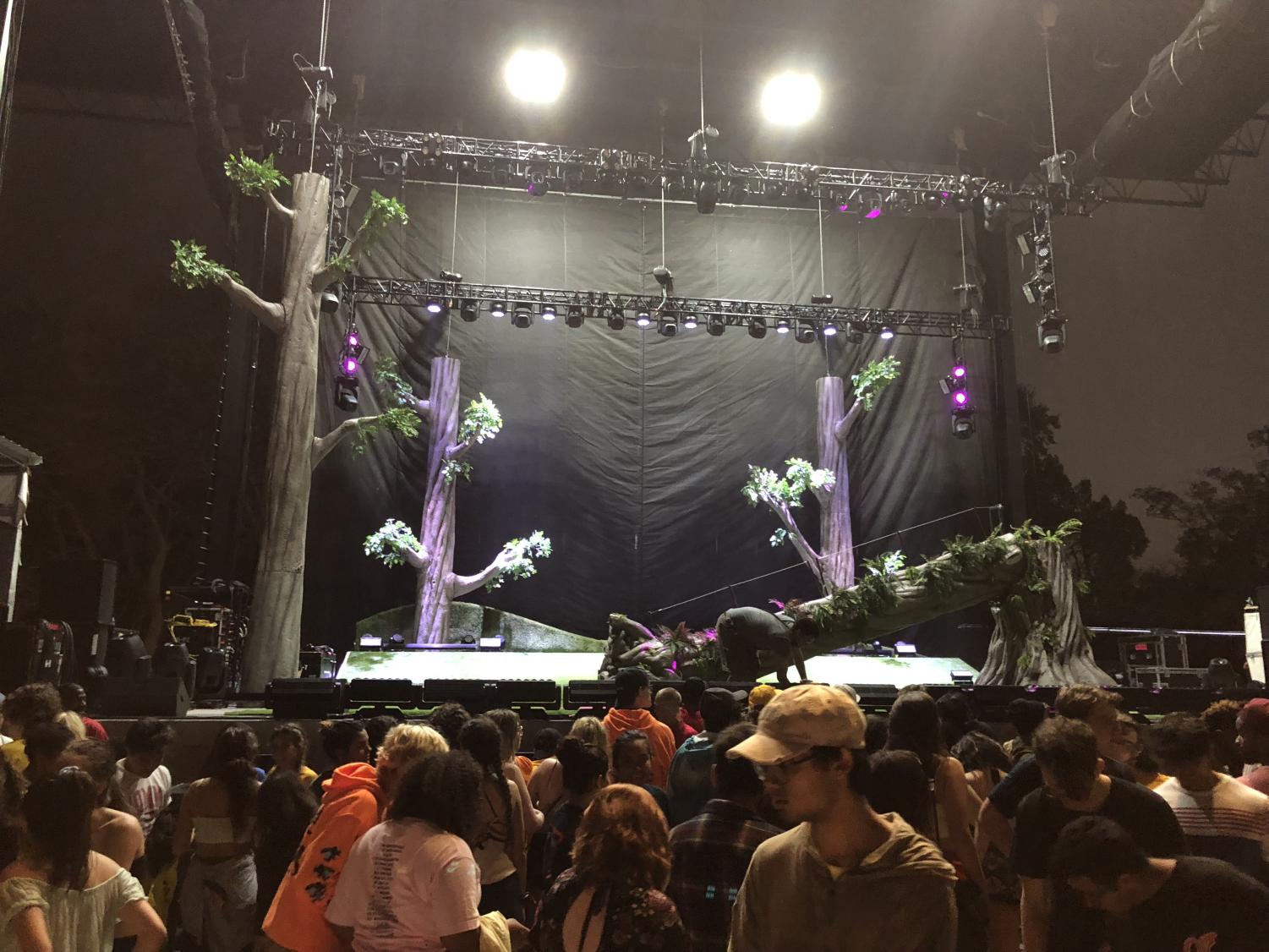 Caroline Lamoureux ('20) says, "Tyler is just a really diverse and versatile artist, which isn't something you see often these days. I really like his music because it's so passionate and creative. Everything he does has so much heart and effort put into it. Flower Boy is an awesome album because it's really cohesive and beautiful. He collaborated with so many different artists to create a unique and consistent sound throughout the album. I'm really bummed that I didn't get to go see one of my favorite artists in concert, but I know it'll happen someday."
Setlist:
Where This Flower Blooms
Ziploc
Foreword
Boredom
Biking
911
Mr. Lonely
IFHY
Smuckers
Young
Yonkers
She
48
Tamale
Garden Shed
Who Dat Boy
November
Glitter
I Ain't Got Time!
Sometimes…
See You Again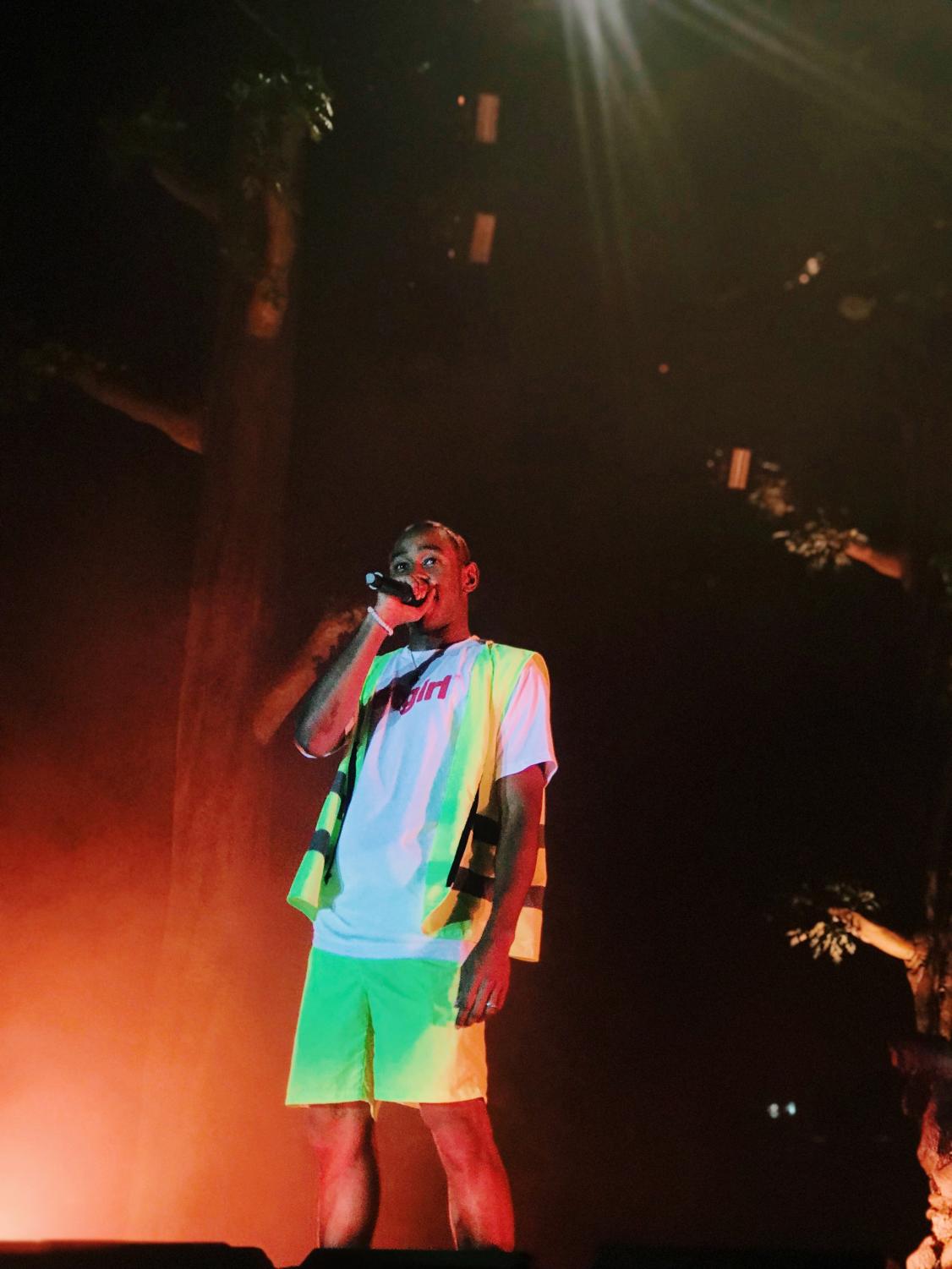 At his most recent festival sets, including his own Camp Flog Gnaw in October, Tyler primarily performed more recent tracks from albums "Flower Boy" and "Cherry Bomb". In Orlando, however, fans were thrilled to hear both new hits and old classics, like "Yonkers" from the 2011 album "Goblin".
Morgan Salzsieder ('18) says, "I was so excited to finally see Tyler's bold personality on stage, so I wanted to be in Orlando and beat traffic as soon as possible. The wait was worth it because I was like five people from the front and got to see Tyler's new cut up close in person!"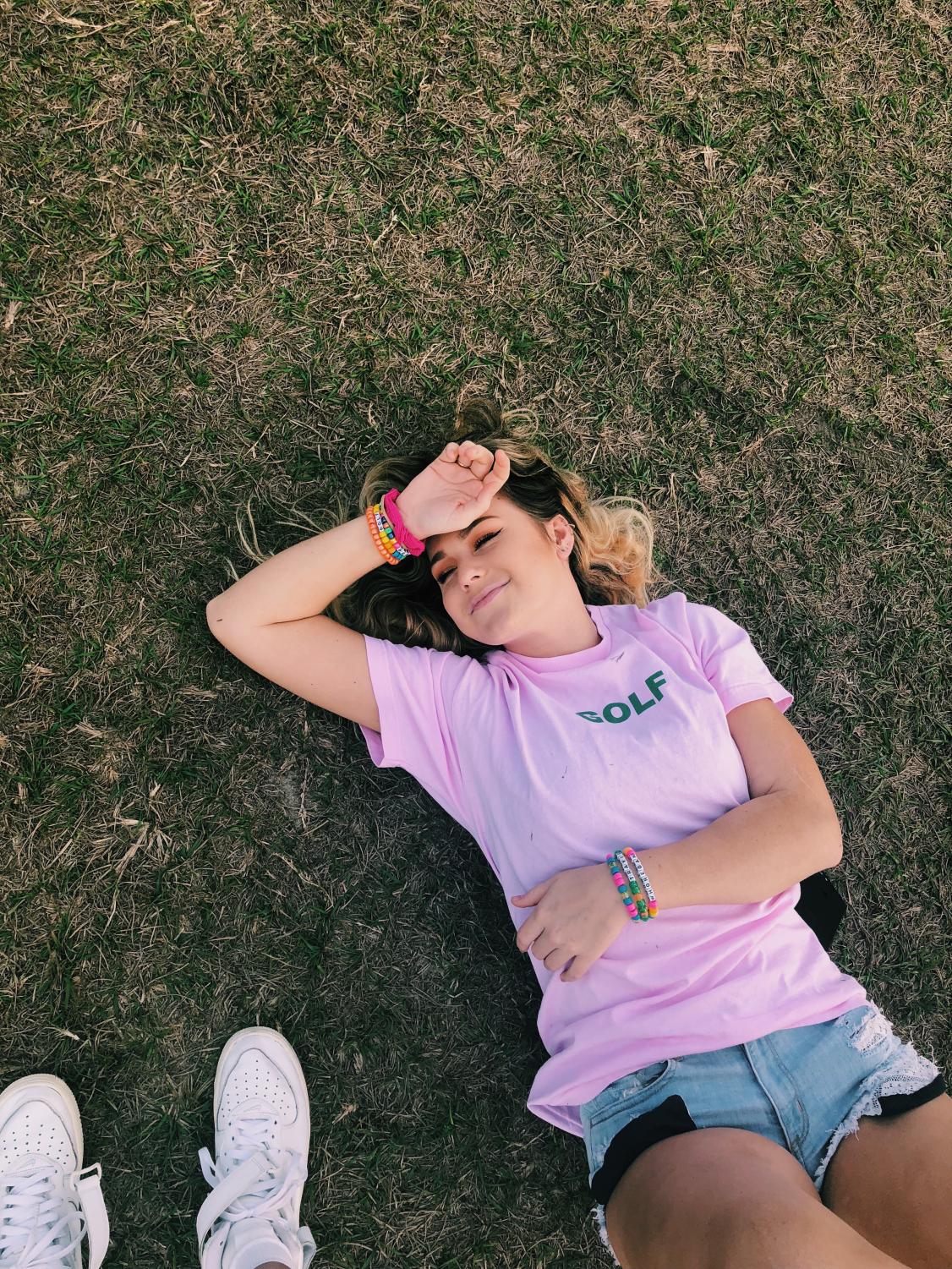 Between songs, the crowd got a glimpse at the eccentric personality that Tyler, and his rap group Odd Future, became famous for. Interacting with fans, Tyler discussed everything from odd fan interactions to Florida's interesting wildlife. With a crowd full of longtime and newfound fans, all were able to relate to the show in their own way.