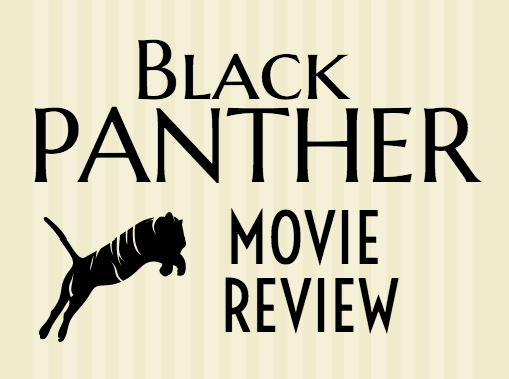 Photo Credit: Haiqa Mian/Achona Online
"Black Panther" is the film adaptation of the Marvel comic book of the same name about a man named T'Challa who rises to the throne of Wakanda after his father's death and receives the powers of the Black Panther. Wakanda is an isolated African nation which has technology more advanced than the rest of the world, but has always hidden it. T'Challa's claim to the throne and the Black Panther is challenged by an outsider and he must fight for his throne. The outsider is named Eric Killmonger, who is played my Michael B. Jordan, and claims he has ties to the throne therefore he should have a right to it. In the movie, the young king must find who his allies are and with their help try to defeat Killmonger and ensure the safety of his people.
"Now that we have your attention." Get tickets to see #BlackPanther now: https://t.co/Nr2Hefr37C pic.twitter.com/PwtfllE81Y

— Black Panther (@theblackpanther) January 30, 2018
"Black Panther" stars Chadwick Boseman as T'Challa as well as Lupita Nyong'o, Michael B. Jordan, and Danai Gurira. The film was directed by Ryan Coogler and is a produced by Marvel Studios.
"I really enjoyed the movie because you could tell they made an effort to research African culture and clothing and accurately incorporated that into the movie," says Olivia Traud ('18).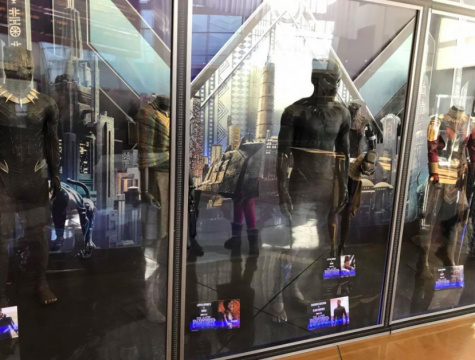 McKenna Weathers ('18) says, "I'm a total Marvel and DC movie geek, so I was really excited to see this movie. I loved how much 'Black Panther's' story revolved around culture and tradition rather than solely supernatural occurrences. The movie was overall phenomenally done."
"Black Panther" has an overall rating of 97% and an audience score of 79% on Rotten Tomatoes. The movie also has an IMDb score of 7.8/10 stars.
I personally loved the movie "Black Panther" and plan to see it again. I saw it for the first time the day it came out, and did not know what to expect, but was pleasantly surprised. The movie was action-packed and was a great representation of African culture.When Killmonger lays claim to T'Challa's throne they are required by tradition to fight. The powers of the Black Panther are drained from T'Challa so that the fight is even. This scene is just one of the many action-filled scenes in the movie. I especially enjoyed the representation of women and people of color. In the movie, the entire royal guard was comprised of women and all the technological advancements were made by T'Challa's younger sister, Shuri. The cast was comprised of actors who were all people of color which was an amazing thing which is rarely done. I was kept interested by T'Challa' s struggle to keep his throne and am happy the the story was able to keep me on edge the entire time. The actors were exceptional in their parts and perfectly played their characters. The chemistry between Lupita Nyong'o's character, Nakia, and T'Challa is undeniable and makes the audience root for them from the beginning of the movie. I would definitely recommend for everyone, no matter what your interests, to go see this movie, you will not regret it. I believe I speak for all "Black Panther" fans when I say I hope they make a sequel.
Finally got a chance to go see @Marvel #BlackPanther tonight! It was soooo good! @chadwickboseman @michaelb4jordan @Lupita_Nyongo #DanielKaluuya @SterlingKBrown @ForestWhitaker and so many more your performances were all out of this world!

— Colin Ford (@colinfordactor) March 8, 2018
https://twitter.com/mollymartinezm/status/964980546408468481