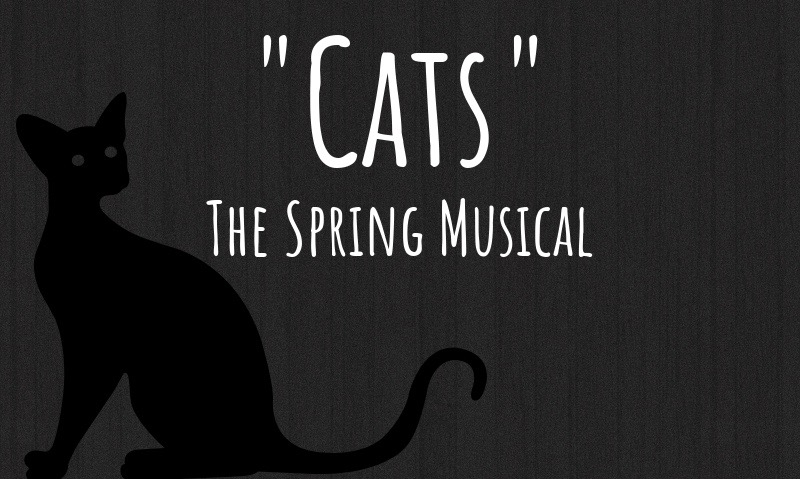 (Photo Credit: Alley Pauley/ Achona Online)
The spring musical this year will be a showcase of the famous Broadway show "Cats." "Cats" tells the story of a tribe of cats named the Jellicles who all must decide which one of them will be  chosen to begin a new life. "Cats" has been performed on Broadway for 21 years.
"Cats" the Broadway show is currently on a remembrance tour, showcasing the famous performance to cities around America.
The memory lives on! Tonight we make our very first stop on the #CATStour at @ProvPacRI. We'll be in Providence until 1/27, so get your tickets meow: https://t.co/SV3fPtvHkp 🌙😺 pic.twitter.com/99nICBLX3v

— CATS on Broadway (@CatsBroadway) January 22, 2019
Ella Jurusz ('19) says, "I have been in quite a few musicals here at the Academy. Nothing is like 'Cats.' For example, the entire script is in song, so there are no direct lines done without singing. One of my characters gets to come out of the trunk of a car in one of the songs and I am really excited to see this whole plan come to life on stage."
Building days for the complex set of a junkyard have started in the beginning of January. Some pieces of the set include the trunk of a car, different heights of flats each painted with a different backdrop, and stairs for the cat to climb and dance on.
Julianne Bland ('21) says, "I am in charge of the set and props for Cats and I assist Sydney Lowman who is the stage manager. I joined because I did Cinderella last year and had a great experience and wanted to do it again. Also I want to go into theatre after high school so I wanted to get experience."
"Cats" is a very specific musical requiring much patience and time from the cast and crew. Long hours at practices and build days are only a small part of making the show come together.
Bailey Family Center for the Arts Coordinator Vivian Kimbler says, "The set is quite extensive and will vary in height. So it will be between six and ten feet in height in terms of the backdrops. Everything on the set is overly exaggerated, every piece people will see that is integrated into the set has a larger than life feel to is. I designed it in conjunction with University of South Florida Theater Department so I am very excited about that. The students in the show will receive an amazing opportunity to learn from college students. I believe this is going to be one of the best shows we have ever had here at the Academy. The talent we possess will truly shine."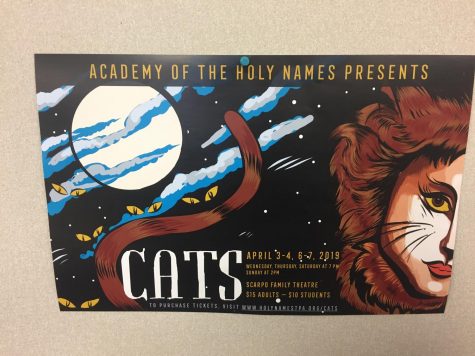 Tickets for "Cats" go on sale January 24, 2019. Tickets are available online at the Academy website or will be available at the ticket booth outside all performances.
Chanita Belcher ('19) says, "I am so excited to see all my friends perform what they have been working so hard on. I know they all carry their scripts around and practice the songs and dances endlessly."