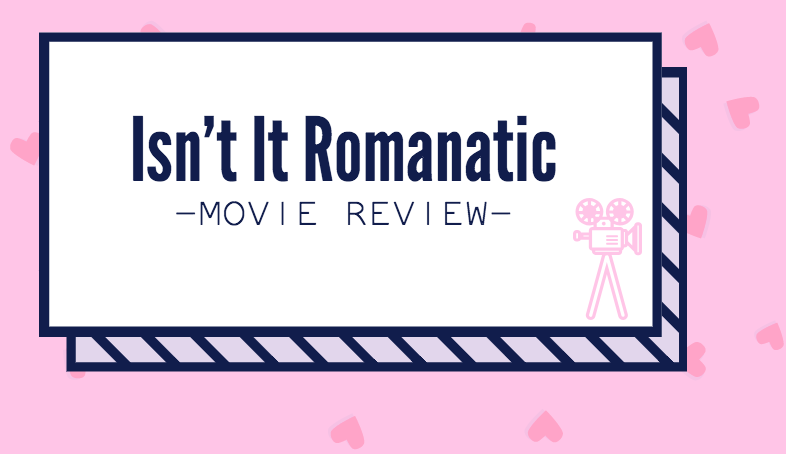 (Photo Credit: Gelmi Pasquier/Achona Online/Piktochart)
The new romantic comedy, "Isn't It Romantic," starring Rebel Wilson was released in theaters on Feb.14, 2019. This movie, which is about a woman's life that turned into a romantic comedy, is filled with various stars, including Liam Hemsworth, Adam Devine, and Priyanka Chopra.
"I think Rebel Wilson is so funny, I loved her so much in 'Pitch Perfect,' so I am super excited to see this movie." says Myah Rhines ('19).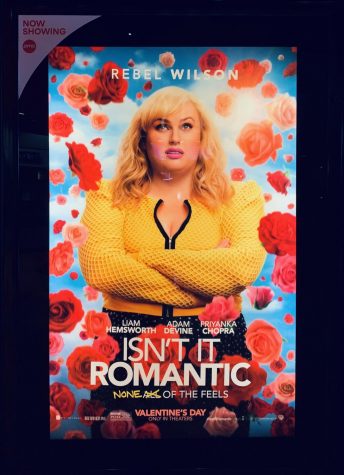 **May Include Spoilers**
The movie begins with the introduction of young Natalie, played by Wilson, watching a romantic comedy. The child is then told that romantic movies are unrealistic and would never happen to a girl such as herself.
The movie then cuts to Natalie's current life, which is far from a romantic comedy. People often walk-all-over her and she takes part in no romantic relationships. Natalie also expresses her hate for romantic comedies, claiming they are complete fiction and create false hope.
Natalie is later in the subway, gets robbed, and hits her head on a pole. When she wakes up in the hospital, the world around her is perfect almost as though it is straight out of a movie. The following scenes are cliché movie scenes, which Natalie points out with confusion as to what happened to her regular life.
Wilson's character assumes that in order to go back to her old life, she must make someone fall in love with her. She does this very easily, but still remains in the perfect, romantic comedy world. This is when she discovers that she has actually been in love with her best friend the whole time, which is another romantic comedy cliché.
Natalie then goes on to realize that the entire purpose has not been for her to fall in love with a man, but to love herself and to see that good things can happen to a girl like herself. Natalie then switches back to the real world, where she takes charge of her life, stands up for herself, and gets the guy.
#IsntItRomantic debuted to $14.2 million over President's Day weekend https://t.co/tinRJkPKaJ pic.twitter.com/tvb6XrQegr

— Variety (@Variety) February 18, 2019
"That movie looks really sweet and funny. I definitely would go see it with a group of my friends or even with my parents for a family movie night," said Fallon Flaharty ('19).
The movie was exactly as advertised, a romantic comedy. "Isn't It Romantic," is a great movie that one can leave feeling happy and uplifted. All throughout the movie, viewers were giggling and making positive comments.  I recommend this movie to women of all ages, and it could even work for a date night movie. 
The film was rated 6.2/10 on Rotten Tomatoes. Critics said it was "a feel-good rom-com with some satirical bite," and they felt as though Wilson was a perfect fit for the lead.
"I think the movie looks really funny and entertaining. Also, Liam Hemsworth is really cute, so that's a plus." says Nina Perez ('19).