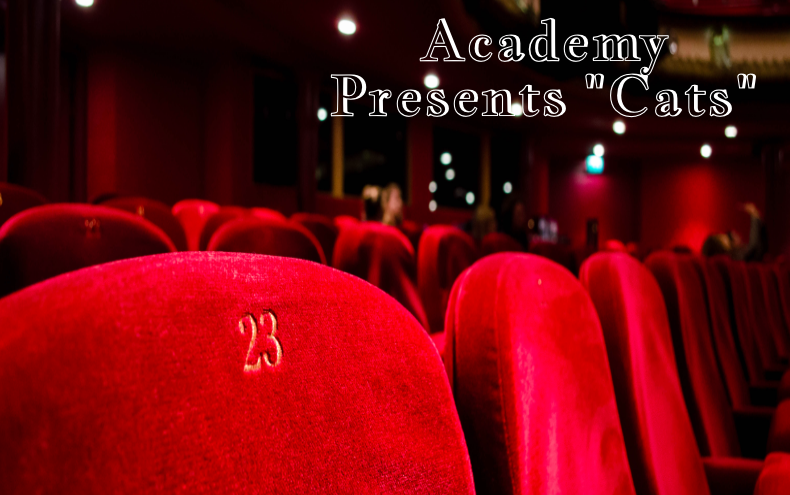 (Photo Credit: Jaclyn McCauley/Achona Online/Piktochart)
Academy presented the musical "Cats" to the community, with performances on Apr. 3-4 and 6-7. The Wednesday, Thursday, and Saturday shows all began at 7 p.m. while the Sunday show was a matinee which began at 2 p.m. There was no Friday performance in order to allow the senior actors to attend Universal's Grad Bash with the rest of their class.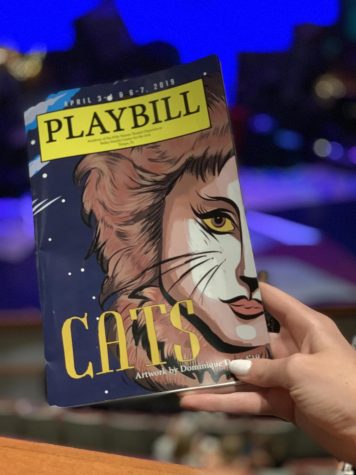 Preparations for this production began at the beginning of this school year. Auditions were held on Friday,  Sept. 28 and Monday, Oct. 1. The cast list was posted in the Bailey Center of the Arts on Oct. 5. The cast had a cast meeting shortly after the cast list was announced. After this meeting, they quickly began rehearsals.
Rehearsals had occurred multiple times per month, and on some occasions, multiple times per week. This persisted throughout the school year. Girls gave up many school nights and weekends in order to prepare for "Cats."
Morgan Tata ('19) says, "I spent a lot of my time this year here at night rehearsing for 'Cats.' It was definitely tiring and at times it felt like I was spending too much of my time here at school. However, it was definitely worth it in order to see the show come together.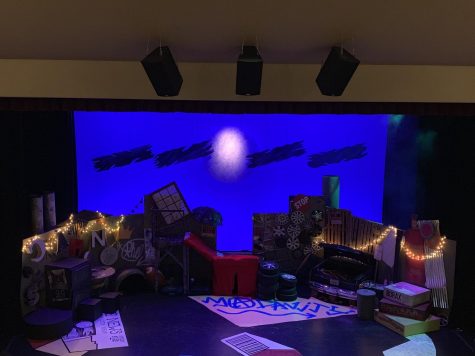 At the beginning of last week, the cast and crew began their tech week. They spent many long hours after school preparing for their opening night performance. While the girls were not at school as long as they were when preparing for previous Academy productions, it was still difficult for some of the cast and crew to find a balance between the show and schoolwork.
Julianne Bland ('21) says, "Finding the balance became difficult the closer we got to opening night. However, I was able to utilize all of my free time and reorganize my schedule to make sure that I didn't fall behind."
Wednesday was their opening night and they were able to perform the production to a large crowd. While the show had very few hiccups, the fire alarm went off while the cast was taking their final bows. The fire alarm was triggered due to the fog that was produced by a fog machine during one of their final numbers.
Their other performances ran smoothly, with no mistakes. "Cats" does not have many scene transitions, as there is only one set. This means that all members of the cast must be on time for their cues, or else the song will not be in proper time and the audience would know there has been a mistake.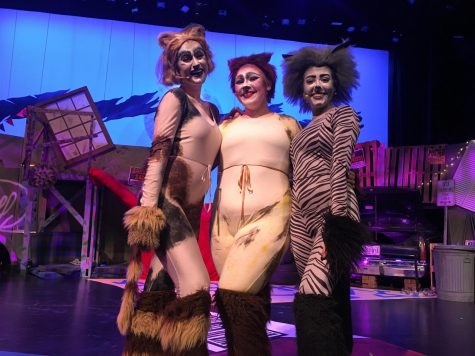 Summer Wolf ('19) says, "It was an amazing performance. The set was very realistic and the costumes and makeup made the performance even better. I couldn't even recognize some of my friends that were in the show."
At the end of the last performance on Sunday, Vivian Kimbler, performing arts teacher and director of 'Cats' presented the Artie award. The Artie award is an award given to the most hardworking and dedicated cast member. It is voted on by everyone in the cast. This year's Artie award was presented to Julianne Bland.
Bland says, "It felt amazing to win the award. It meant everything to me that the cast and crew voted for me and felt that I deserved it. This was a very special moment that I will never forget."