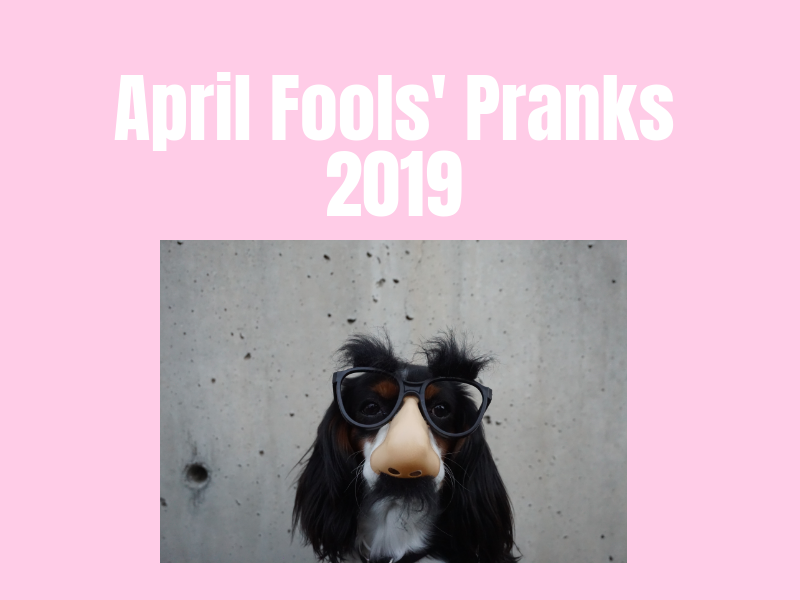 This April Fools', many celebrities and people around the world partook in pranking others, including our own math department at Academy. April Fools' Day, also known as All Fools' Day, started back in 1582. It is still celebrated today, and has grown to become even more popular, thanks to social media.
At Academy, the math department decided to pull a prank on their students and switch sets for the day. They began teaching the class, even though it was a different subject than their actual class.
"I believed that Mrs. VP was out for the day. I was like aggressively trying to take notes and understand what the heck was going on. Of course, nothing made sense, but I soon was able to breathe again when I heard that it was an April Fools' joke," says Kara Kivenas ('20).
Actress Catherine Zeta-Jones pranked people by posting a fake script, teasing a reboot of the show "The Office."
While on the "Jimmy Fallon Show," actress Maisie Williams, from "Game of Thrones," and host Jimmy Fallon pranked the audience and viewers watching, that she accidently dropped a huge spoiler from the new season of "Game of Thrones."
"I don't really participate in April Fools' personally, because the day just comes and goes so quick and I'm too busy to think of any pranks to do," says Bella Brooks ('19).
Justin Bieber pranked fans on social media by posting a photo of an ultrasound, that is supposed to be him and wife Hailey Bieber's baby. He then posted a photo of the ultrasound with a dog photoshopped in it, revealing that his wife was not actually pregnant.
Super Bowl champion Tom Brady tweeted on April Fools' that he was retiring from the NFL. He later took to Twitter to say that it was just a joke.
I'm retiring. In my spare time, I'll be tweeting #LFG

— Tom Brady (@TomBrady) April 1, 2019
"April Fools' is all fun and games until someone takes it too far," says Taylor Scott ('19).