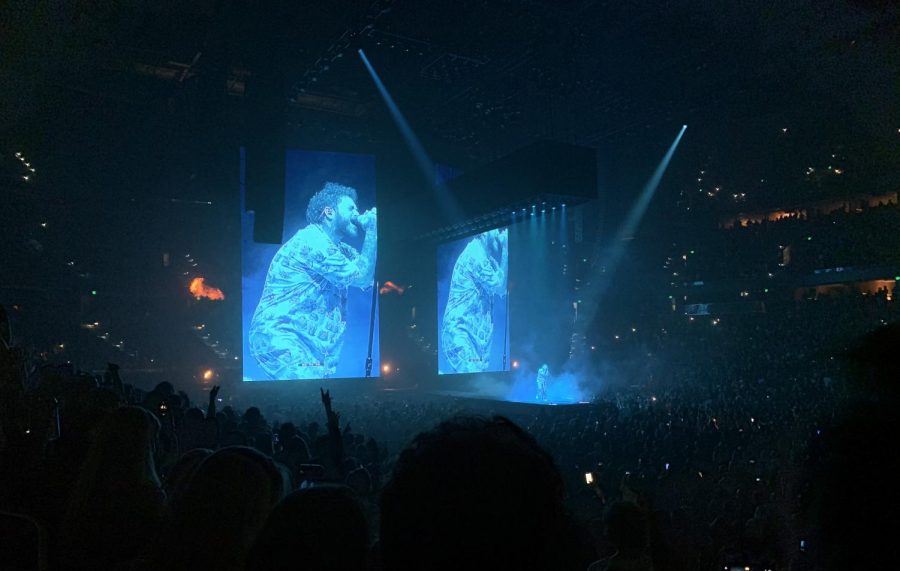 (Photo Credit: Caroline Jones/ Achona Online)
Post Malone is an American singer, rapper, and songwriter.  Malone performed in Tampa on October 24 at Amalie Arena.  His Runaway Tour is the third tour he has done so far as an artist and most of his concerts are sold out.  
"I absolutely love Post Malone.  I have been waiting to see him since sixth grade and I'm a senior now.  He was better than I expected.  I wish I listened to his new album, Hollywood's Bleeding, more since he played a lot of songs from it.  I still had so much fun and plan on seeing him again," says Dorothy Pickard ('20)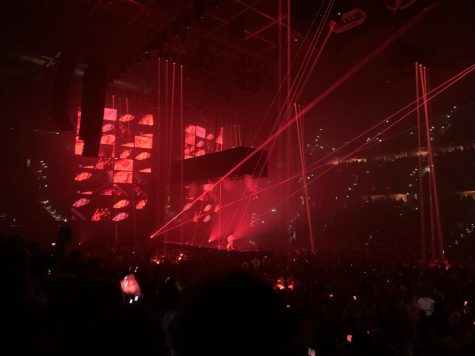 Malone's concert was very fun, loud, emotional and entertaining.  Tylayweh and Swae Lee were the two opening acts. Lee later joined Malone on the stage to sing their hit song, "Sunflower."  Beams of red, blue, and purple lights flashing throughout.
"The concert was so fun.  Post Malone is such a good performer and I loved being there.  Even though Post Malone came out twenty-five minutes after he was supposed to, I was so excited to hear all his songs and dance with my friends," said Caroline Gomez ('20)
Malone came out on stage at 9:54 pm and his opening song was "Hollywood's Bleeding."  The crowd went wild when he came out on stage.  Malone played twenty-two songs total and ended the night with one of his best songs, "Congratulations."
friday:) pic.twitter.com/t9qXBDAktR

— Posty (@PostMalone) September 4, 2019
"I loved the vibe of Malone's concert.  He played really good songs and I knew most of the words to the songs which made me enjoy the concert even more.  I loved Swae Lee's set list because most of the songs he performed I didn't even realize he sang.  It was an overall really organized, fun, and energetic concert and I am really glad I went," said Ava Zaritsky ('23).
The setlist for the concert:
1 Hollywood's Bleeding
2 Over Now
3 Better Now
4 Saint Tropez
5 Die For Me
6 Goodbyes
7 Allergic
8 Wow
9 Psycho
10 Candy Paint
11 Enemies
12 Paranoid
13 I Know
14 Take What You Want
15 Stay
16 Go Flex
17 Circles
18 I Fall Apart
19 White Inversion
20 Sunflower
21 Rockstar
22 Congratulations