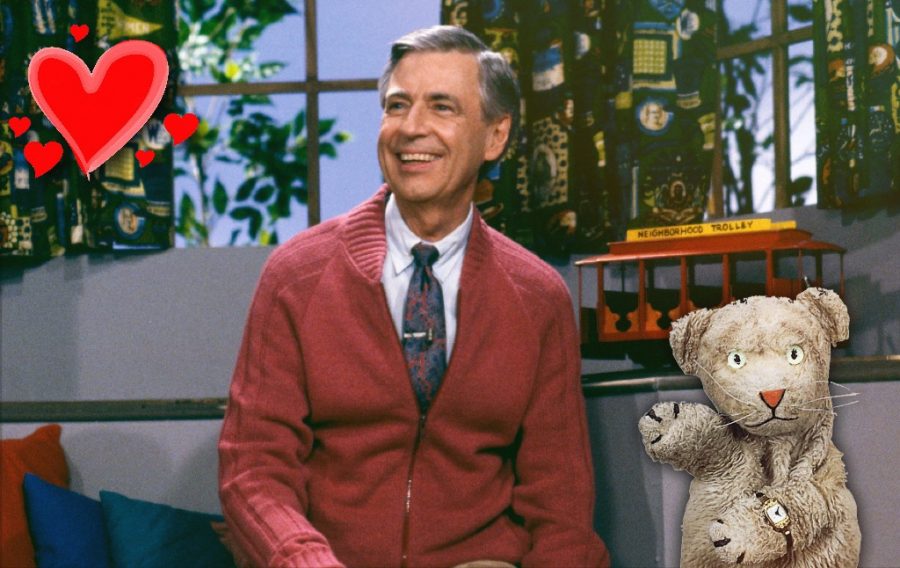 Photo Credit: Amelia Cuttle/Achona Online
In today's world, one that has been unfortunately stricken with greed, destruction, and sorrow, the proudest thing any person can be is kind. But, kindness is not an act easily completed, as it asks those who desire it to let go of their anger and cruelty in exchange for pure, unwavering human compassion. For that reason, kindness is often overlooked as an impossible accomplishment and something only a few could ever dream of being. In truth, however, while kindness is certainly a quality that requires a certain type of eagerness and strive, it is not impossible. Kindness can take on many forms, shapes, and sizes. It can be a thoughtful letter, generous gift, or charitable deed, but most importantly, it can be through us— regardless of who we are, what we look like, or what we have done. 
On November 22nd, 2019, "A Beautiful Day in the Neighborhood", the film based on the real-life friendship between journalist Tom Junod (who in the film is fictionalized as Llyod Vogel), and the adored children's television star, Mister Rogers. It retells Junod in his worst moments, and the time in his life when he was overcome with inescapable feelings of anger and resentment over his childhood trauma. Just when things are beginning to feel worse, Junod is assigned a profile piece on Mister Rogers by his magazine editor, and is both confused and cynical regarding the beloved star, noting "I just want to know if he's real". But, as the movie continues, Junod's life is forever changed and enriched by the power of Mister Rogers and the simple kindness he offered him. Praised as a "powerful, poignant tribute" and adorned with a Rotten Tomatoes score of 96%, the film has been deemed a cinematic triumph. Having seen the film myself, I can say that the film is in fact a success, but it is most importantly an authentic, inspiring example of the importance and influence of human decency and integrity. As stated by critic Paul Asay in his review of the film, "Many a movie will make you laugh or cry or think. But very few make you want to be a better person". Indeed, "A Beautiful Day in the Neighborhood" is a gorgeous, near cinematic masterpiece of a film that radiates and embodies a type of genuine, unfiltered kindness that can only be on par with Mister Rogers himself.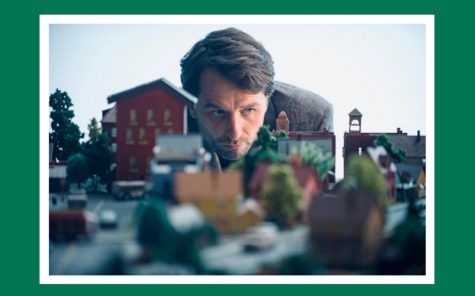 On a purely technical note, "A Beautiful Day in the Neighborhood" is fabulous. The cinematography is wonderful, with each scene and their transitions being both creative and captivating. Marielle Heller, the director of the film, also did an outstanding job. Some of my favorite moments of the film are an immediate result of her directorial choices, such as the scene in which Tom Hanks's Mister Rogers looks directly into the camera, making us, as an audience, feel as though we are apart of Llyod's journey, too. Above all, though, was the overall style of the film— which manages to look and move like an actual episode of "Mister Rogers' Neighborhood", which is Mister Rogers's television program. It makes it feel like everything that is happening to Lloyd is all apart of the show. Therefore, the screen manages to captivate Mr. Rogers' impact both on and off his program. 
Beyond technicalities, the acting in the film was remarkable, especially Tom Hanks's performance as Mister Rogers. It goes without saying that Hanks is a brilliant actor, but there was something so wholehearted and sincere about this performance in particular. I often found myself forgetting that the person that I was watching on screen was simply an actor, and not Mister Rogers himself. Then, after watching the film, when I went to watch more videos of Mister Rogers, it actually took me a little while to remind myself of what Mister Rogers truly looked and spoke like, after seeing Tom Hanks for so long. Even though it was expected by most, Tom Hanks's performance was one of the greatest parts of the film and made it a much more real, genuine experience.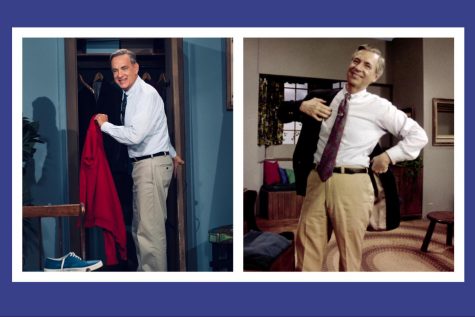 However, despite being heavily praised, there were are plenty of criticisms that viewers pointed out of the film. Most notably, the idea there were no stakes or motives between the friendship depicted in the film, which made it seem "unrealistic" or "impracticable". In other words, why would someone like Mister Rogers care so much about a stubborn journalist like Llyod? Without spoiling the film, there was in fact a strange friendship between the two— but only because the way we interact with each other is different in the way Mister Rogers would. To us, it seems unusual why anyone would care so much about a person they hardly knew, but that was who Mister Rogers was. He cared about people, and truly sought to bring out the best of them. To him, he wasn't acting as a "personal therapist" to Llyod, he was acting as a friend. 
However, beyond just fancy looks or talented cast, there is a reason that I have mentioned the word "kindness" so much. And, that is because it is, what I believe, sets the movie apart from any other. Mister Rogers, or Fred Rogers, was one the greatest gifts to both television and humanity as a whole. He created an entire program completely dedicated to enriching the lives of children by giving them tools, skills, and ideas that could carry on with them for the rest of their lives. He made it his personal mission to remind every child that they were unique and special and lovable just the way they are. He advocated for human kindness and integrity in a world that desperately needed it, and that is why this movie's impact is far greater than that of any award or praise.
There were many moments in the film that could have been manipulated and twisted for a greater effect. They could have added sadder lines or gloomier music, but they didn't. They represented the story, and the characters within them, with full authenticity. They did not try to make it into something it wasn't, but they instead tried to show it for what it truly was. More importantly, they should Mister Rogers for what he truly was: real.
One of the greatest lines of the film was said by Mister Rogers's wife, Joanne Rogers, and it was something that I can never forget: "It's important that you don't think of him as a saint. Because if you do, then his message is unattainable. It's something you can't even aspire to". The most spectacular thing this film did was show the impact of kindness as shown through a man who completely embodied it. But in showing his pain and anger, and the ways he handled it, which the film did, it allowed us an audience to not just admire him, but be inspired by him. Since Mister Rogers's death in 2003, there have been countless discussions on whether or not the world still needs him. More and more people have grown up without him on mainstream television.
As stated by Isabella Ruano ('21), "I have not seen nor do I know who he [Mister Rogers] is. I feel like I've missed out… by not knowing who he was". However, the core belief of Mister Rogers was never about him saving the world, it was about giving us what we needed to do it ourselves. The reason why this film is so important in particular is because it was wholesome, pure, and a reflection of the importance and value of kindness. Mister Rogers was able to bring so much light into the world, and through his message and spirit, so can we.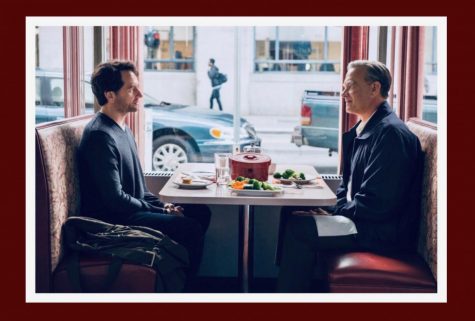 For many, Mister Rogers and "Mister Rogers' Neighborhood" was a saving grace. Tom Junod, a stubborn, bitter journalist, and his life was forever enriched by the simple kindness he was gifted through Mister Rogers. "A Beautiful Day in the Neighborhood" depicts this friendship in a film that is remarkable and powerful both cinematically and socially. When asked if, based on the trailer, if she would like to watch the film, Danielle Fonsing ('21) said: "I would love to watch this movie. I never knew who Mister Rogers was but, based on the trailer, he seems like a great role model, not only for young kids but also for people of all ages… I appreciate how the movie seems to greatly emphasize the importance of kindness and positivity in a world filled with hate."
More than anything else, "A Beautiful Day in the Neighborhood" portrays the real-life generosity of a man whose life was dedicated to helping others. It shows this man, Mister Rogers, in a real, authentic manner— showing him not just as a saint-like figure, but a human being that any one of us could aspire to be like. He, like me and you, was real. And so was his message. Perhaps he is not still here to spread it, but those who were grateful enough to be impacted by him still can. If we take a moment to be compassionate to every person we meet, if we live our lives in pursuit of ultimate goodness, and if we value the power of simple kindness— then Mister Rogers will live on. In our world. In our lives. And, in us. It will be awfully difficult, but if we work for it, we can make every day in our world a beautiful day in the neighborhood.