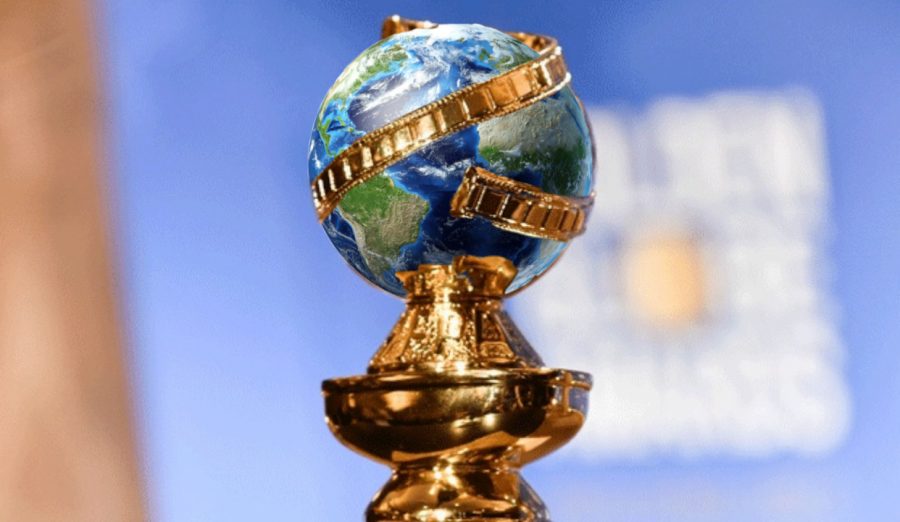 (Photo Credit: Georgia Ruffolo/Achona Online)
A night dedicated to honoring and acknowledging the best films, TV shows, actors and actresses of 2019 also welcomed the advocation of current pressing social issues such as climate change, abortion rights, and the importance of voting in the 2020 presidential election during this year's Golden Globe Awards. 
Although this year's host, Ricky Gervais, begged the winners to not get political, nearly all those awarded took time to harp on these events, most notable being Patricia Arquette, Joaquin Phoenix, and Michelle Williams. As a result, the public made their opinions on politics and controversial issues mentioned in Hollywood very much known throughout social media. 
Ricky Gervais just told Hollywood:

"If you do win an award tonight, don't use it as a platform to make a political speech.

You're in no position to lecture the public about anything. You know nothing about the real world."

👏👏👏#GoldenGlobes pic.twitter.com/vjTk33Ir7G

— #ThePersistence (@ScottPresler) January 6, 2020
While accepting his award for best actor in a motion picture (drama) in "Joker", Joaquin Phoenix paid tribute to the Hollywood Foreign Press and praised their "bold move" to cater a completely plant-based meal during the ceremony, calling it a "powerful message", as he went on to speak about "the link between animal agriculture and climate change". During his time on stage, Phoenix highlighted the climate crisis that the world is currently facing amidst the Australian bushfires that continue to rage throughout the continent. Many viewers found his speech to be rude or condescending, but Phoenix insists that his intentions were nothing but good and was merely looking to stress the urgency of the issue.
Alexa Groteke ('21) said, "I think what Joaquin Phoenix said in regards to climate change was very brave because he wasn't afraid to call out other actors, like Leonardo Dicaprio, when he said we should rethink our position on the environment before traveling the world in our private jets. I think that his [Phoenix] contributions to saving the planet are both one of the most prominent but forgotten forces in society."
Joaquin Phoenix fighting for justice at the Golden Globe Awards 2020 pic.twitter.com/1WexgpM1rc

— Plantingstories (@plantingstories) January 6, 2020
Another memorable moment that occurred during this year's Golden Globes was Michelle William's heartfelt message on being pro-choice and valuing women's rights over their own bodies. She dedicated her professional achievements to "a woman's right to choose", as she shared her personal experience with abortion. Although she is currently pregnant with her second child, William's made the decision to terminate a previous pregnancy in order to continue further acting opportunities, as she claimed she could not afford to have a child at the time. Williams made the point that people who oppose abortion should make that choice solely for themselves instead of for others. "I know my choices may look different than yours, but thank God or whomever we pray to that we live in a country founded on the principle that I am free to live by my faith and you are free to live by yours," Williams said. 
Furthering the the topic of women's rights and women in Hollywood, the public was not impressed with both the Golden Globes nominations and the recently released Oscar's nominations for their all-male contenders for best director. Female directors such as Greta Gerwig, Marielle Heller, and Jennifer Kent, whose 2019 films have found success and have reached the top of box offices around the world, were seemingly nowhere to be found on the list of nominees for either awards shows. 
Katelyn Chau ('20) said, "It's amazing to me that some of last year's biggest films like "Little Women" and "The Nightingale" along with the amazing female directors behind them are still not being given the recognition they thoroughly deserve. For Hollywood to preach the importance of female representation in the industry only for them to leave any and all traces of female accomplishments out of the runnings creates a false sense of hope in girls and young women like us."
Line of the morning: "Congratulations to those men."
—Issa Rae after announcing Oscar nominations for best director@jenyamato names a dozen strong films directed by women that could have been nominated https://t.co/GAsHdGnTdg

— Laurie Ochoa (@Laurie_Ochoa) January 13, 2020
While also taking time to acknowledge Australia's wildfires and the effects of climate change, Patricia Arquette left her mark by advocating to viewers across America to vote in this year's presidential elections, as she went on to speak out against President Trump's recent actions and the country's involvement with Iran. "We will see a country on the brink of war, the United States of America. A president tweeting out a threat of 52 bombs, including cultural sites. Young people risking their lives traveling across the world. People not knowing if bombs are going to drop on their kids' heads," said Arquette. The events that have occurred due to the current tension between Iran and the United States have caused Americans to look to the President for guidance, but have since not been pleased with his approaches. Moreover, amidst the impeachment hearings, the topic of President Trump has been a rather fragile one. Rounding out her speech, Arquette closed with, "I beg us all to give our future generations a better world. For our kids and their kids we have to vote in 2020 and we have to get — beg and plead for everyone we know to vote in 2020. Thank you."
Patricia Arquette's powerful #GoldenGlobes speech is a must watch pic.twitter.com/AWmHtIgLvY

— Vulture (@vulture) January 6, 2020
While many are in full support of these urgent issues and praise those in Hollywood who use their platform to inform and educate, there are some who are not in favor of this fact. Many have spoken out against Hollywood and significant award shows such as the Golden Globes, deeming them to be "too political when they are to remain non-partisan". In recent years, the Golden Globes ratings have gone down significantly. As opposed to 2019's Golden Globes, that drew in a 5.2 rating, this year's awards ratings came in at a mere 3.8, costing them millions of viewers. Afterwards, Twitter ran rampant as they dragged stars like Phoenix and Williams for their controversial statements. The hashtag "HollywoodHypocrites" trended well into the following days of the ceremony, as people found it nonsensical that people of such prestige are condoning various issues but not "putting their money where their mouth is", and taking action to combat them or, even worse, are taking part in the very thing they advocate against. Host, Ricky Gervais, contributed in recognizing hypocritical business in the industry by making snarky comments that both created tension and hilarity among the audience. 
'Women 18 to 118, when it is time to vote, please do so in your own self-interest. It's what men have been doing for years.' — Michelle Williams

Also Michelle Williams:#GoldenGIobes #HollywoodHypocrites #Weinstein pic.twitter.com/TXG2vITZwh

— Ian Michael Giatti (@IMGiatti) January 6, 2020
Ava Accardi ('20) said, "Although I love awards shows like the Oscars and the Golden Globes, I do believe that the integration of politics in Hollywood has taken its toll on fans, as people everywhere are starting to realize the ugly truth behind their motives. Hollywood is one of the most corrupt industries in the world, so for A-list actors to speak out against problems climate change or women's rights and then fly out on their private jets or collaborate with assailants like Harvey Weinstein seems to defeat their entire purpose."