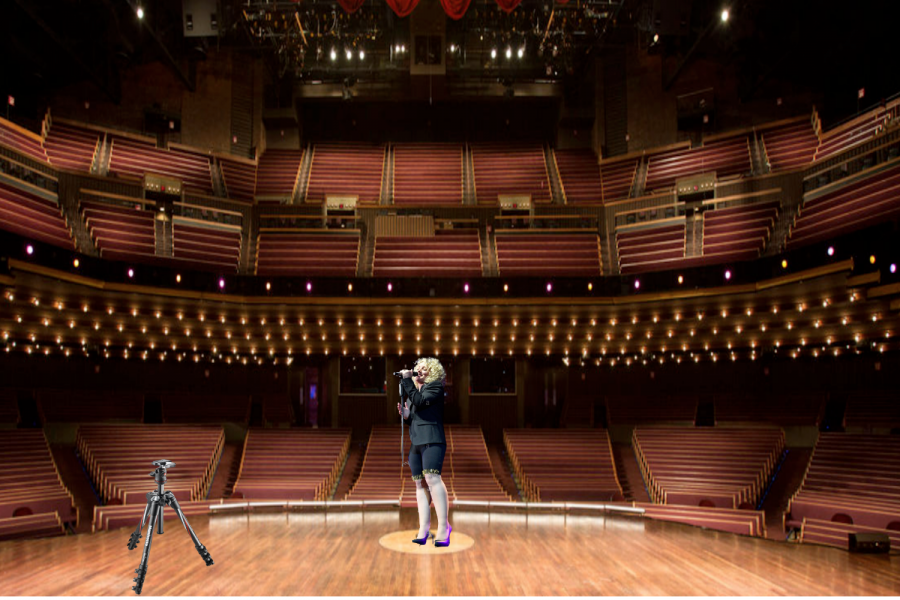 Photo Credit: Bella Besece/ Achona Online/ Piktochart
Many live performances have been delayed, rescheduled or cancelled completely. However, the Academy of Country Music awards, which honors the largest and growing names in country music, took place. The ACM's were originally scheduled for April, but were pushed back. On September 16th, the 55th ACM awards were televised on CBS Network. 
Usually performers, presenters, other large artists, families and fans who purchase tickets can watch the action live. Unfortunately this year, fans were only able to watch it from their living rooms, which led to a decrease in money for the music industry. 
For the first time since 1966, the awards were broadcasted from different Nashville venues, instead of Las Vegas. The purpose of this was so that everyone was spread out into various venues so that they could follow social distancing protocols. 
The ACM awards brought live performances back to the stage, despite the fact that some were pre-recorded. 
The primary focus of the corporations who head live performances is COVID-19 regulations and precautions. For example, everyone who entered any of the ACM venues had to get a COVID-19 test, wear a mask, and have their temperature checked. 
For performers, anything is better than having to pass on a year of an award show or a performance. But can the music industry survive a whole year or more without a concert or live performance? Most musicians make the majority of their money from touring. 
Concerts, one of the most popular events for every age group have been postponed until 2021 or 2022. Without a live performance, performers will not have the income from ticket revenues, merchandise, and meet and greets.
 Samantha Donofrio ('21) said "I am sad I don't get the opportunity to go to concerts for my senior year, especially the country ones. I bought tickets to Thomas Rhett, Justin Bieber, and several other artists and they have all been postponed."
From the perspective of the fans, the idea and thought of a stadium being lit up on a Saturday night is truly missed. Most fans are grateful that live performances are taking place through their TV but would rather be in person singing to their favorite artist live. 
Abby Hamilton ('23) said "I miss the feeling of listening to my favorite performers live and watching them on the stage. Concert season is one of my favorite seasons and is a feeling like no other."
 The question many are asking is whether the future of music is through virtual performances. The answer to this question is that we really do not know. The music industry is relying on a cure to the virus. Unfortunately, the virus cure won't be found for months, and a vaccine is even further away. However, many artists have found other ways around this, such as drive in concerts and even socially distanced concerts. In the United Kingdom, Sam Fender held a socially distanced concert where fans stood in metal boxes spaced six feet apart from each other.
Sam Fender had a concert in Newcastle, England on what promoters called, the "world's first socially-distanced gig."

Are you here for this new concert experience? 🎫 pic.twitter.com/9k4dUUK1zx

— Pop Crave (@PopCraveMusic) August 13, 2020
The music industry will most likely be the last to come back after the pandemic, because it is almost impossible for both the audience and the backstage of theaters to social distance. Due to this, performances will most definitely be on hold or adapted into other socially distanced ways until the foreseeable future.