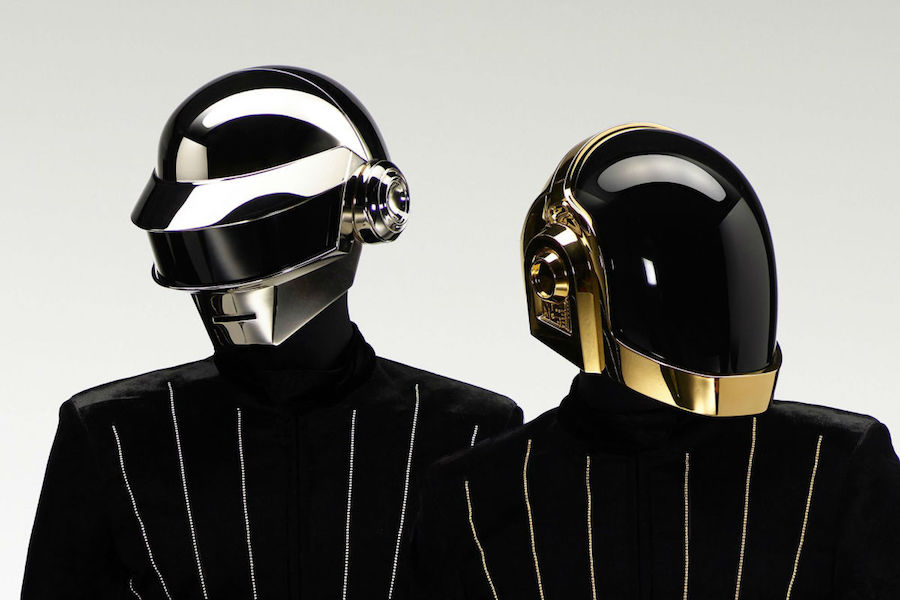 (Photo Credit: Daft Punk/edm.com/Jason Heffler)
On February 22, Daft Punk announced their breakup through a 8-minute video titled "Epilogue," excerpted from their 2006 film Electroma. The Parisian duo have produced some of the most popular pop and dance songs out there, such as "Get Lucky", "Around the World" and "One More Time". The French duos publicist Kathryn Frazier confirmed the departure, but the reason behind it has not been released yet.
Legendary DJ duo, Daft Punk, have split up after 28 years. https://t.co/QanQTN5ZVC pic.twitter.com/RSf5KesgzE
— IGN (@IGN) February 22, 2021
Thomas Bangalter and Guy-Manuel de Homem-Christo formed Daft Punk in Paris in 1933 and would go on to forever change the emerging house and techno scene in Europe and eventually pop music universally. The duo released landmark albums like 1997's "Homework" and 2001's "Discovery" as well as singles "Around the World" and "One More Time." Daft Punk's third album, "Human After All", was released in 2005, and the next year, the duo began their groundbreaking ""Alive" tour. The concert is primarily remembered for its pyramid light show, which they debuted with a headlining set at Coachella in April 2006.  
Sophia Torres ('22) says, "I wouldn't say I'm a devoted fan of their music, but my favorites are probably "Around the World" or "Da Funk" which are two of their most popular songs. I was sad to hear the news of their breakup because even when I wasn't following their recent releases, they impacted the electronic music community greatly and we will also lose their song production talent, like we see in songs such as 'Feel it Coming' by The Weeknd."
Twenty years into their career, Daft Punk gained more traction once the track "Get Lucky," from their 2013 album "Random Access Memories" hit top charts. "Get Lucky" has won two Grammys for the duo and got features from Nile Rodgers and Pharrell Williams on their follow-up single "Lose Yourself to Dance". Large names such as Kanye West sampled Daft Punks' 'Harder, Better, Faster, Stronger' and produced the hit track 'Stronger' in 2017 which now has over 780,000,000 streams on Spotify. The duo also co-produced several tracks off of Kanye West's Yeezus, including the opening of "On sight", "Black Skinhead" and "I Am a God". In 2016, Daft Punk helped The Weeknd produce his Billboard singles chart topper "Starboy" and "I Feel It Coming". 
Amanda Castillo ('22) says, "I've grown up listening to Daft Punk on the radio and other things, but 'Around the World' is without a doubt my favorite song they've made. Whenever I listen to their music I get in such a great mood, it's so euphoric. I'm really sad they broke up even if I wasn't a major fan, but I'm going to stream their music to compensate."
Daft Punk's 2003 "Interstella 5555: The 5tory of the 5ecret 5tar 5ystem" was a major curveball to the music industry, the animated movie plays as both a promotion for their "Discovery" album and a creative project made by the duo. Manga artist Leiji Matsumato and director Kazuhisa Takenouchi both collaborated with Daft Punk and features a band of interstellar performers presented in a 1970s sci-fi anime. The movie is an hour and thirty minutes of alien funk and sci-fi visuals that keeps you hooked.
Daft Punk has left behind a legacy of innovative house, pop and techno music that can be seen and heard in most modern musicians. From their bizarre alien ambience to the house music genre they've fostered, Daft Punk stands on their own and will be remembered for how iconic and impactful their discography was.