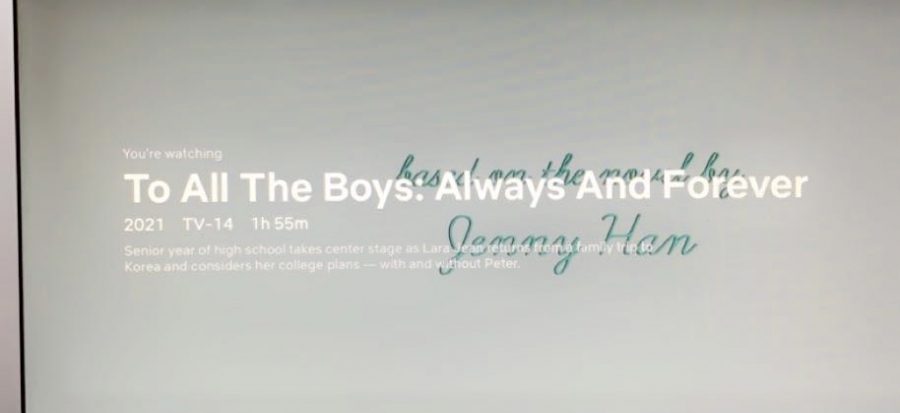 (Photo Credit: Bella Besece/Achona Online)
On Friday Feb.12, the third and final "To All the Boys I've Loved Before" movie, called " Always and Forever" was released on Netflix. The first movie came out in 2018, and then a sequel "I'll Always Love You" came out in Feb of 2020.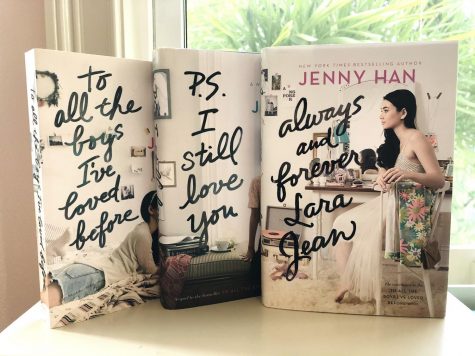 The first movie is centered around Laura Jean, the main character. Laura Jean's sister Kit discovers Laura's hidden love letters and decides to send them out. The boys soon begin to confront Laura about the letters. 
In the second movie, Laura is in a love triangle with two boys, Peter Kavinsky and John Ambrose. Laura and Peter pretend to date to make Peter's ex-girlfriend mad and the other people who received a letter from Laura to leave her alone. 
Abby Hamilton ('23) said, "I watched the movie on Friday when I was driving out of town. It was really good and I like all three of the movies. I really liked all three movies because they were all so good and cute and were really good to watch during the valentine's season. 
The third movie starts when Laura is on vacation with her family in Tokyo while Peter is at home. Peter was going to Stanford to play lacrosse and they decided they don't want to be one of those couples that breaks up because of college, but he is going there and she has not gotten in. It ends up where she does not get in and tells him she is going to go to Berkeley which is only an hour away so they can see each other on the weekends. 
After taking their senior trip to New York, Laura Jean falls in love with NYU and decides she needs to go there. This causes problems with her and Peter. However, they end up working things out.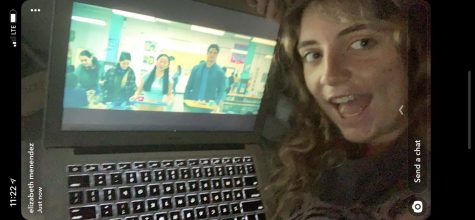 Elizabeth Menendez ('22) said, "This movie was really good and super cute. I watched it on Friday right when it came out. If I'm being honest it made me really want a boyfriend because they were so cute together and proved that you can be so different and still go well together." 
Overall this movie was good and cute. It was definitely better than the first two but it was also the final. I think as a high schooler, you can learn a lot from these movies because even though they are fiction the movies go through the process of dating in high school.
Throughout the film, Laura Jean and Peter prove that even though they are complete opposites of each other they are still good together. Laura Jean is more of a bookworm, where Peter is the most popular athlete in school. 
The two being so different causes many difficulties such as Peter won prom king and had to dance with someone else. However, they always end up working through their differences. 
The movie also teaches that you have to do what is best for you and not for the people around you. Although Peter really wanted Laura Jean to go to Stanford and be near her, she knew it would not benefit her and her future so she decided to go to NYU. 
Peter was very angry with her decision at first but he realized it was what she needed to do and accepted it. Finding someone like Peter who wants what's best for you is very important for a high school relationship. 
I would definitely recommend watching this movie. It was phenomenal.