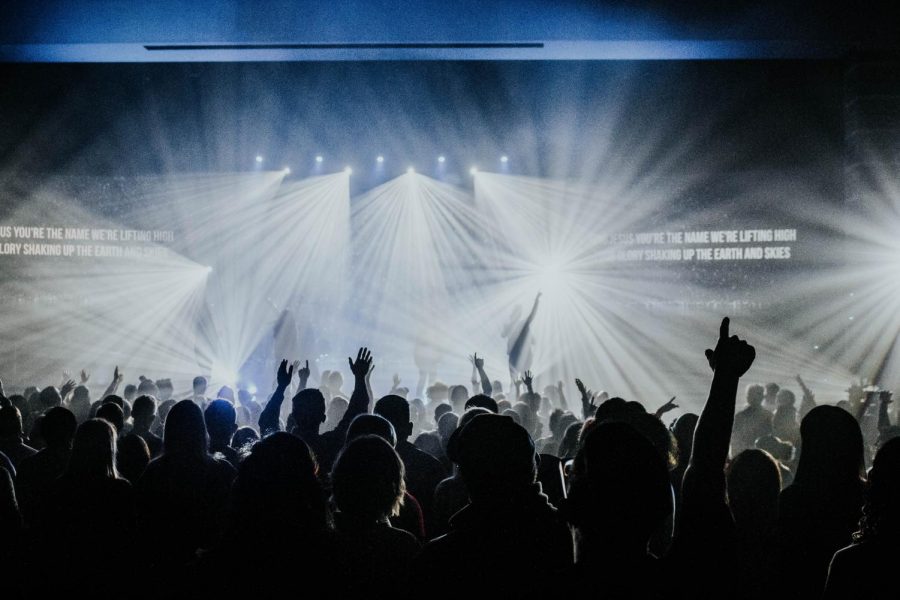 Photo Credit: Rachel Coyne/Unsplashed
It's been a year since most mainstream artists and bands have played shows. Back in March 2020, multiple concerts and festival gigs were canceled due to Covid-19. Now that the vaccine is heavily available in the United States, and with the approach of summer, many artists are beginning to play and schedule shows.
The risk of having to reschedule is the lowest it's been, and it looks like people may be able to go see their favorite singers and bands soon. All Time Low has their festival called "Sad Summer Fest" scheduled to come to Orlando on July 9. The Backstreet Boys are playing a show in Tampa in June. The huge Miami rap festival "Rolling Loud" is scheduled to happen in July.  
 In Florida, mask mandates are in effect in many counties, which led to artists like Machine Gun Kelly and Riley Green to hold concerts in places like Jacksonville and Gainesville. At this point, it's the artist's choice to decide whether or not they want to hold a concert right now. At Machine Gun Kelly's Jacksonville show last month, masks were encouraged, but not required, concession stand were cashless, and hand sanitizer stations were in use. Country artists are the main musicians who have kept playing shows during Covid. In June of 2020, country singer Chase Rice held a concert for a thousand fans who were practically all maskless. Chris Janson also played a concert around the same time at a festival in Idaho. Julia Lombardi ('23) said, "I think that especially over the summer of 2020, concerts shouldn't have been happening. I feel like in June we were still really struggling with the pandemic and I can't imagine how bad an outbreak could've been at one of those shows.
@machinegunkelly at the Daily's Place Amphitheater in Jacksonville, FL on April 23, 2021 🖤🎸

📸: @/ryanwendlerphotography (via @/dailysplace IG) pic.twitter.com/s3sWW9oKPI

— MGK Updates 💘⚡️ (@mgk_usa) April 24, 2021
Many other artists have scheduled shows during the summer, but a lot of more popular artists have waited until the fall to schedule their shows.  
Sophia Swezey ('23) said, "I had tickets to see Harry Styles for August of 2020 and the show got rescheduled for October of 2021. I'm really hoping that it won't get rescheduled again because honestly, I don't want to wait any longer to see him live." 
Another thing to take into consideration is that because of the pandemic, many artists have used their time to make even more music, with artists like Taylor Swift releasing two albums less than five months apart from each other. This means that artists who were planning to tour for one album, like Swift with "Lover", now have to add even more music to their setlists. 
Before the pandemic hit, Swift had planned "Loverfest" to happen during the summer of 2020. This event was canceled because of the pandemic, which means that Taylor has barely gotten a chance to perform her music off of "Lover", but she now has two more albums that she also has barely gotten the chance to perform. "Lover" also has a very different aesthetic than both "Folklore" and "Evermore", so it will be interesting to see how she balances them all into one show if she decides to play music from all three albums. 
For the most part, many mainstream artists have chosen not to play shows in cities that have no mask mandates right now because they do not want to put their fanbase in danger. Ashton Irwin of 5 Seconds of Summer said, "I just never would be able to get over it if something awful were to happen to someone who was at one of our shows and there was an outbreak or something. It would just be such a detrimentally awful thing." 
Click here to take a quiz that will tell you which artist you should go see on tour near Tampa this year!