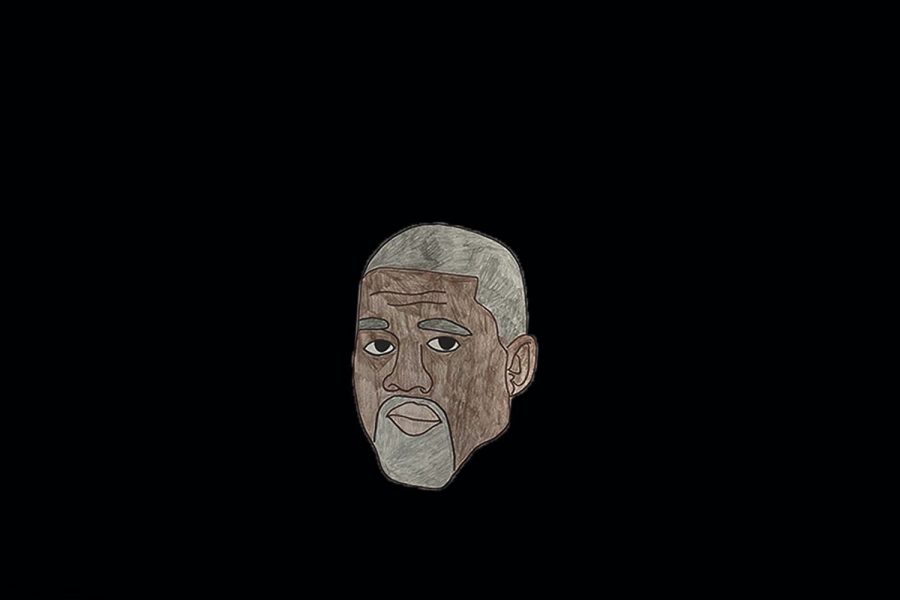 Kimberly Egoavil / Achona Online
It's been two years since Kanye West's last studio album Jesus is King was released. At the news of an album drop coming soon, fans scrambled to buy tickets to a preview of West's new music at listening parties in Atlanta and Chicago. The first of the listening parties featured a rough version of the album. As the planned album release date came and went, the proceeding two listening parties grew more and more extravagant. Fans watched as West performed in a replica of his childhood home and set himself on fire. West even went so far as to live-stream himself in a room as he was supposedly finishing the album.
View this post on Instagram
;
Donda was dropped on August 29, two weeks later than scheduled. The album reached No. 1 on Billboard's Top 200 chart, surpassing Olivia Rodrigo's highly-acclaimed Sour as the highest performing album of this year. West is also one of only seven artists to have ten or more albums on the Billboard Top 200. Despite the album's quantitative measures of success, it has been deemed by many critics a failure. The Atlantic called it, "a career's worth of B-sides," and The New Yorker criticized it as, "hopelessly inert, often redundant, and irreparably self-indulgent."
One recurring critique has been that this album doesn't compare to his older music, which has been labeled as groundbreaking. But is it really fair to constantly expect monumental music with every release? After all, Mr. West is no Taylor Swift. 
Despite the criticism, Kanye fans around the Academy have been very receptive to the album. Maggie Smith (23) said, "I have been a Kanye fan for almost a year now and have always appreciated and loved his unique music style. I've been anticipating the album for a very long time and cried when it finally dropped." 
Kanye West lands his 10th No. 1 on the Billboard 200 chart, as #Donda debuts atop the list with the year's biggest week for any album https://t.co/ouv0HT5u90
— billboard (@billboard) September 5, 2021
Avery's favorites
Heaven and Hell (Track 14)
The opening clip of the 70s version can only be described as electrifying. An exemplar of West's infamous talent for sound sampling (see "Bound 2" and "Father Stretch My Hands, Pt. 1"), this song was an instant favorite during my first listen of Donda. The rapid, choppy clip of West's verses combined with the operatic chanting in the background set a dramatic undertone for this song, while also touching on the religious allusions that can be consistently and clearly seen in West's more recent works.  
Favorite Lyric: Know you can't find a place to rest / Know the Lord my bulletproof vest
Believe What I Say  (Track 10)
"Believe What I Say" is a much-welcomed light, catchy song in the 109-minute-long Donda. While listening to it, I bopped my head along to the beat and reminisced about "old Kanye" in this Life of Pablo-esque tune. I found myself delighted by the cryptic spoken-word bridge by Jamaican artist Buju Banton.  
Favorite Lyric: Don't let, don't let the lifestyle drag you down / Who knows when was the last time you felt the love
Praise God (Track 6)
"Praise God" opens with a dramatic reading of Gwendolyn Brooks' poem "Speech to the Young: Speech to the Progress-Toward." The poem's message of hope in a time of darkness seems all too relevant to West in the midst of his divorce proceedings. I thought that the poem was a nice touch. Deeper meaning aside, "Praise God" features the immensely popular Travis Scott and an appealing beat that make for a song that subtly creeps its way into its place as one of the top tracks of the album. 
Favorite Lyric: I challenge their trust, I challenge the turbulence, came with the life
Jail (Track 2)
While some might find the repetition in "Jail" to be trite, West's echoing yells and surrendering pleas arguably make a strong opener for Donda. It's the kind of song that you can imagine randomly listening to in the car while your music plays on shuffle and you're reminded that you actually like it. The electric guitar underscore and metal-on-metal clangs at the end of the song lay the groundwork for a work that takes more of a narrative form than your average rap album. 
Favorite Lyric: Guess we going down, guess who's goin' to jail? / Guess who's goin' to jail tonight?
Kim's favorites
Off The Grid ( Track 5)
Considered one of the few gems of Donda, "Off the Grid" incorporates Playboi Carti and Fivio Foreign who, along with a high-energy trap beat, deliver truly stellar verses. This particular song encapsulated the contradictions of Kanye and his relationship with God while incorporating Fivios and Carti's experiences. As for the verses, when listening to it for the first time I was sure that Fivios verse was the best the song was going to get. I was proven wrong very quickly. At 4:41 Kanye comes in with a beat drop and delivers, in my opinion, one of the best verses on the album.
Favorite lyric: "I talk to God every day, that's my bestie / They playin' soccer in my backyard, I think I see Messi"
Moon (Track 13)
Anything that Don Toliver sings is fantastic, and Moon is a prime example. This song is a welcome calm and mellow melody, with a glorious chorus sung by Toliver and a tender verse by Kid Cudi. In his verse Cudi reminisces upon bittersweet memories and delivers a verse full of nostalgia yet hopefulness. The entirety of the song is beautiful but the end chorus is special. The voices of West, Cudi, and Toliver accompany and melt into each other exquisitely and make you feel a floating sensation. This song can only be described as heavenly.
Favorite lyric: "Truly I'm blessed from the start / So much to say in these melodies, oh / Stare at the sky, the moon singin' sweet/"
Come to Life (Track 22)
The song "Runaway" from the album, My Beautiful Dark Twisted Fantasy is highly considered as one of Kanye's best songs, and "Come to Life"  is the same coin just a different side. A spine-tingling love story where Kanye's spirit and voice are pushed to their limit. He sings about the desire for a different life but the significance of his wife and kids. The clashing pianos and his aching, lone voice create a picture– and if you close your eyes tightly, you can almost see him floating out of that stadium.
Favorite lyrics: "You know where to find me, they cannot define me / So they crucify me, how so fazed when I leave?"
Hurricane (Track 5)
Amassing over 27 million streams, the anticipated collaboration between Kanye and the Weeknd has been a fan favorite.  I wasn't the only one eager to listen to this feature, junior Paige Gonzalez, a Weeknd fan said "The morning of its release, I listened to most of the album, and the song that stood out to me the most was Hurricane. Although it has taken a while for other songs on the album to grow on me, Hurricane was an instant favorite." This song, in particular, explores more deeply the religious and gospel aspect of the album with references to the bible, "walking on water," and more introspective lyrics delivered by DaBaby and Kanye. The chorus of this song definitely catches ears with The Weeknd's voice soaring, accompanied by powerful yet divine-sounding backing vocals. I have definitely listened to this on repeat just to hear Abel's voice again… and again. 
Favorite Lyrics: Fiendin' for some true love, ask Kim, "What do you love?" / Hard to find what the truth is, but the truth was that the truth suck.