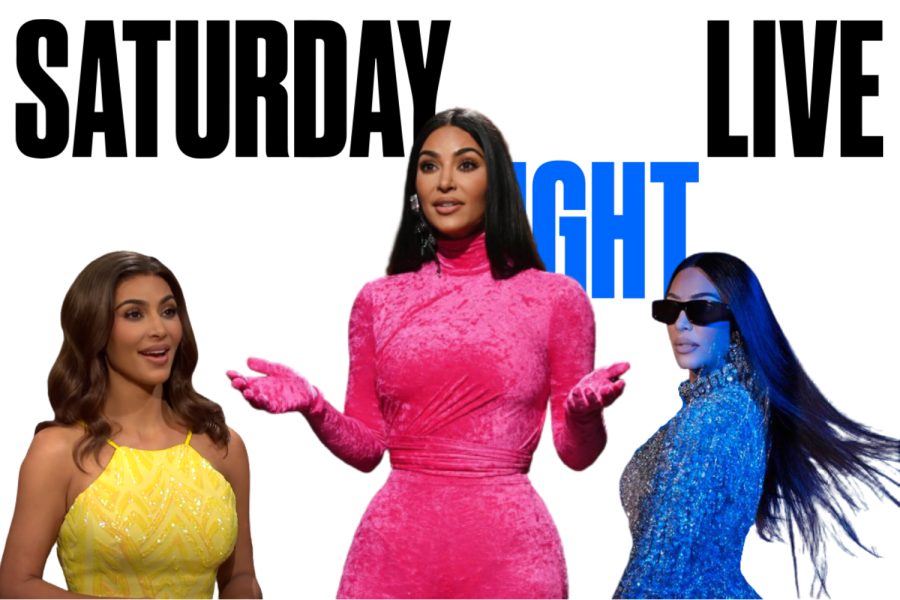 Photo Credit: Eleanor Amoriello/Achona Online/Picsart
The queen of the influencers has done it again. Say what you want about the Kardashian family and their many scandals, but Kim alone has broken a multitude of barriers and created a number of trends that cannot be denied. Most recently: hosting Saturday Night Live, a job previously held for actors and musicians so A-List the everyday person has never seen them off of the big screen or Grammy stage.
On Saturday Sept. 9, Kim Kardashian West hosted Saturday Night Live with musical guest Halsey. While Kardashian West is one of the most recognizable famous people of the modern day, she is not the average A-Lister. Her fame grew from unorthodox methods thus placing her in the category of influencer rather than movie star or musician. It is precedent for the latter to host SNL, someone with a movie release nearby or new album out. Kardashian West, however, altered this pattern and allowed for a whole new set of hosts: influencers.
Gabriella Bahr ('22) said, "I think Kim did really well. She was funny and knew her lines and skits almost perfectly."
As of late, we have seen many instances of influencers in spots previously held for your average A-Lister. Notably, Addison Rae's invitation to the MET Gala, one of the most A-List events of the year. Rae at the MET and Kardashian West on SNL are symbolic of the change that is influencers becoming "real" celebrities. Since the beginning of the influencer era, it has been seen by many as a sort of hobby instead of a job. Then in the height of COVID, when corporate America was getting laid off or having to make major lifestyle changes, influencers continued to practice their everyday routines.
In the past year, the view of influencers has changed drastically. While they may not be labeled as full fledged professionals, there has been a shift in their perception. "Influencing" as a job has become borderline practical and with an emphasis on marketing and building a brand from a social media account, many influencers have a sense of financial stability that many still overlook.
While I am definitely not rooting for these influencers and still stand by the fact that just because you go viral on social media once does not mean you are a celebrity, I do believe it is important to highlight the reality of Kardashian West's successes. Hosting SNL is an honor, and Kardashian achieved just that in a very influencer-y way: with self-deprecating humor and reminding us just how famous she is for literally no reason.
Katia Huddleston ('22) said, "I think Kim did well and I am excited to see what Saturday Night Live does with the next generation of 'famous people.' I think having people like Pete Davidson on cast is good too because he is beloved by our generation and is a good representation of the people we like."
View this post on Instagram