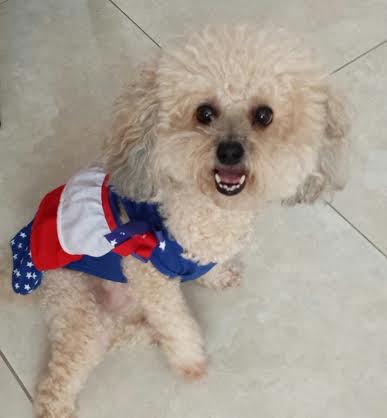 Courtesy of Stefanie Zummo
Usually, the term "Teacher's Pet" means a student that goes above and beyond to please their favorite teacher. In this case, "Teacher's Pet" means those lovable furry (or scaly) creatures that greet them every afternoon after spending all day with students.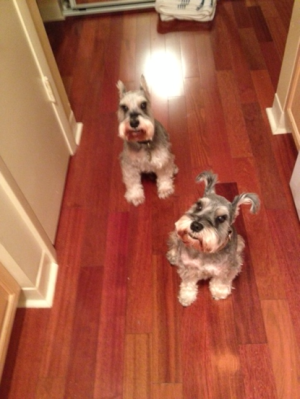 Mrs. Wisniewski (Curriculum)
Name: Emma and Skipper
Breed: 2 miniature  schnauzers
Age: 11 yr olds
Something you love about them/something funny:  "They're always happy to
see me no matter what.
My husband howls and they will howl with him, it's so cute."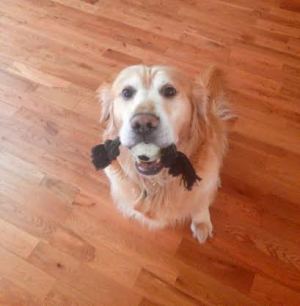 Mrs. Chase (Business)
Name: Boston
Breed: Golden retriever
Age: 9
Something you love about them/something funny: "He's just so happy to see me. He brings a toy to everyone who comes to the door."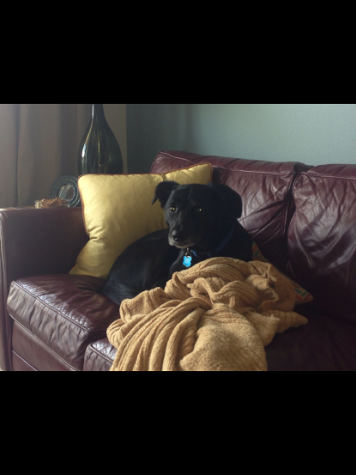 Mrs. Frazier (English)
Name: Kasey
Breed: Labrador/Retriever mix
Age: 4
Something you love about them/something funny:
"She does a lot of tricks. She hides in a closet when it storms. She thinks my pillow is her bed."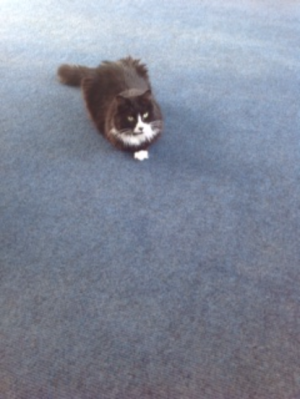 Mrs. Lanfranconi (Foreign Language)
Name: Sweetie
Breed: Cat
Age: 13
Something you love about them/something funny:
"She finally likes my company and loves to be around me.
She acts like she wants you to rub her and then she'll bite you."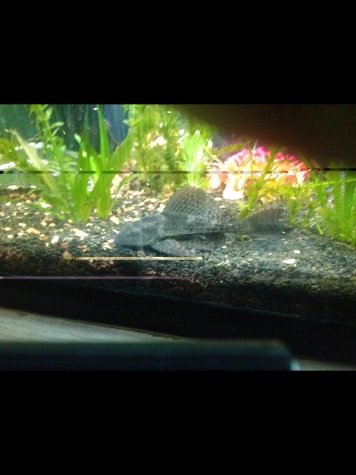 Mrs. Swafford (Math)
Name: no name
Breed: Fish
Something you love about them/something funny:
"I just recently started my fish tank again.  They don't have names but
they are a peaceful community tank.  I have two fresh water puffer
fish, a snake skin Gourami, a big Pleco, and several Tetras.  I love to
watch the puffers swim because they have these tiny fins that move
really fast but they still go very slowly kind of like hummingbirds in
water.  My Pleco is also a very odd fish.  He sometimes swims upside
down and he likes to try to squeeze himself into space into which he
obviously does not fit."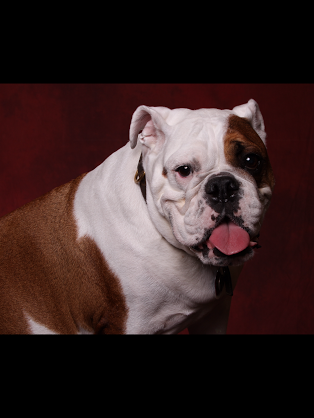 Mrs. Jowanna (Principal)
Name: Brittany
Breed: English Bulldog
Age: 6
Something you love about her/something funny:
"Something I love about Brittany is that she is very loyal and brave.
Something funny Brittany does is whenever she sees another dog on TV,
she runs up to the TV screen and barks at it."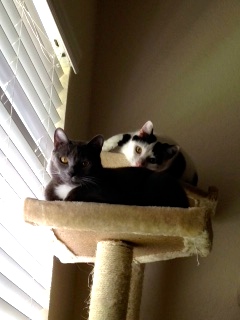 Mrs. LeBlanc (English)
Name(s): Ninja, Shinobi
Breed: Grey cat, White cat
Age: Ninja is 5, Shinobi is 1
Something you love about them/ something funny: "I love that Ninja will have conversations with me. When I come home, I always asks him how his day went and he responds, "Meow-meow". They are obsessed with reflections of light; if they see one (especially Shinobi) they will cry and follow it, trying like crazy to catch it.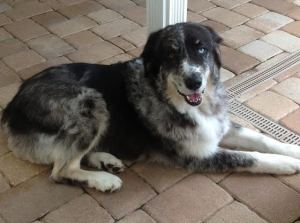 Mrs. Nazaretian (History)
Name: Cooper
Breed:he's supposedly an Australian Shepherd
Age: he's a rescue so we're guessing he's about 6 years old.
Something I love about him: everything!
Something funny he does :"He weighs 65 lbs. and yet he thinks he's a
tiny lap dog – he's simply a big ol' teddy bear."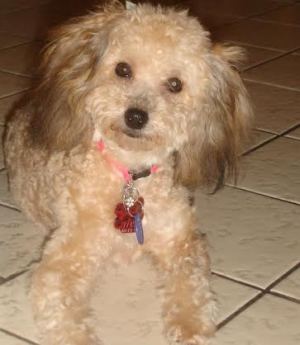 Mrs. Zummo (Guidance)
Name: Sadie (technically it is Lil'Miss Sadie
Rotolo-Zummo, but she goes by Sadie)
Breed: Bichon-Toy Poodle Mix (Poochon/Bichpoo)
Age: 7 years old
Something you love about them/something funny that they do: "I
absolutely love that she is a true diva and lap dog-not opposed to
dressing and wanting your company all the time. She often will bring
me a t-shirt or dog-dress and sit waiting until I put it on her. She
is also able to "speak" back to you hitting various octives-often
times it can sound as though she is saying "love you." Lastly, the
Bishon in her gives her a look as though she is always smiling."