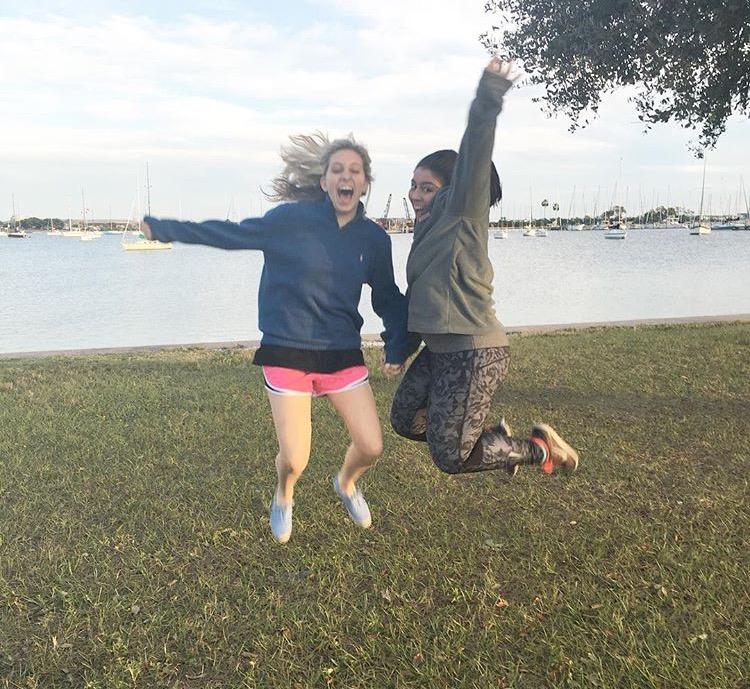 Alejandra Lozano/Achona Online
Every year, "new year, new me" seems to be the most popular caption on all social media platforms. However, most people will admit that they do not stick to their resolutions and give up very early.
Sophomore Sam Cano shares that, "it is very hard to stick to a new-year's resolution, especially when there is so much stuff to do in the new year."
Regardless, it is not impossible! Although your honest thoughts while working out might convince you to give up quickly, keeping a goal in mind will help you persevere!
This year, it is time to obtain a makeover for good! In order to help you achieve your goals, I have created a series entitled "2016 Makeover" which will cover the most popular New Year's resolutions and how to actually follow through with them.
Every week, the resolutions I will be covering range from physical improvement to relationships, personal lives, saving money and academics.
For the first week, I will review the most popular resolution people choose in general, working out. Common excuses for breaking this include "not having enough time" or a gym membership. With these simple AT HOME exercises which may take up to ten minutes, there is no excuse! Get ready to earn your summer body! Those hard to tone spots such as lower abdomen, arms and chin can be targeted through designated exercises!
ABS
1.Front Plank: Lie on your stomach with your elbows by your sides and your palms facing down. Lift yourself off the floor and hold your body weight with your abdomen. Maintain straight legs and tucked-in toes towards your shin. Remember to breathe, and rest your head on the ground if desired.

2. Bodyweight squat: stand with your feet wide apart, keep your chest lifted up. Bend your entire body downwards while tucking your back frontwards. Tuck in your stomach for an extra concentration on your abs.
3. Forward lunge: stand with your feet together and prepare to step forward in the lunge position. Lower your body until your thigh is parallel with the floor, all while maintaining a straight back. Close your fists together if desired to make sure you are using your abdominal muscles and not your arms.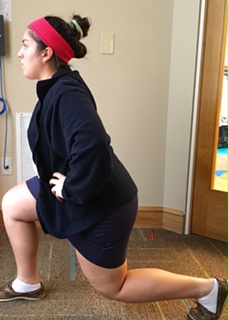 ARMS
1.Overhead tricep stretch: Stand straight and begin by rolling your shoulders backwards, Raise your right arm and then bend it towards your left shoulder. Use your left hand to hold your right elbow in position and apply some pressure. Hold for 30 seconds, release and repeat 4 times.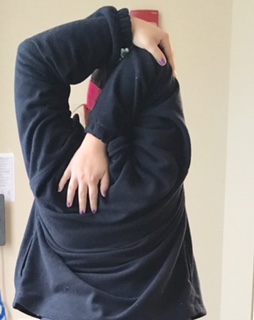 2. Push-up: Oh yes, everyone's favorite. Begin by resting on the floor with your palms facing downward, exactly like the plank position. Lift yourself off the ground and bend your elbows until
your chest touches the floor, as if you were trying to push the floor away. Do not allow your hips to bend upwards, maintain a straight back as well.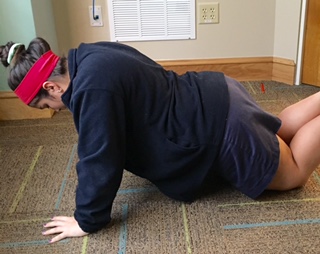 THIGHS
1. Hip Flexor Stretch: Lie on your back on the floor and begin by bringing your left foot towards your hip while keeping the right leg straight on the floor. With both hands, grab the back of your left thigh and pull it towards your chest, while maintaining a straight right leg. Return to original position and repeat with the other leg.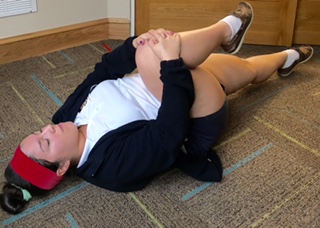 2. Child's Pose: Begin by sitting on your knees and stretch forward while holding your arms straight. Your chest should be resting between your thighs and your forehead on the floor. Hold for 30 seconds and return to original position.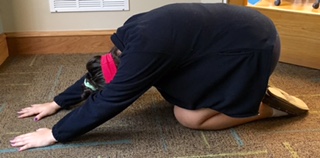 While working out is extremely vital in order to tone your muscles, it is important to maintain a well-rounded diet, avoiding greasy foods, which produce cellulite and will detain the toning process. Always remember to drink tons of water (a gallon a day is the recommended amount) which helps rejuvenate your skin as well as tighten it up!
For more inspiration during your workouts, listen to this playlist and start sweating!!