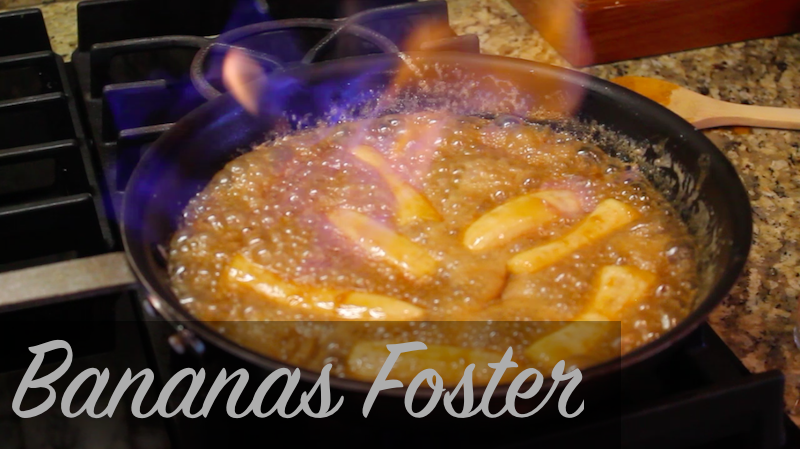 Photo Credit: Nicole Browne/ Achona Online
Ingredients:
2-3 bananas (slightly under ripe)
2 tbsp butter
1/2 cup dark brown sugar
1/4 tsp cinnamon
1 tbs banana liqueur
1/4 cup heavy cream
1/4 cup dark rum
vanilla ice-cream (for serving)
Directions:
Prepare bananas for cooking by cutting them in half and then lengthwise.
Melt butter in skillet over a medium heat. Add brown sugar and cinnamon. Stir together and let cook for a minute. Pour in the cream and banana liqueur and stir until thoroughly combined.
Drop the banana slices into the pan. Let them cook for a minute on one side and then flip them over. Add the rum. Let the rum start to bubble and then use a long lighter to ignite the contents of the pan. Wait for the fire to go out.
Keep the bananas in the pan until they are soft. Remove the bananas but let the syrup continue to simmer on low heat for a minute or two.
To serve, spoon a few slices of banana onto a plate or bowl, add a scoop of ice cream, and drizzle the remaining syrup from the skillet on top. ENJOY!
Additional advice- eat fast because the syrup will begin to harden soon after removing it from the heat!