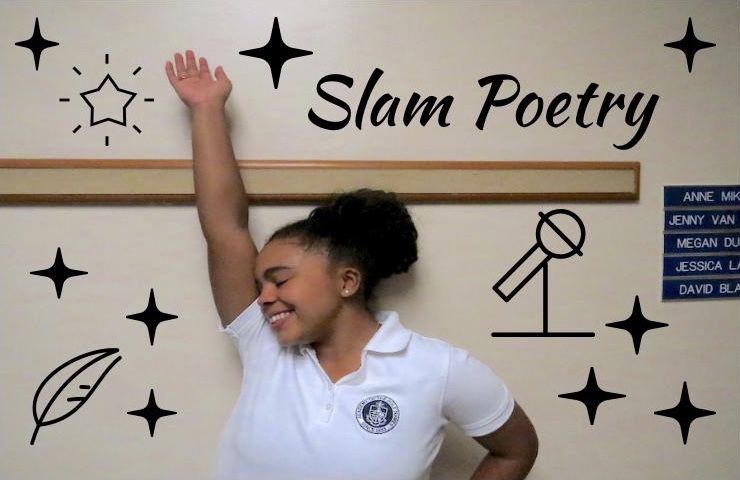 One of the most popular and energetic movements since the 1990s has been the revival of slam poetry and its impact on young people today. Slam poetry is defined as a type of spoken poetry drawn from controversial or personal topics, usually performed individually or in groups. Recently, it has spread to the local Tampa area. The Blind Tiger Cafe in Ybor has teamed up with a teen poetry group called 'Heard Em Say" to spread the trend of slam poetry and inspire young adults. Heard Em Say states their mission explaining, "this is a platform for teens to express themselves and promote growth in the areas of: self-esteem, written and oral communication, social tolerance, and cultural understanding through the art of spoken word poetry."
Every year, Academy partakes in the school-wide event of Poetry Out Loud. While the whole school has the opportunity to speak and listen, for some, Poetry Out Loud remains to be the sole source of exposure to the world of poetry.  Slam Poetry easily connects with students of today and has sparked the interest of many Academy students.
Senior Kaia Floyd recently stepped into the slam poetry spotlight one night after a surprise from her mom.
Floyd commented, "I started out in August and it was the first time I had ever performed my own poetry in front of others, but the group of people were so nice and friendly."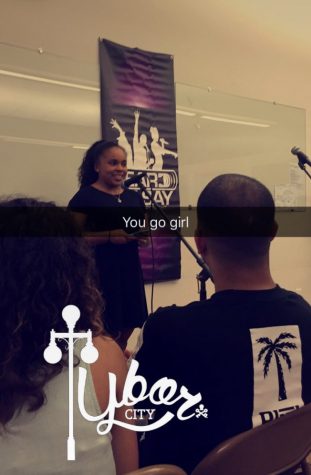 She describes the Blind Tiger Atmosphere as open, relaxed, and comfortable, which is how she feels when inspired to write her own poetry. Inspiration comes in many forms, and she describes slam poetry as a healthy outlet for the pressures from her school and personal life. Floyd has written three poems since her last opportunity to speak at open mic night. Since slam poetry has quickly become one of her passions, Floyd always anticipates her chance to speak and interact with the Blind Tiger environment.
"Actually the first night I was there I had my phone in front of me to speak and I was really nervous until someone shouted out 'Don't be Becky, Be Yonce!' and everyone in the room laughed," Floyd mentioned.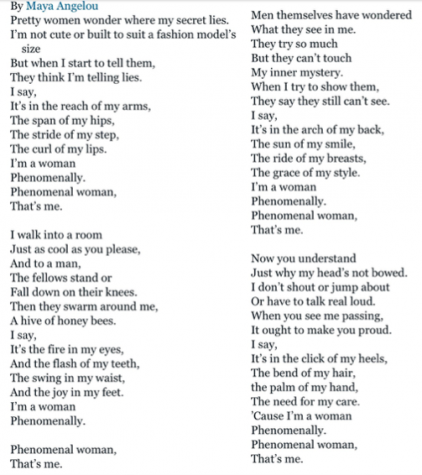 In the future, Floyd hopes to continue her passion for slam poetry into college. College offers a wider audience and more opportunities to publicly speak. FSU hosts the annual Apollo Bowl which is a slam poetry competition for students, usually in groups, with applicants from TCC, FAMU, and UF.
Kaia advocates for anyone interested in slam poetry to give it a try, stating, "Even if you don't preform or write poetry, it is amazing to be in this creative atmosphere and experience all it has to offer."
https://youtu.be/ee6FQW96jNI