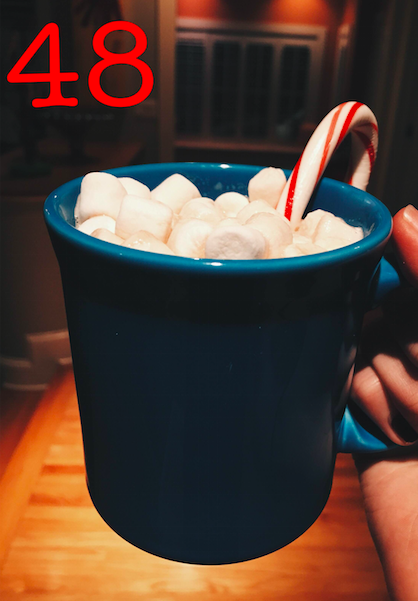 Credit: Audrey Dunn (used with permission)
Due to the anticipation for Christmas, this fall season has appeared to fly by. November, once again, proves it's the "forgotten child" of the fall months.
me transitioning from oct 31 to nov 1 pic.twitter.com/ewNRzBUKcH

— Fuller House (@FullerrHouse) November 3, 2016
October is always associated with Halloween, which is a popular month with kids and families. From haunted houses to costume parties, October is simply never forgotten. As soon as the calendar changes from October 31 to November 1, however, it seems as though the hunt is for the best Christmas gifts and not the fattest turkey. Although Christmas is over two months away, the preparations for this magical time of year begin right away.
Sophomore Emily Abdoney explained, "I feel like I have barely enjoyed these fall months. Halloween flew by and people are already getting out their Christmas decorations. I think we need to  stop and enjoy the moment a little more."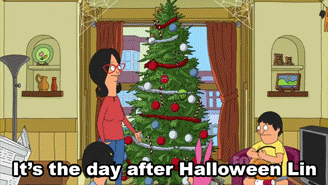 So, what happens to November? Where is the Thanksgiving cheer?
Christmas may be the most wonderful time of the year, but November is simply not the time to start celebrating. Instead, people should take the time to enjoy everything November has to offer, such as cooler weather, fall football, hayrides, bonfires, and Thanksgiving with family and friends.
"Now, everywhere I go, there's already Christmas decorations. Even at the International Mall, the bottom floor is Christmas themed" states senior Julia Petrillo.
Freshman Audrey Boos adds"Besides Christmas, Thanksgiving is my favorite holiday. I love that I get to spend time with my family that I don't get to see very often and we have a week off from school."
So, everyone can put their Christmas decorations back in their bins for one more month because it's still November and there's still time to celebrate the Thanksgiving season.