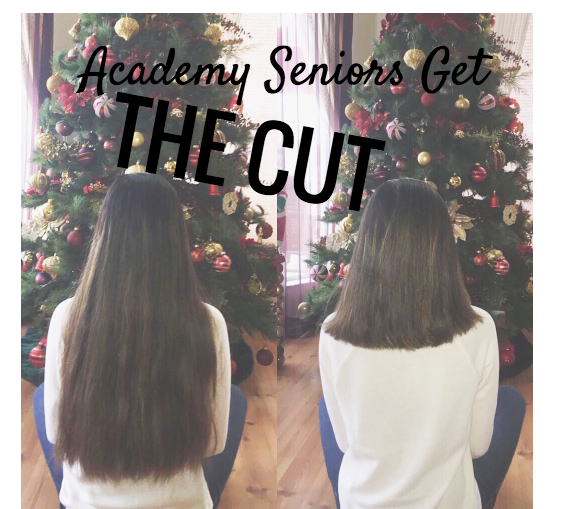 Academy Seniors have started to make the change before heading to college. Whether it's a new way of handling life with the New Year's Resolutions or just looking for a change. One way Academy seniors are preparing for it is to cut and donate their hair.
Hair donations go farther than keeping your hair healthy and staying in style. People from around the world undergo hair loss from certain diseases or medical issues, resulting in a decrease in their self-esteem and self-image. But in order to change that, there are various organizations who accept hair from individuals who was to help those who are suffering from short-term, chemotherapy, radiation and some other medicine or long-term, autoimmune disease or other skin disorders, hair loss.
In order to donate your hair, you must make sure your hair meets certain requirements for it to be able to be used to turn into a wig. Corporations that accept hair donations are Wigs for Kids, Locks of Love and Pantene Beautiful Lengths.
Here are some Academy seniors who are making a step towards the cause.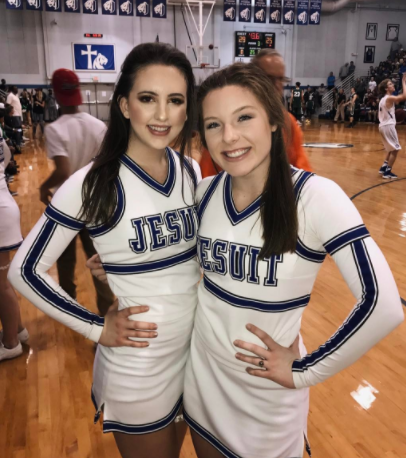 Donated: 12 inches of her hair
Shannon Flaharty, known for her long hair has decided to make the change and get the cut. She decided to get rid of the "Amish-looking" style and made that decision because she could never wear her hair down to school on account of how long it was, thus had to put it up in a "huge bun".
Shannon Flaharty mentions, "I absolutely love it! Now I always wear it half up half down and it's so nice. It's also really weird though because I can't put it in a bun anymore and when I wear it in a ponytail it's so short so it flies around a lot"
Olivia Stevens
Donated: 14 inches of her hair
Academy Girls Get The Cut from Cookie on Vimeo.
Known for her long hair and extravagant braids, senior, Olivia Stevens decided to make a change and cut a whopping 14 inches of her locks. 12 inches to donate to Pantene Beautiful Lengths and two to style it to the cute bob that is a little bit past her shoulders.This was a huge deal because Stevens mentions how her long hair goes past just the style of the hair.
She says, "All the women in my family had the exact same hair and it connected all of us. It is also a security blanket I would hide behind my hair in middle school. I also kept it mostly for my mom because she lives vicariously through me."
A couple reasons why she got her hair cut was, to make her head lighter, so that she would not feel as hot, was running out of things to do with it, it was dead at the ends, and she had always dreamed of having short hair and all the opportunities she would have to style it.
Stevens concludes, "I feel liberated and so happy, my head is so much lighter and I felt like I needed to go through this transition to get rid of my long hair."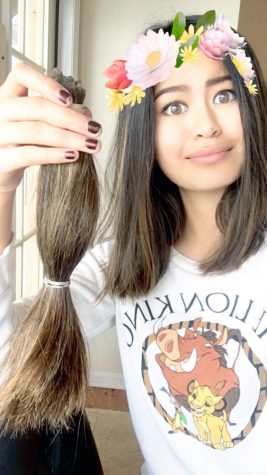 Marie Dela Cruz
Donated: 9 inches of her hair
A senior who has always been scared to cut their hair was Marie De La Cruz. Donating nine inches of her hair to Pantene Beautiful Locks, which donates hair to cancer patients for free, she got over her fear and does not regret cutting it. She is the type of person who would be too scared to cut her hair only to overthink the process, but in this situation, it was a very spontaneous.
She says, "I didn't even plan on cutting my hair until that very day I got it cut. Like I woke up that morning and decided 'I'm tired of brushing my hair. I'm cutting it all off."
Dela Cruz says to all those who are scared of cutting their hair, but are too afraid of the huge change that "If you're a person with long hair and you're scared to cut it, cut it! Don't even hesitate, just do it. Best decision ever! 10/10 would recommend."