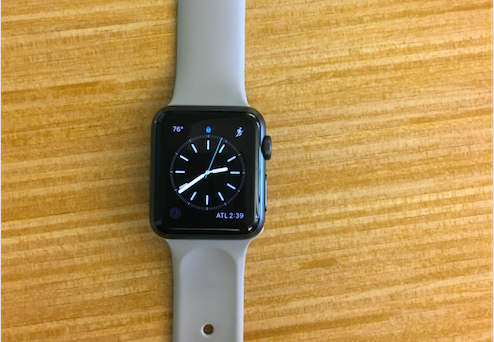 Credit: Alexa Traviesa/ Achona Online
The Apple Watch is an even more stylish, even more portable iPhone. The Apple Watch was designed to be used as a workout friendly accessory. The most favored feature about the watch is that you can receive and respond to emails, FaceTimes, and text messages as along as the iPhone is within bluetooth range and paired to the watch. Workout apps, however, can track movement without having to be paired with the iPhone. The watch can also be paired with Apple's new wireless earbuds called Airpods.
Here are some of the nifty new features of the Apple Watch.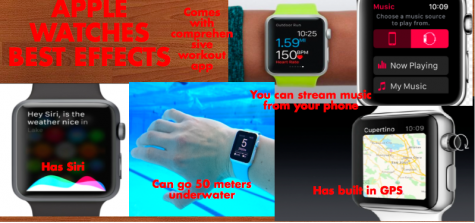 There are a few types of the Apple Watch. There are more workout based watches, and more fashion oriented watches.
The Apple watch Series 1 is a less expensive version of series 2, that costs $269, but the display is not as bright as the other watches.

The Apple Watch Series 2 costs $299, and has a two times brighter setting. High school Administrative Assistant, Lynn Hathaway, has the Apple Watch series 2.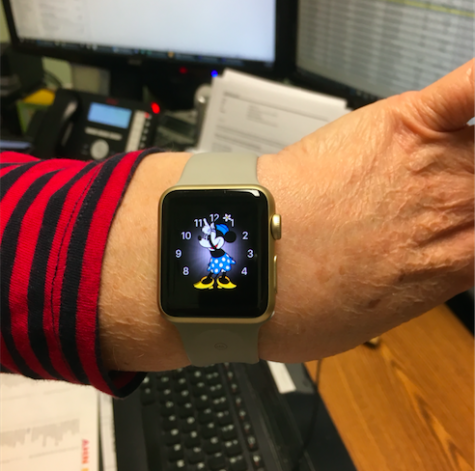 Hathaway explains,"I love my Apple Watch because it syncs to my phone, so it is easier and less rude to look at my watch for a notification rather than my phone."
The Nike+ Apple Watch costs $369 and is better for long distance running and workouts, being paired with a flexible Nike band. Academy junior Sierra Wills sports the Nike+ Apple Watch.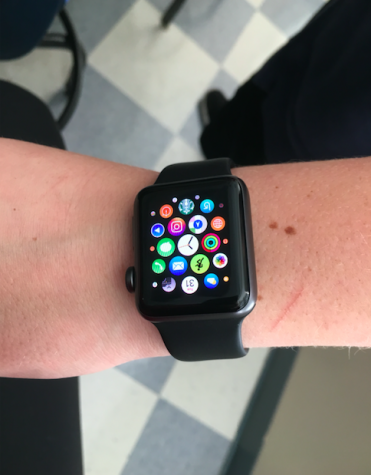 Sierra Wills says,"I have always wanted a watch that goes underwater so that I can swim with it, and I especially love this watch because it has the workout app and it syncs into my phone."
The Apple Watch Hermes costs $1,499. It couples the series 2 face and technology with a high end Hermes leather band available in 3 shapes and several colors.