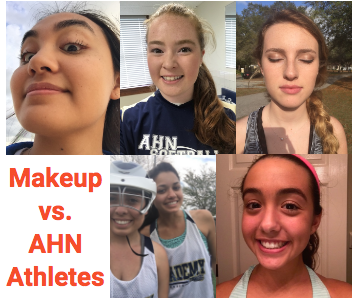 Photo Credit: Audrey Anello/Achona Online
As a result of high demand from athletic consumers, cosmetic companies including Neutrogena and Thrive Causemetics, are releasing an increased amount of workout-friendly makeup products. In anticipation of these new releases and other revolutionary cosmetics, Academy athletes put their favorite makeup products to the test at after school practice.
Senior and Captain of the Tennis team, Anna Padron, tested out her everyday makeup routine at practice. She used Mac Water Weight Foundation, Chanel Translucent Powder, and Benefit's "They're Real" Mascara.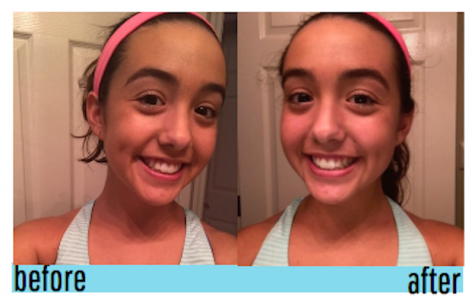 Sophomore rower Lindsay Ayers participated by wearing a face of makeup significantly heavier than her normal routine. Ayers used a grand total of 11 products.
She said, "I was surprised at how well the makeup lasted, since I was sweating and kind of rubbing it off. I would definitely not do this again, it was uncomfortable and not worth it."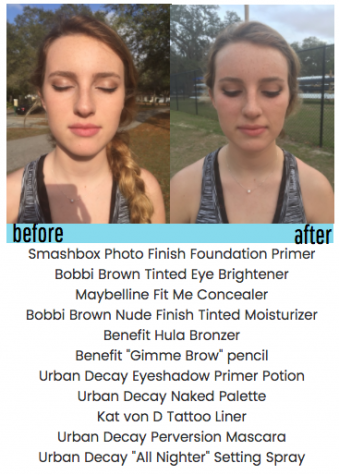 At a track meet on Tuesday, February 22, Senior Chloe Paman braved Jesuit High School to rock her makeup look.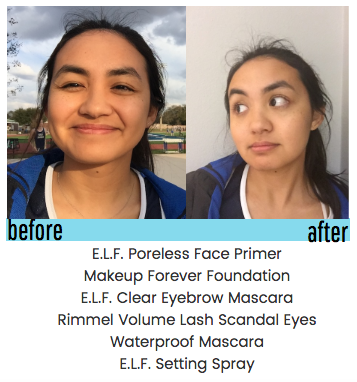 Paman said, "Although I don't usually wear makeup I was pretty surprised to see how my makeup was able to stand through a track meet. I expected it to be an absolute mess but mainly it was just my mascara that was affected. Overall, I was pretty impressed. There weren't any noticeable changes to my foundation from the sweat, but I did expect my waterproof mascara to hold up."
With the addition of helmets to the Lacrosse team uniform, Senior Riley Gillis and Junior Alexandra Fonseca were anxious to see how their makeup would test against the heavy headwear.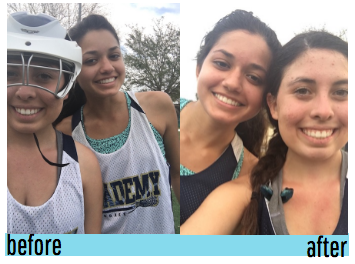 Gillis said, "Wearing makeup was annoying because it felt like it was clogging my pores especially while I was sweating. I ended up wiping most of it off onto my practice jersey."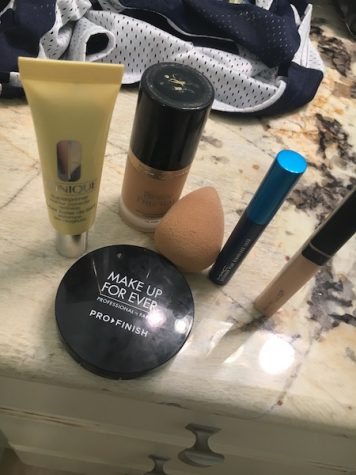 Senior and softball player Katie Hale confidently wore her makeup to practice, even in the rain. The Cornell softball commit used a six products to create a "no makeup" makeup look.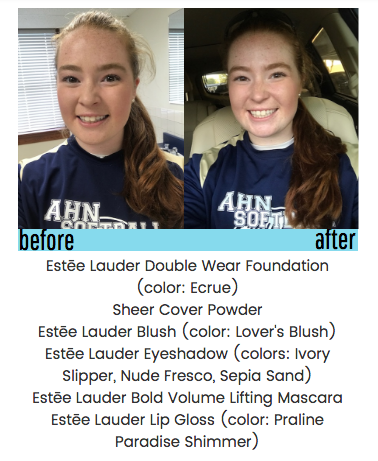 Hale said, "I don't really wear a lot of makeup so I don't mind wearing it at practice. Only some of it came off when I would wipe the sweat off my face, but it held up a lot better than I thought it would."
DISCLAIMER: It is not recommended to wear regular makeup products during exercise as it can cause acne and skin irritability. The revolutionized, athletic -friendly makeup products made specifically for exercising provide more options for athletes with the desire keep their makeup in check while working out.