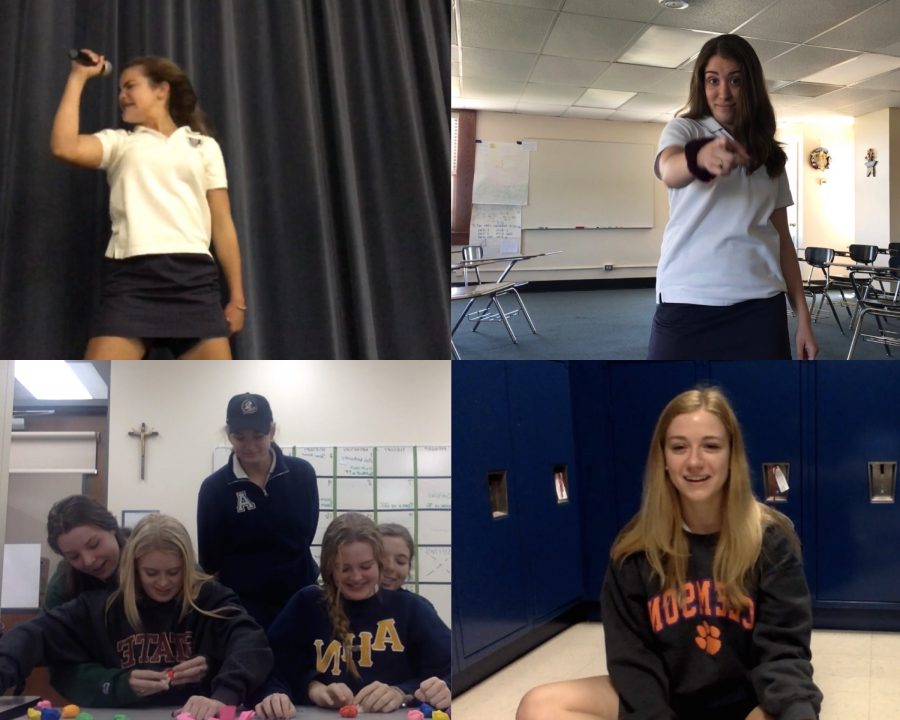 Each weeknight at 11:35 Jimmy Fallon hosts NBC's The Tonight Show, where he features new guests and games. Below, some of Academy's students tried their hand at some of The Tonight Show's most iconic games.
Musical Wheel of Impressions
Senior Rachel Tata randomly selects names of celebrities and then attempts to impersonate them singing another randomly selected song.
Tandem Sculptionary
Seniors Kate Scanlan and Shannon Flaharty team up against their sophomore sisters Megan Scanlan and Fallon Flaharty to face off in this game quite similar to pictionary; however, instead of drawing the objects, they are sculpted out of play doh behind your partner's back.
Wheel of Freestyle
Senior Ashley Lambert is given three random words at a time and attempts to freestyle a song containing all of them.
Lip Sync Battle
Playing one of the most beloved games of The Tonight Show, freshmen Lauren Jones and Noelle Choueifati battle it out lip syncing "Baby" by Justin Bieber and "Bet On It" from the High School Musical 2 Soundtrack.