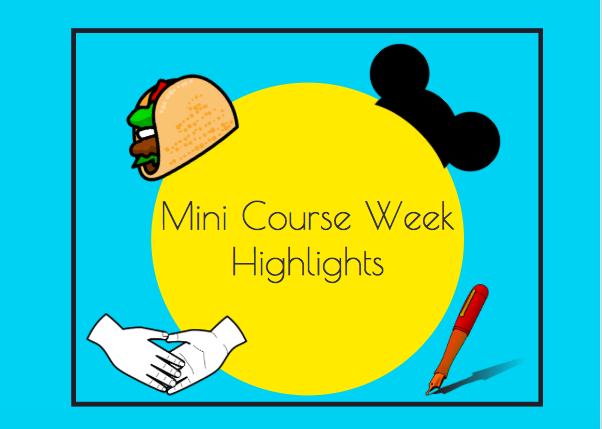 Mini Course Week is one of the most highly anticipated weeks of the school year for Academy girls. Separating third and fourth quarter, this week gives students the opportunity to take a break from school work while still being productive. Whether they go on college trips, stay at school for the unique courses, a mission trip, or take a trip to Disney World, students have a lot of different options to fit their interest.
College Trips
Some students choose to take advantage of the week by touring colleges to see what is a good fit for them.
Senior Audrey Anello says, "Going on a college trip was eye opening because I was stuck between Tulane and Florida State University, so visiting each campus and meeting with administrators helped me make a decision. When I got home, I put down a deposit for FSU and I couldn't be happier!"
Junior Samantha Cano also took advantage of Mini Course Week to visit several colleges. Cano says, "I went to University of South Florida, Southeastern University, University of Florida, and Florida State University. Going on college tips during Mini Course helped me to split up the trips instead of visiting all of my colleges during spring break. I'm really glad I had this opportunity."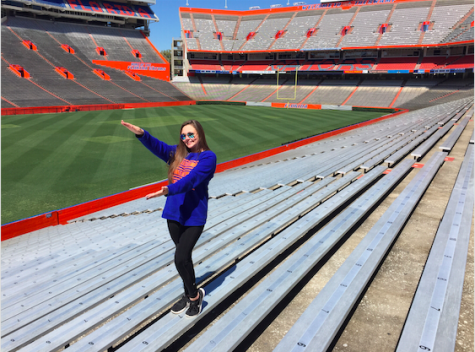 Mini Courses
For the students who chose to stay in Tampa and participate in the courses at school and around the area, there were several favorite moments. History teacher Dana Nazareitan, who runs and plans Mini Course Week, also organized a showing of the new Beauty and The Beast movie for the girls on the last day.
Senior Marie Dela Cruz, who decided to stay at school for the week due to the Florida State Thespian Competition, says, "I took the Calligraphy class on Monday and I'm so glad I did because I've wanted to try it every Mini Course Week since freshman year and its always filled! The best part was that we got to keep the calligraphy pens so I can still use my newly acquired skill at home."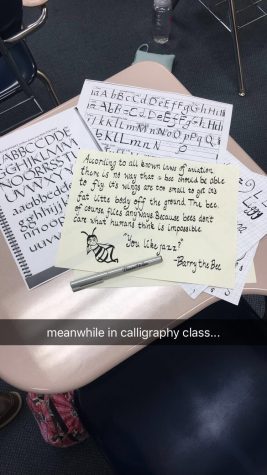 Nazaretian says, "I plan it because nobody else is interested and I know how meaningful this week is for students. This week is special because it offers students a wide variety of choices, opportunities, and wonderful experiences which they will carry with them as special AHN high school memories. Even though it requires a lot of preparation, flexibility, and worry, I certainly hope we continue to offer Mini Course Week and its many options for student choice and growth."
Mission Trips
An important part of this week is the opportunity to travel to different places and serve the less fortunate. These mission trips take students and teachers to eight different locations, including the Dominican Republic and Costa Rica.
Senior Liz Benjamin has attended a mission trip for the past three years. She says, "I love my mission trip because of the past three years it has given me the opportunity to grow in different ways and create memories I will never forget."

Math teacher Megan Dubee, who attended the mission trip to Jonestown this year, says, "Our trip to Mississippi this year was especially meaningful because our project served the entire Jonestown community. Rather than working on the home of an individual family, we helped to improve the new resource center where Sr. Kay offers her enrichments. The work was laborious, but I never heard a single complaint about the hours of chiseling away at the old floor, sharing one bathroom, or the freezing temperatures. I was incredibly proud of our missionaries for the love they shared through their service to the people of Jonestown and work they performed."
Disney
The Disney trip is a three-day, four-night trip to Orlando to visit three different Disney parks, Hollywood Studios, Epcot, and Magic Kingdom. Lori Kearney, the History teacher at AHN, has been leading this highly anticipated trip for 16 years.
Kearney says, "I continue to run the Disney trip year after year at AHN because it holds value in educating the whole child. It allows students to experience their classmates and teachers in a totally different way. It teaches students very valuable life lessons and life skills that you would not necessarily have in a classroom setting. Finally, it provides students the opportunity to experience other cultures in an immersive way."

Freshman Joely Barkett says, "I really enjoyed the Disney Trip because it was a nice break from school and a great bonding experience for me and all of my sisters."
Sister Ann Regan, who was a chaperone on this years trip, says, "I enjoy the Disney trip because I see how "sisterhood" really should be; girls happy to be with one another and even with their chaperone! Mini course gives our students time to make some individualized decisions on what they want to do, to experience some life skills that are not a part of the academic program; to be with girls from different grade levels and really be "sisters", and to do something for others (mission trips) or for themselves that is a learning experience not possible in a regular classroom."
Senior Ashley Lambert agreed, saying, "I loved the Disney trip! My favorite part was definitely being able to do fast passes, which we couldn't do freshman year, so it really made a difference."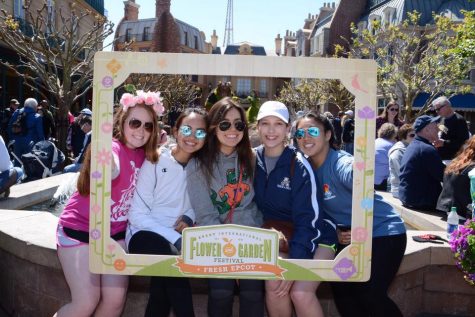 No matter where students headed for Mini Course Week, there were plenty of highlights to look back on during this special week.